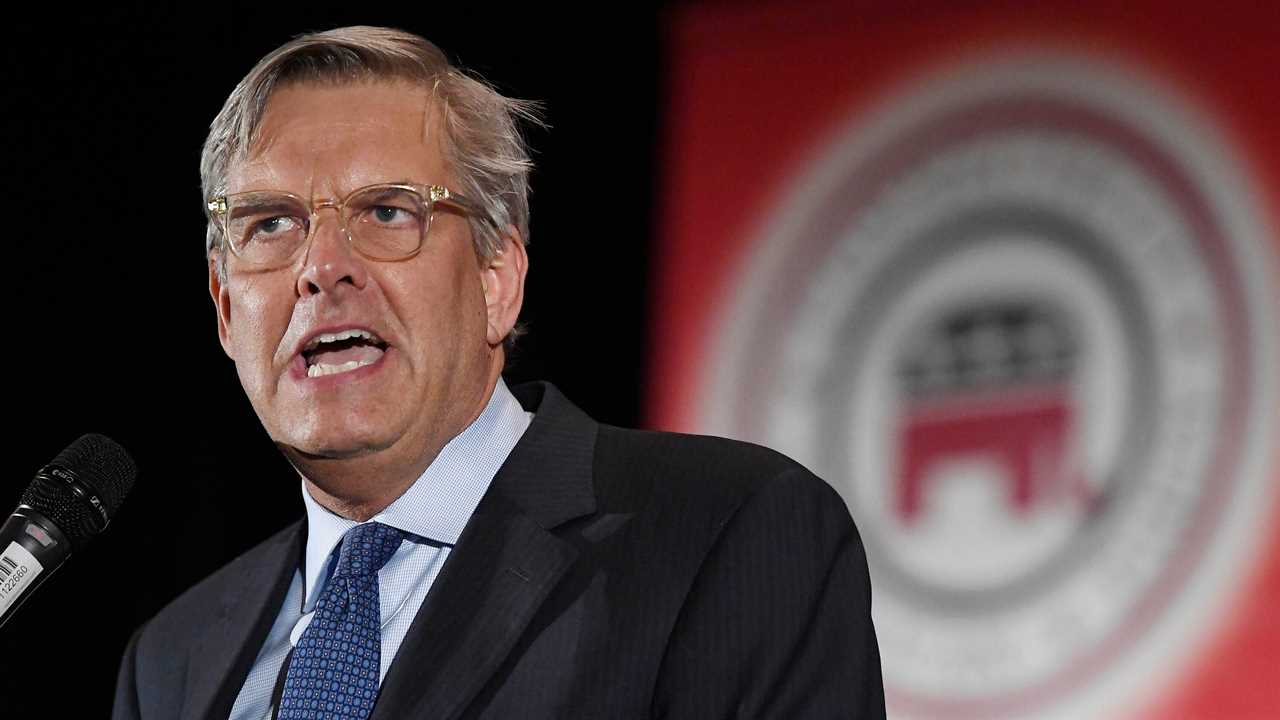 One day after attending an anti-mask group's "Freedom Family Cookout," Bob Stefanowski, the presumptive Republican nominee for governor in Connecticut, announced on Monday that he had tested positive for the coronavirus.
Mr. Stefanowski, 60, who is seeking to avenge his 2018 election loss to Ned Lamont, a Democrat, said in a statement that he was asymptomatic.
"I just wanted to let everyone know that I tested positive for COVID-19 this morning after finding out I had a positive exposure," Mr. Stefanowski said. "I am vaccinated, boosted, and feeling fine so far. I will continue to follow all C.D.C. protocols."
Mr. Stefanowski and his campaign would not elaborate about the circumstances of his exposure to the virus, which has come roaring back in Connecticut this spring, making the state one of the nation's hotspots for infections.
Mr. Stefanowski tweeted photos of himself at the cookout on Sunday in Marlborough, Conn., southeast of Hartford, where he mingled with attendees at the fund-raising event. The picnic was organized by the CT Liberty Rally and Unmask Our Kids CT, according to an online invitation to the event — two groups that have gained prominence for their efforts opposing pandemic restrictions in the state.
As of Monday in Connecticut, the seven-day positivity rate for the coronavirus was 12.3 percent, which was down slightly from Friday's rate of 14.19 percent, according to data provided by the state.
The virus has coursed through the halls of power of in Connecticut. During a one-week span in April, four of the state's six constitutional officers, all Democrats, tested positive: Gov. Lamont, on April 7; Lt. Gov. Susan Bysiewicz, on April 10; Shawn T. Wooden, the state treasurer, on April 12; and William Tong, the attorney general on April 13.
Mr. Stefanowski, a businessman from Madison, Conn., was overwhelmingly endorsed by Republicans at their state party convention earlier this month to represent the party in a rematch with Mr. Lamont in the November election. In 2018, he was the surprise winner of a crowded G.O.P. primary in the governor's race, but lost a three-way contest in the general election.