SIR Keir Starmer has vowed to form a state-owned clean energy company to force down spiralling bills if Labour wins the next election.
In a keynote speech delivered at Labour conference in Liverpool this afternoon, Sir Keir promised to set up "Great British Energy" within a year of winning the keys to No10.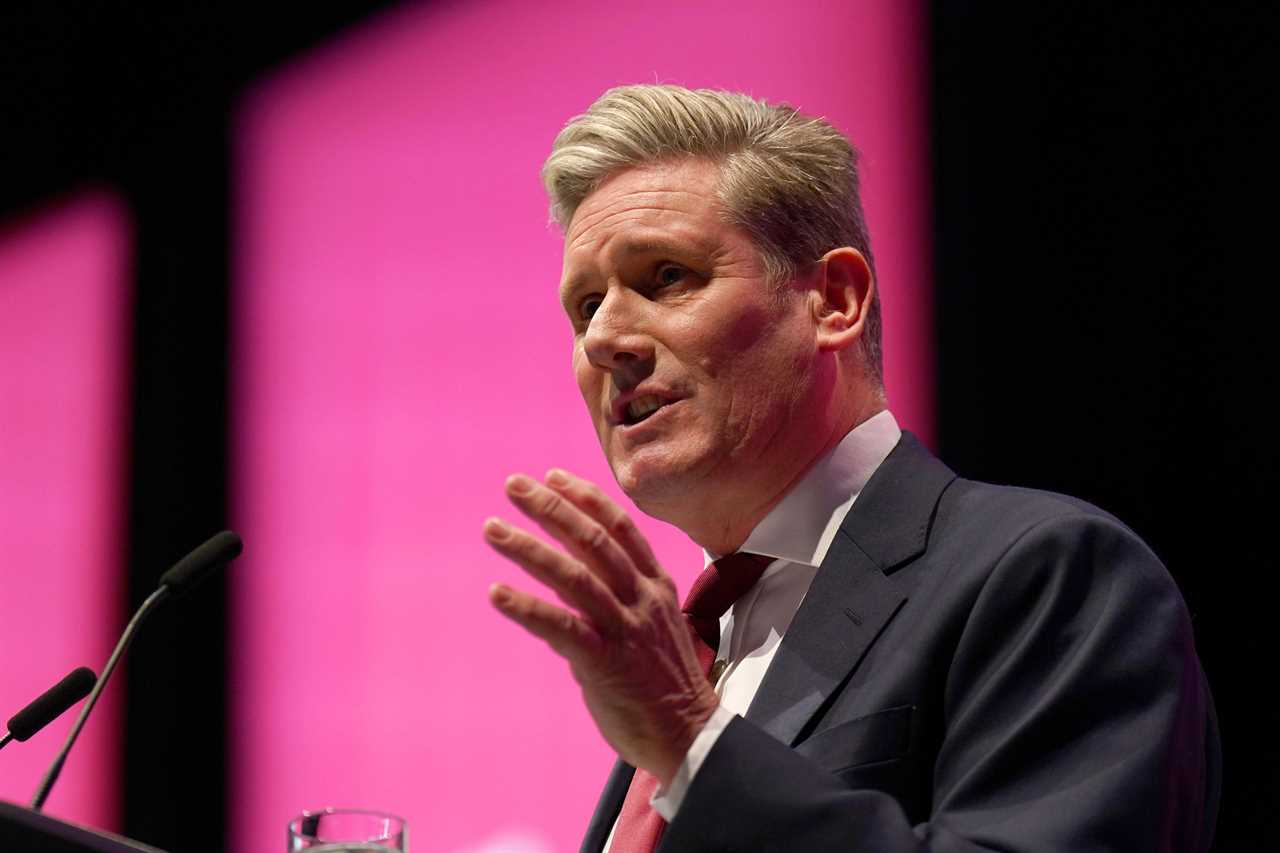 Sir Keir Starmer has promised to create a new state owned clean energy company if Labour wins the next election

The Labour leader said the company would produce green and clean energy – in line with Britain's aim to reach Net Zero by 2050 – and create new jobs to boost the economy.

The company will cost tens of billions of pounds to form and Labour hasn't yet said how it will pay for it.

Sir Keir trumpeted: "We will set up Great British Energy within the first year of a Labour government.

"A new company that takes advantage of the opportunities in clean British power because it's right for jobs, because it's right for growth, because it's right for energy independence from tyrants like Putin."

The Labour leader blasted the Tories for their handling of the energy crisis causing misery across Britain.

He accused them of allowing too many foreign businesses to own and control vital sources of energy.

Sir Keir said: "The Chinese Communist Party has a stake in our nuclear industry. And five million people pay their bills to an energy company owned in France."

Alongside transforming energy Sir Keir also promised to "turn the UK into a growth superpower".

He said the Tories have wrecked their reputation as the party of sound money after seeing the Pound plummet early yesterday.

Setting out his vision, Sir Keir promised to give back Britain its hope.

After a Tory tax-cut bonanza in last week's mini Budget, he said: "What we've seen from the Government in the past few days has no precedent.

"They've lost control of the economy, and for what?

"For tax cuts for the richest one per cent in our society."

To reach No 10, he will set out on the path of being a version of New Labour.

He claimed he's wrestled back control from the hard left.

And he said that Labour is now "the party of the centre ground" and "the political wing of the British people" — as Sir Tony said in the 1990s.

Sir Keir also hailed the changes under his leadership.

On Sunday he led delegates in tributes to the Queen and a rendition of God Save the King, the first time the anthem has been sung at the party's conference.

A new Savanta ComRes poll shows Labour up three to 45 per cent, with the Tories down two to 33.