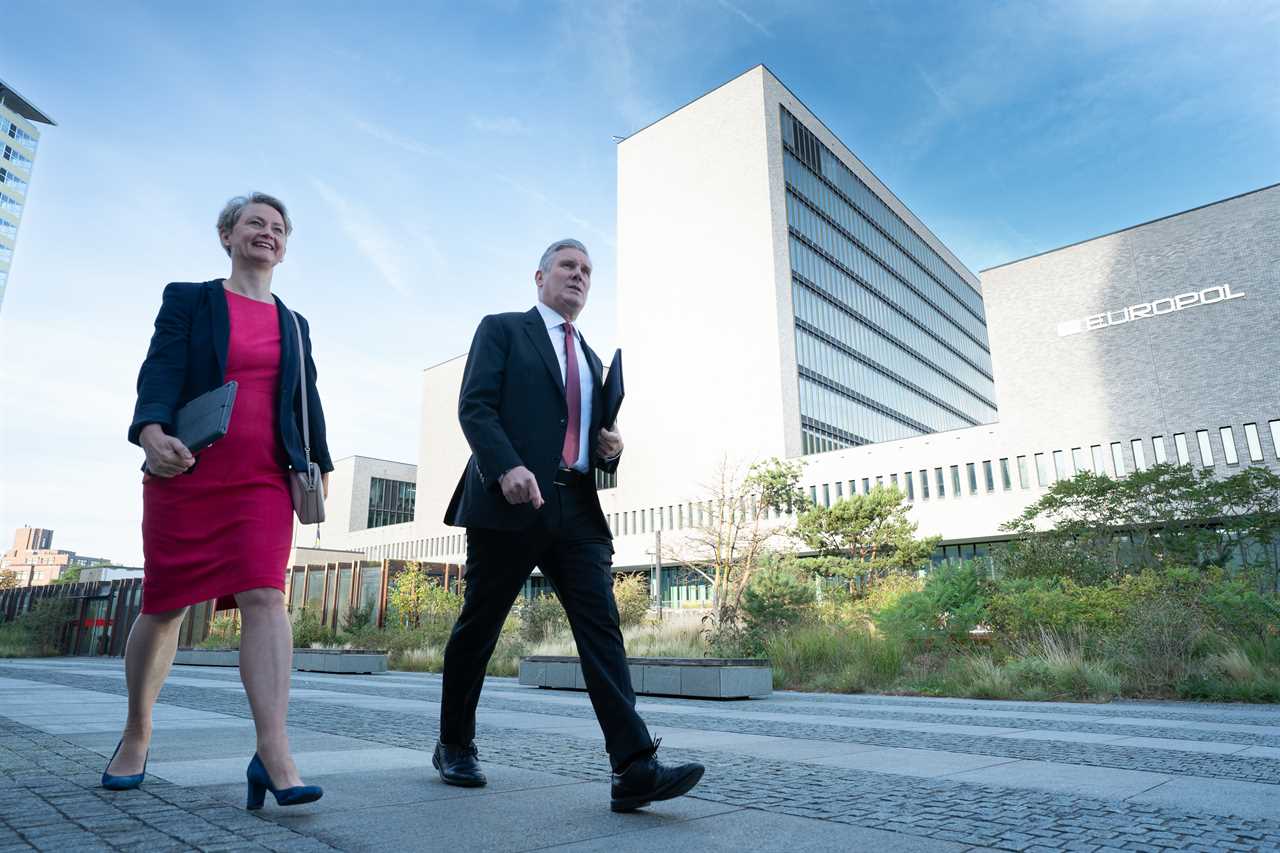 Labour's strategy may put control of Britain's borders back in the hands of Euro-chiefs
Government sources and senior Tories have criticized Labour leader Keir Starmer's flagship plan to stop illegal migration, arguing that it would open the floodgates to 100,000 asylum seekers. Immigration Minister Robert Jenrick described the plan as a "recipe for even more illegal migration", highlighting Starmer's previous votes against measures to address the issue. Speaking on the proposed "Security Agreement with Europe", Starmer said it was essential to tackle the threat of people smugglers.
Concerns over EU involvement in small boats deal
Starmer's plan to form a partnership with Europol to combat the people smuggling trade will need approval from the EU. Ministers have expressed concern that any agreement with Brussels on small boat crossings would mean Britain taking on a share of the EU's illegal migrant burden. Government sources estimate this could result in 100,000 asylum seekers entering the country each year. Health Secretary Steve Barclay criticized Starmer's proposal, accusing him of wanting to give control of immigration policy back to the EU.
Starmer's tough approach and record as chief prosecutor touted as advantages
Starmer plans to present his idea for a small boats deal to French President Emanuel Macron during talks in Paris next week. Labour argues that the scheme can be funded with the money allocated for the Rwanda deportation plan, which has yet to result in the deportation of any channel migrants to Africa. Starmer believes his experience as Britain's former chief prosecutor, where he successfully prosecuted drug dealers and terrorists, has prepared him to address the boat crisis effectively. A Labour source stated that Starmer understands the tactics used by criminal gangs and will be even more determined to dismantle them as Prime Minister.


Did you miss our previous article...
https://trendinginthenews.com/uk-politics/boris-johnson-urges-western-leaders-to-supply-weapons-to-ukraine