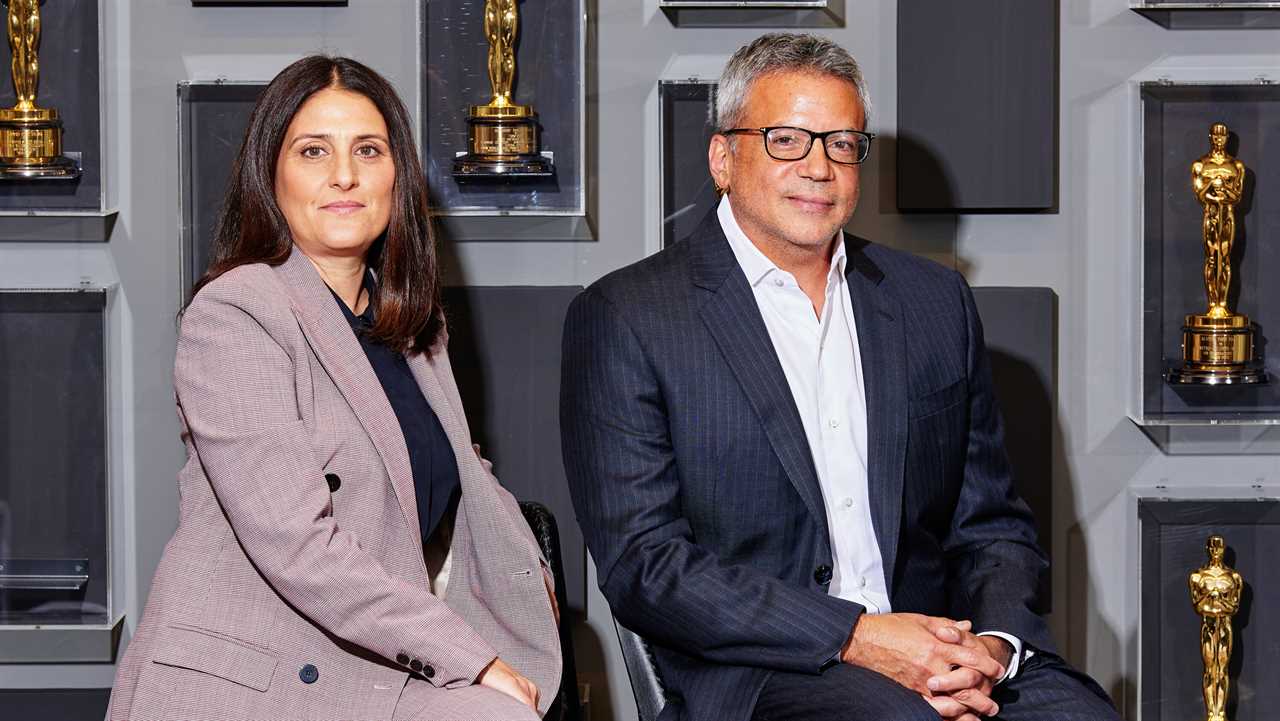 Hollywood's longtime game of rearranging executive deck chairs continued on Wednesday, with a pair of former Metro-Goldwyn-Mayer executives moving to Warner Bros., where they will become co-chairs of a pandemic-weary movie division.
Pamela Abdy and Michael De Luca will also each hold the title of chief executive of the division, according to Warner Bros. Discovery, the conglomerate formed in April by the merger of WarnerMedia and Discovery Inc. Ms. Abdy and Mr. De Luca left MGM in April after that studio's purchase by Amazon. While at MGM, they shepherded films like "No Time to Die," "House of Gucci" and "Licorice Pizza."
"Michael and Pam are supremely talented creative leaders with a proven track record of success," David Zaslav, Warner Bros. Discovery's chief executive, said in a statement.
They will succeed Toby Emmerich, who became Warner's top film executive in 2017. Mr. Emmerich, an affable executive who presided over hits like "It Chapter Two," "Joker" and "The Batman" and flops like "The Suicide Squad" and "The Matrix Resurrections," is stepping down to become a Warner-financed producer with a five-year contract. He leaves behind a risky slate of original films, including Baz Luhrmann's "Elvis," which cost about $100 million to make, and Greta Gerwig's "Barbie," a big-budget comedic fantasy. Sequels in the Warner pipeline include "Shazam! Fury of the Gods" and "Aquaman and the Lost Kingdom."
Every old-line movie studio was hurt by the pandemic, but Warner had a particularly rough time, with Mr. Emmerich's corporate overlords seen as mismanaging a decision to simultaneously release movies in theaters and on HBO Max. The move prompted some talent partners and their agents to revolt. Mr. Emmerich and his longtime lieutenant, Carolyn Blackwood, were left trying to mop up a mess.
Mr. Emmerich rose to studio chiefdom through New Line, a Warner division focused on low- to mid-budget releases. He was named president of production at New Line in 2001 when the person holding that job — Mr. De Luca — was fired after a string of box office disappointments.
For various reasons — managing prickly filmmakers requires unique skills, betting on a seasoned hand is less risky than taking a chance on a next-generation executive — Hollywood likes to recycle its studio chiefs. James N. Gianopulos, edged aside at 20th Century Fox in 2016, returned to power at Paramount the next year. Fox pushed out Thomas E. Rothman in 2012; he went on to run Sony Pictures.
The shake-up at Warner Bros., reported earlier by The Hollywood Reporter, is not over. For now, Ms. Abdy and Mr. De Luca will oversee all of the studio's movie operations. But they will eventually lose management of superhero movies and animation. As part of a strategy that has worked well for competitors like Disney, Warner Bros. Discovery plans to create "verticals" for those specialties, each with its own manager reporting to Mr. Zaslav.