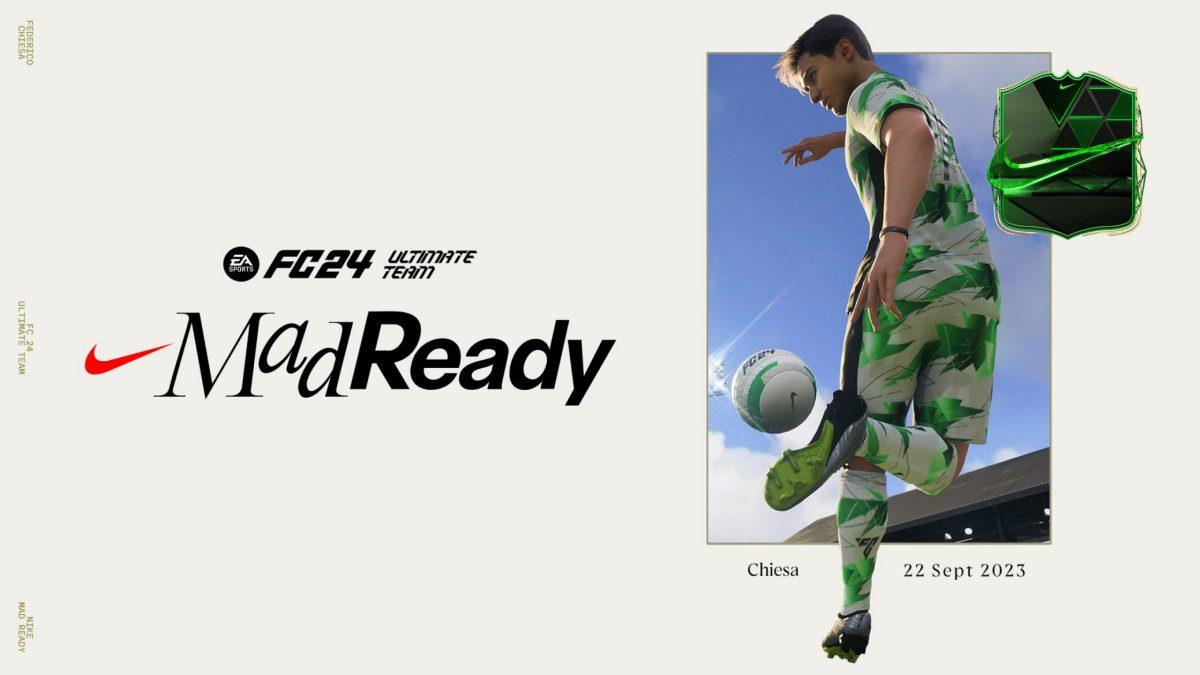 Get Ready for EA FC 24 Nike Mad Ready Promo
It's only been a few days since EA FC 24 launched in early access, and the first Ultimate Team promotion is already on its way.
A Chance to Get Ahead
The Nike Mad Ready promo, sponsored by Nike, is exclusively available to those playing in early access. While the players won't have boosted stats like other Ultimate Team promotions, this is still a great opportunity to get ahead of the game's new meta.
Five New Players Up for Grabs
The EA FC 24 Nike Mad Ready promo features five new players. And if you use them in challenges, you can unlock even more rewards.
Release Date and Time
The EA FC 24 Nike Mad Ready promo has a global start date, meaning it will go live in every region simultaneously.
Here is the release date and time for each region:
September 22, 2023
10am PT (Western America)
1pm ET (Eastern America)
6pm BST (UK time)
7pm CEST (Central Europe)
September 23, 2023
2am JST (Japan time)
3am AEST (Eastern Australia)
5am NZST (New Zealand)
The promo will end on September 29, 2023, at the same time of day, giving you just under a week to secure your goodies.
However, keep in mind that you will still need to pick up your items in UT packs during this time, so you may want to make the most of it.
Confirmed Players
Two out of the five players for the EA FC 24 Nike Mad Ready promo have been confirmed:
Enzo Fernandez
Federico Chiesa
EA Sports hasn't revealed the final three players yet, but each player comes with an alternative cosmetic costume. Collectors will definitely want to get their hands on these unique items.

If you're more interested in players rather than kits, you can hold onto your UT coins until the next promo.



Did you miss our previous article...
https://trendinginthenews.com/gaming/xbox-fans-go-wild-for-secret-new-console-that-will-completely-change-the-way-you-play