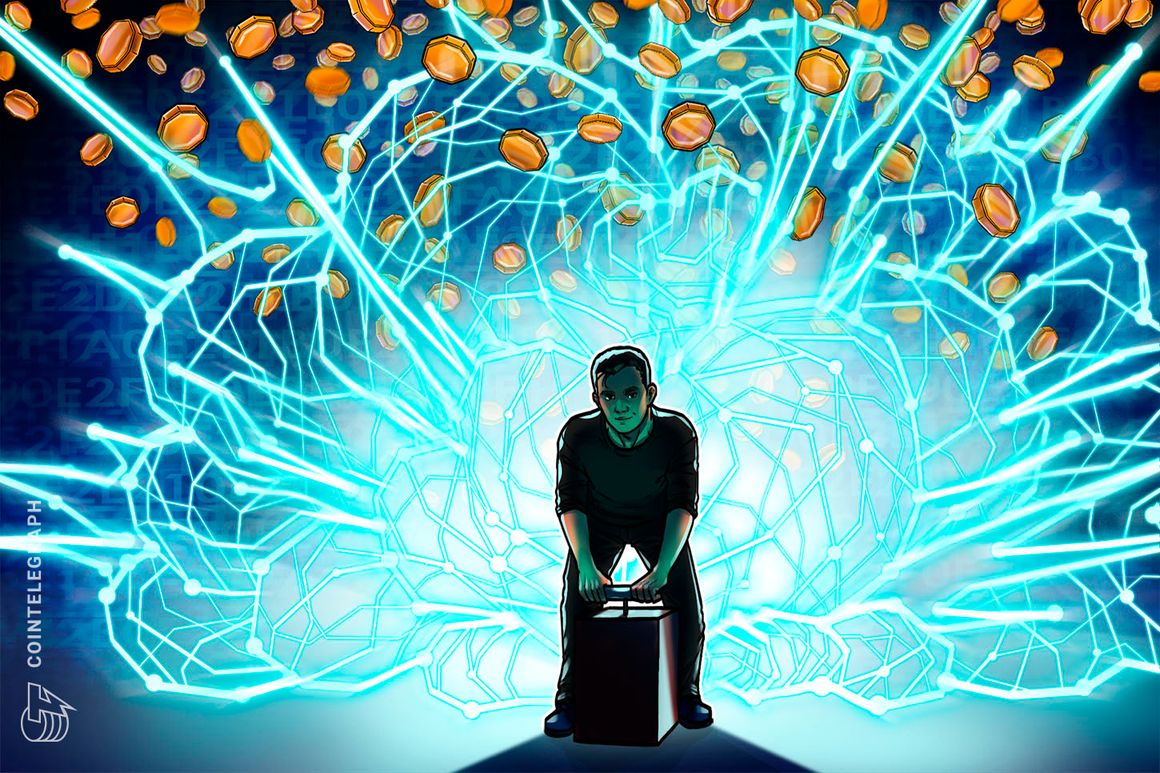 Crypto giants experience traffic drop
Cryptocurrencies like Bitcoin (BTC) have been widely described as going through a bear market in 2023, but this may not exactly be the case, according to indicators such as the website traffic of certain crypto platforms.
Some major cryptocurrency websites, such as Binance and Coinbase, have seen a significant traffic drop in 2023, but there are many crypto sites that have experienced the opposite.
Crypto exchange websites see traffic surge
According to data from Similarweb, a web analytics platform, the number of total monthly visits on the Binance website tumbled by 22% from 69 million in January 2023 to 54 million in August. Coinbase's website has experienced a 15% traffic decline over the period, with the number of visits dropping from 33.5 million to 28.4 million.
However, several cryptocurrency exchange websites have had more success in terms of traffic. The websites of crypto exchanges OKX, HTX (formerly Huobi), Gate.io, CoinW, XT.com, and Bitmart have seen a notable increase in traffic year-to-date (YTD).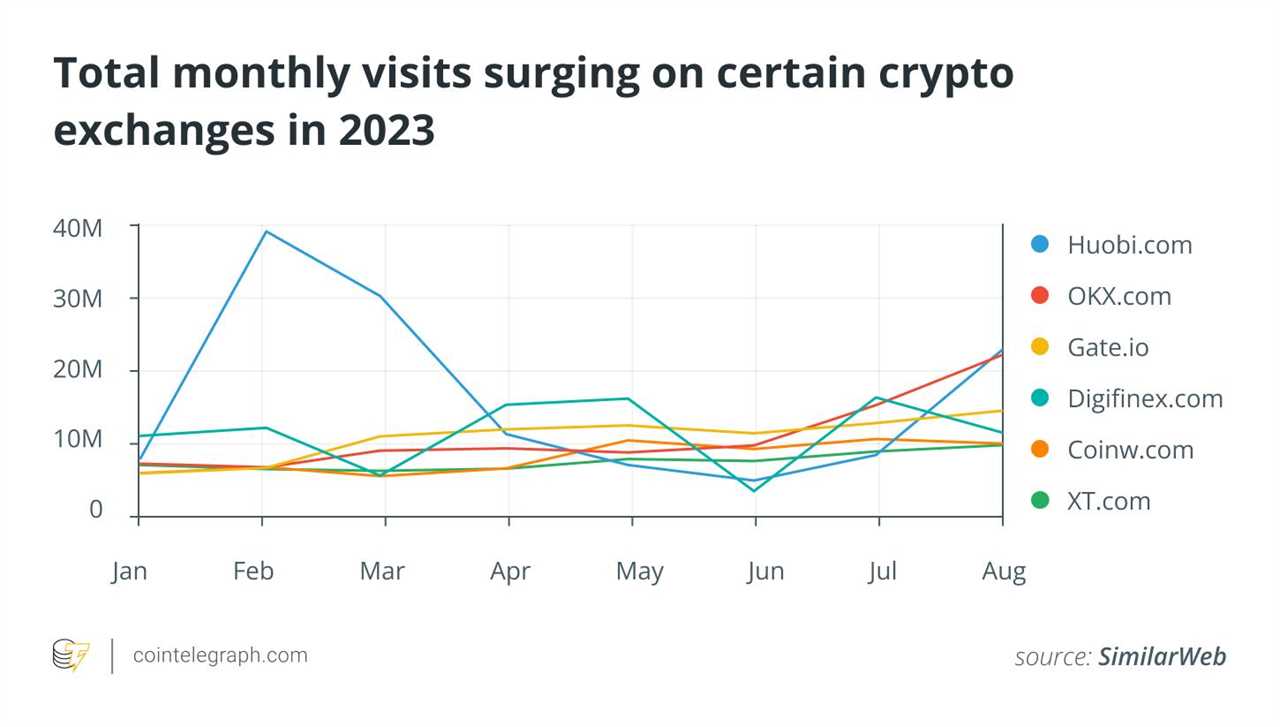 HTX's website traffic surged more than 200% YTD, rising from 7.3 million visits in January to 22 million in August. OKX saw a similar traffic increase, with total monthly visits jumping 185% from 8 million to 22.8 million over the same period. Gate.io and Coinw exchanges saw their website traffic surge by 143% and 66% YTD, respectively. The website traffic of XT.com and Bitmart has also surged about 40% this year so far, reaching over 9.5 million monthly visits.
Kraken, a major US crypto exchange, has also seen its traffic rise this year, surging about 11% from 5 million to 5.6 million YTD.
Other crypto websites experiencing growth
It's not just centralized cryptocurrency exchanges (CEX) that have seen an increase in traffic this year. There is a rising trend among software cryptocurrency wallets, decentralized crypto exchanges (DEX), and other crypto services.
MetaMask, a major self-custodial cryptocurrency wallet, has recorded a 31% jump in traffic, with monthly visits surging from 4.5 million in January 2023 to 5.9 million in August. Binance's self-custody wallet, Trust Wallet, has also seen its traffic grow this year, edging up roughly 7% from 2.9 million to 3.1 million monthly visits.
Major DEX Uniswap has posted a 28% increase in website traffic, rising from 3.9 million visits in January to 5 million visits in August.
Bitrefill, a cryptocurrency gift card company, is also among the crypto websites that have experienced traffic growth this year. By August, the Bitrefill website had reached 1 million monthly visitors, up 12% from around 900,000 monthly visits in January 2023.
Website traffic as an indicator
With many cryptocurrency websites seeing notable growth this year, this could suggest that crypto may not have been in a bear market after all. While cryptocurrency website traffic does not reflect trading volumes, it can still serve as an important indicator of adoption and demand for cryptocurrency services.
Bitcoin's position in the market
According to one definition of a bear market, a bear trend happens when a market index or asset declines by 20% or more from its recent high. At the time of writing, Bitcoin is just 12% down from its most recent high of $31,400, according to data from CoinGecko.

Some industry observers argue that it's not quite accurate to say that cryptocurrencies have been in a bear market recently, as "Bitcoin always has and always will be in a bull market."










Did you miss our previous article...
https://trendinginthenews.com/crypto-currency/bosch-leads-blockchainbased-digital-mobility-project-in-germany