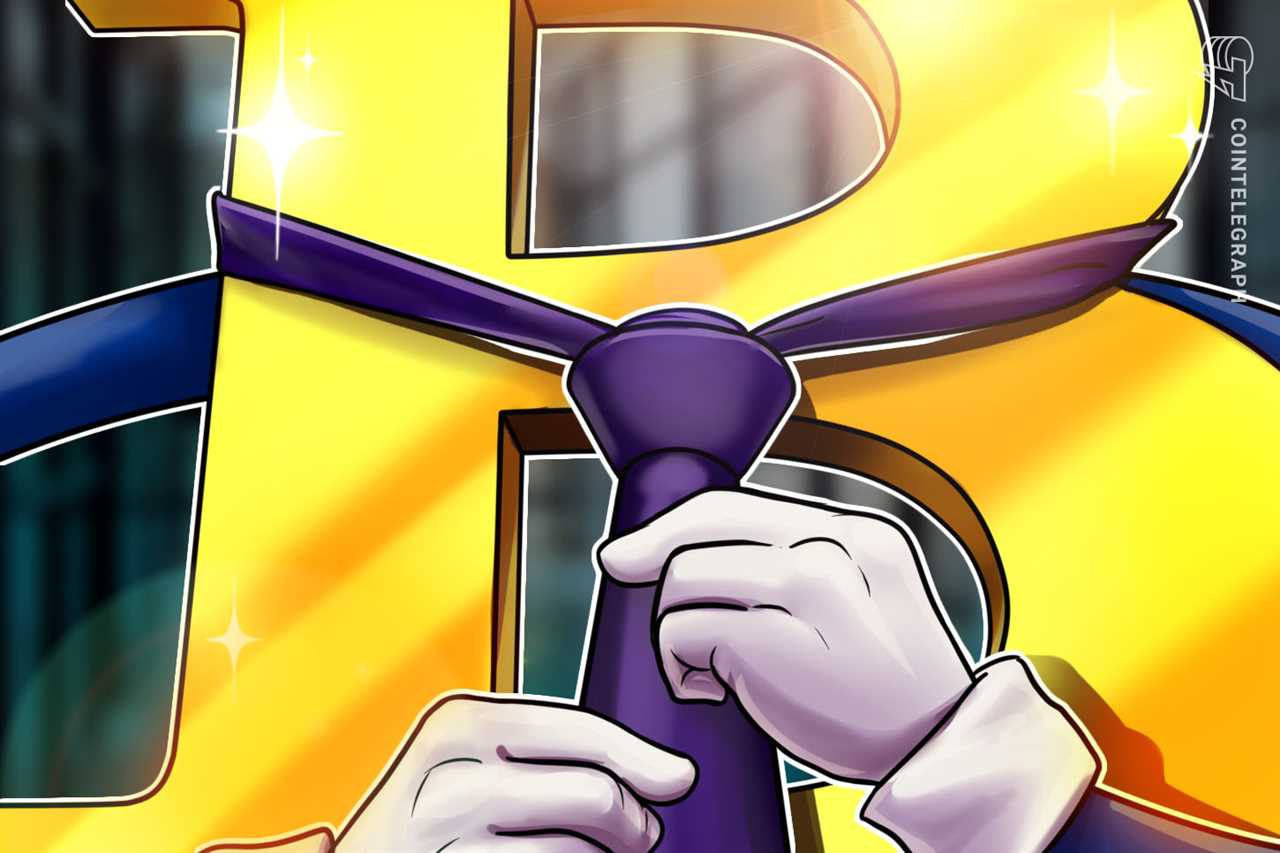 Institutional investors may be all that's pushing up the price of Bitcoin (BTC), a new report from JPMorgan Chase claims.
In comments on Dec. 18 quoted by Bloomberg, strategists led by Nikolaos Panigirtzoglou added to recent forecasts about the role of institutions in Bitcoin's future.
JPMorgan: Bitcoin "overbought"
According to JPMorgan, the largescale inflows seen this month must continue to avoid a price correction.
As Cointelegraph reported, theories tied to recent price rises include institutional investors buying via over-the-counter trades that suck up the available supply. This has been called a liquidity crisis, which will only accentuate with time, while this week, another analyst claimed that the cycle could fuel the Bitcoin bull run indefinitely.
For JPMorgan, however, buyers need to keep up the pace to avoid the opposite scenario — losses.
Concerning Grayscale, which now has $13.1 billion in crypto assets under management, they reasoned that the sheer size of inflows means that they "are too big to allow any position unwinding by momentum traders to create sustained negative price dynamic."
Despite this, Bitcoin was still "overbought" at current price levels near $24,000 as the Relative Strength Index (RSI) rose above 70. A later price dip on Monday brought RSI below this threshold.
More gold price pressure moving forward
Previously, Panigirtzoglou et al. suggested that Bitcoin could benefit from a $600 billion cash injection from institutional uptake after insurance giant MassMutual revealed a $100 million allocation.
Building on previous warnings over gold losing its place to Bitcoin, meanwhile, the latest findings identified a new "trend" formed by Grayscale. Exposure to Bitcoin could involve one buying one unit of Grayscale while selling three units of the SPDR Gold Trust.
"If this medium to longer term thesis proves right, the price of gold would suffer from a structural flow headwind over the coming years," they added.

The correlation between gold and Bitcoin has decreased since October as Bitcoin rallied to new all-time highs. Gold saw rejection at $1,900 on Monday after extending a modest recovery from lows below $1,800.
Title: JPMorgan: Bitcoin is 'overbought' but will suck money out of gold
Sourced From: cointelegraph.com/news/jpmorgan-bitcoin-is-overbought-but-will-suck-money-out-of-gold
Published Date: Mon, 21 Dec 2020 12:00:00 +0000