DEBORAH James couldn't have looked happier as she celebrated her brother's engagement to his girlfriend of 11 years.
The cancer campaigner threw a "last impromptu party" following the proposal – prompted by Prince William.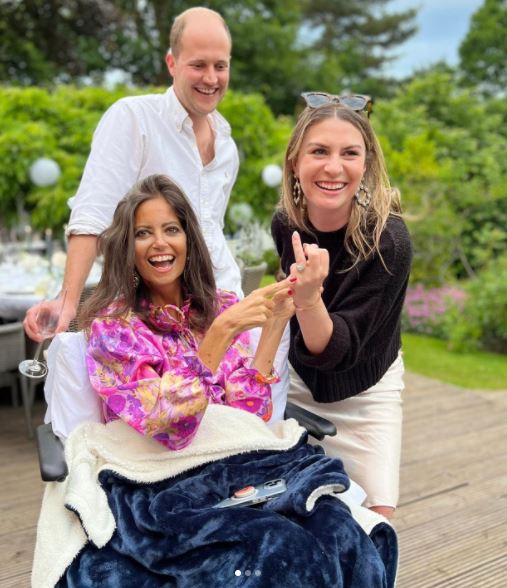 Deborah James with her brother Ben and his fiancé Ashley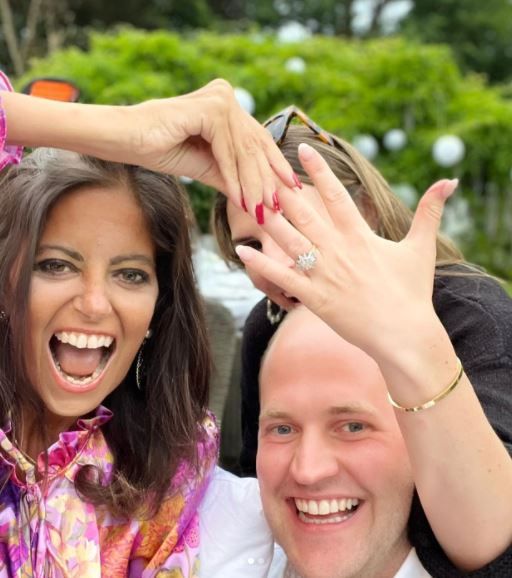 The cancer campaigner beamed alongside her family

The Duke of Cambridge nudged Ben when he presented his sister with the Damehood last month.

Wills reportedly asked him why he hadn't yet popped the question after such a long time together.

Announcing the happy news on Instagram, Deborah shared a series of snaps in which she, Ben and his wife-to-be Ashley are beaming.

Underneath, she said: "He finally put a ring on it! Congratulations to Ben and Ashley for finally getting engaged after 11 years.

READ MORE ON DEBORAH JAMES

"If you ever followed my podcasts, brother banter features highly, and even Prince William joined in on the action recently.

"The question to my brother has always been, 'why haven't you proposed?'

"As a family everyone knew they both wanted to, it wasn't like the it's been off the cards, it's just always been apparently about 'the right time'.

"So they finally did it, and then face timed me from Cornwall and then friends all afterwards – my mouth was still opened for the rest of the day."

Dame Debs went on to say she was "of course sad" she won't be at the wedding – but was grateful for an excuse to throw her "last impromptu party".