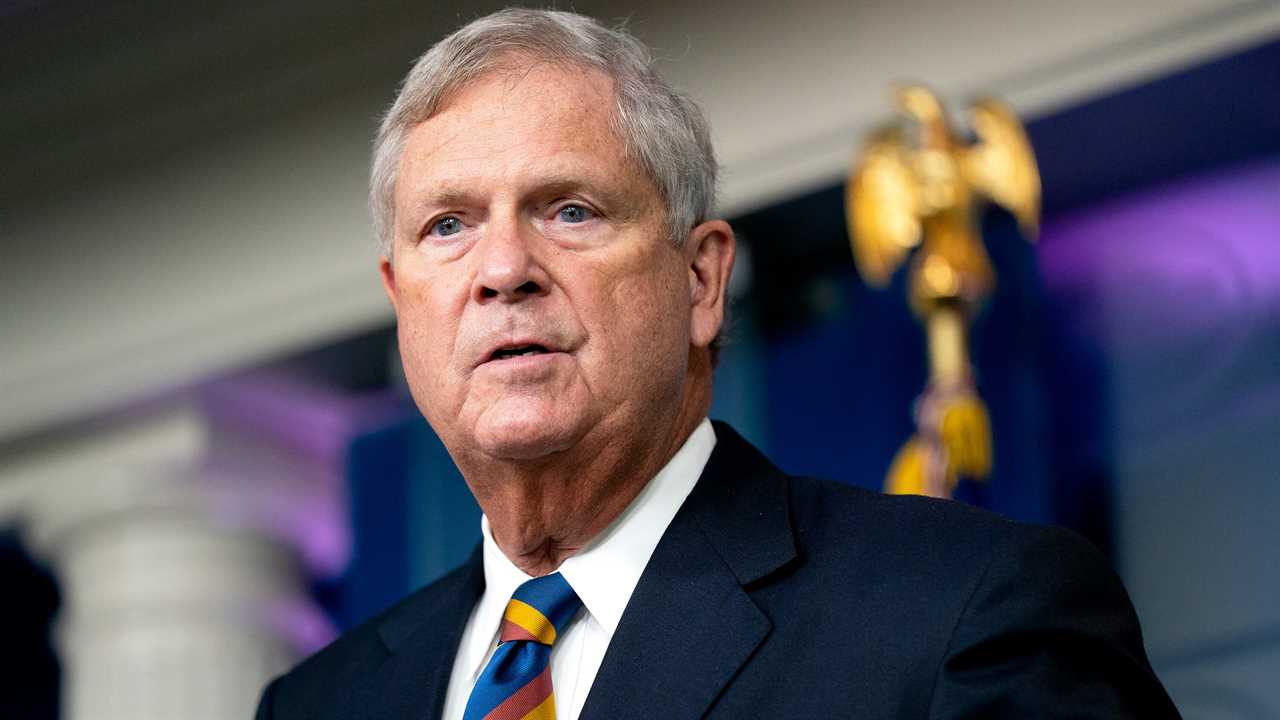 The U.S. secretary of agriculture, Tom Vilsack, has tested positive for the coronavirus, his department announced on Saturday, adding to a wave of cases disrupting the Biden administration days after he met with officials in Mexico.
The announcement said that Mr. Vilsack had tested negative at the time of his departure and upon his return from the meetings, on Monday and Tuesday, and that the Mexican government had been informed.
As with many of the other officials in the Biden administration, Mr. Vilsack intended to continue to work while in isolation. However, the infections circulating among the top echelon of U.S. officials have caused disruptions minor and major, and prompted acknowledgments from the White House that President Biden, 79, could become infected.
The top Democrat in the House, Speaker Nancy Pelosi, tested positive on Thursday, and canceled her usual news conference. Ms. Pelosi was among the lawmakers who appeared maskless with President Biden at a bill-signing ceremony at the White House on Wednesday. Photographs showed him kissing her on the cheek, but Jen Psaki, the White House press secretary, later explained that Ms. Pelosi was not considered a close contact of the president, defined by the Centers for Disease and Control and Prevention as someone less than six feet away for more than 15 minutes over a 24-hour period.
In a more significant disruption, Ms. Pelosi's spokesman, Drew Hammill, said a planned congressional delegation to Asia that she had been scheduled to lead had been postponed.
That trip, officially focused on Japan, was also reported in Japanese and Taiwanese media to have included a visit to Taiwan on Sunday, drawing a warning from China, which considers Taiwan its territory. Sunday is the 43rd anniversary of President Jimmy Carter's signing of the Taiwan Relations Act, which enabled the United States to maintain unofficial relations with democratically ruled Taiwan, while giving diplomatic recognition to China.
The wave of cases has also hit Mr. Biden's communications staff hard. Ms. Psaki tested positive last month, a day before she was supposed to join President Biden on a trip to Brussels for a series of summits to rally support for Ukraine in its battle against the invasion by Russia. Instead, Karine Jean-Pierre, the White House principal deputy press secretary, accompanied Mr. Biden — and tested positive on her return.
And just in the past few days, more cabinet members and senior aides to members of the administration have reported testing positive after attending an annual dinner last week in Washington for A-list politicians and journalists. Among those who have publicly announced being infected with the virus after attending the event are Commerce Secretary Gina Raimondo; Attorney General Merrick B. Garland; Valerie Biden Owens, the president's sister; and Jamal Simmons, the communications director for Vice President Kamala Harris. Mr. Biden did not attend.
On Friday, at a celebration on the White House South Lawn of the confirmation of Judge Ketanji Brown Jackson as the first Black woman to be named to the Supreme Court, Mr. Biden, Ms. Harris and Judge Jackson ended their speeches and returned to the White House without mingling with the crowd.
The White House appears to be preparing the public for a moment when Mr. Biden, despite painstaking efforts to protect him, may become infected. On Thursday, the White House communications director, Kate Bedingfield, said in an interview with CNN that the president might test positive "at some point," a point repeated on Friday by Ms. Psaki at a regular White House news briefing.
"The president is vaccinated and double-boosted, and so, protected from severe Covid," Ms. Psaki said.