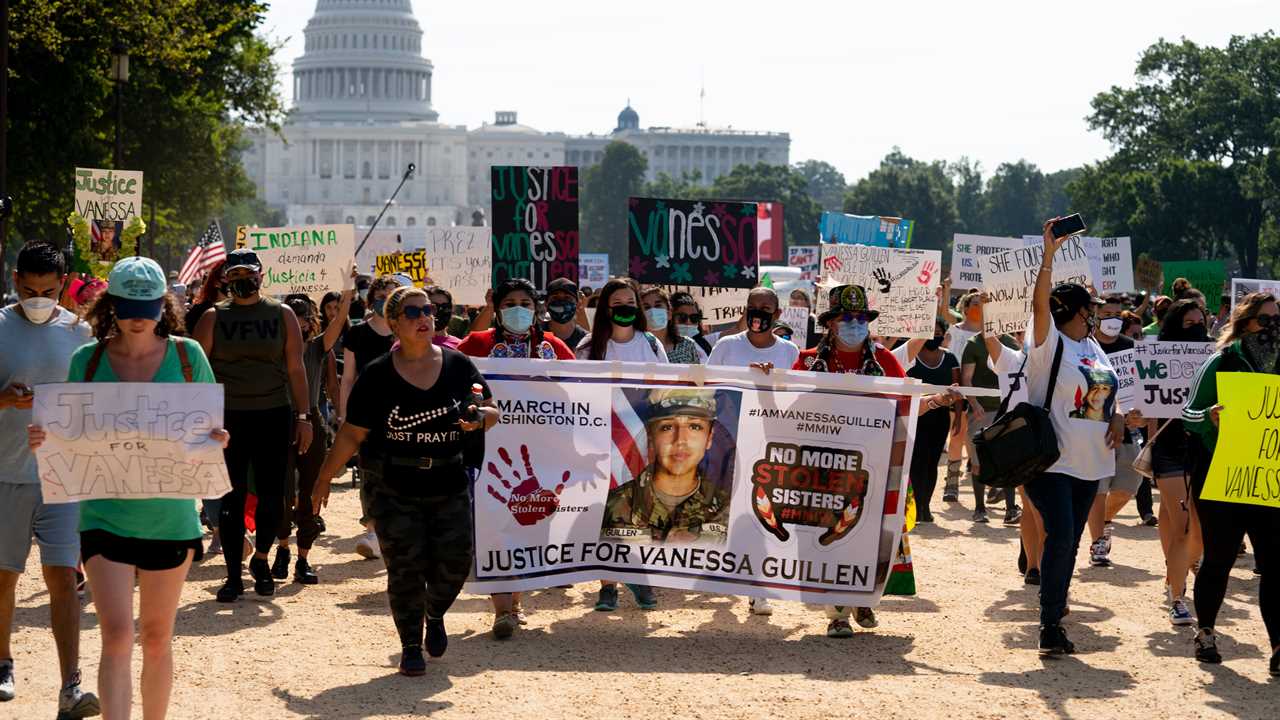 President Biden said Friday that he wanted the military to remove the investigation and prosecution of sexual assault cases from the control of commanders, a sea change for the military justice system.
An independent commission formally recommended to Defense Secretary Lloyd J. Austin III this week that sexual assault, sexual harassment and related cases be shifted to special victims prosecutors outside of the chain of command in the military, something military leaders have long resisted, arguing that it would hinder order and discipline.
"Sexual assault is an abuse of power and an affront to our shared humanity," Mr. Biden said in a prepared statement. "And sexual assault in the military is doubly damaging because it also shreds the unity and cohesion that is essential to the functioning of the U.S. military and to our national defense."
While Mr. Austin and Mr. Biden have supported the findings of the commission — which are all but certain to receive pushback from officials from some branches of the military — it will be up to Congress to change the military law.
Senator Kirsten Gillibrand, Democrat of New York, has a bipartisan measure that would overhaul the way the military prosecutes sexual assault but also other serious crimes, which some lawmakers believe is crucial in adjudicating cases like the one involving Army Specialist Vanessa Guillen. Law enforcement officials said she was killed by another soldier at Fort Hood last year.
Her bill has gained support from at least 70 members of the Senate — including many who voted against the same bill in 2014, arguing it would undermine commanders. Reconciling her bill with the vision of the commission will now be in the hands of lawmakers.
In 2019, the Defense Department found that there were 7,825 reports of sexual assault involving service members as victims, a 3 percent increase from 2018. The conviction rate for cases was unchanged from 2018 to 2019; 7 percent of cases that the command took action on resulted in conviction, the lowest rate since the department began reporting in 2010.
"I want to recognize the experience of our service members who have survived sexual assault and the bravery of those who have shared their stories with the world and advocated for reform," Mr. Biden said, adding, "I hope this announcement offers some reassurance that the Department of Defense leadership stands with you, starting with your commander in chief."