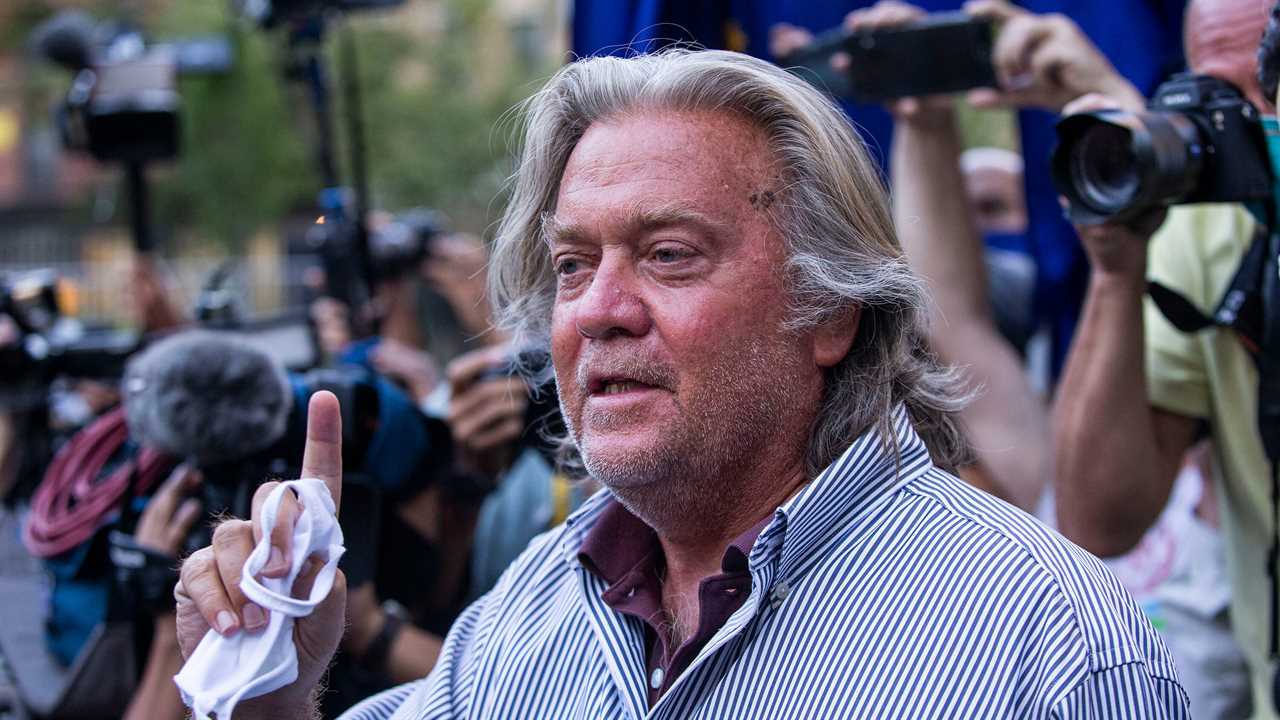 WASHINGTON — A lawyer for Stephen K. Bannon, the former chief strategist to President Donald J. Trump, told the special House committee investigating the Jan. 6 Capitol riot on Thursday that he would not comply with a subpoena, raising the prospect of a legal battle for crucial evidence in the inquiry.
In a letter to the panel, Robert Costello, Mr. Bannon's lawyer, said a lawyer for Mr. Trump had asked some of the aides and advisers facing subpoenas to invoke immunity and refrain from turning over documents that might be protected under executive privilege.
"It is therefore clear to us that since the executive privileges belong to President Trump, and he has, through his counsel, announced his intention to assert those executive privileges enumerated abovewe must accept his direction and honor his invocation of executive privilege," Mr. Costello wrote. "As such, until these issues are resolved, we are unable to respond to your request for documents and testimony."
Representative Bennie Thompson, Democrat of Mississippi and the chairman of the select committee, has threatened criminal referrals for witnesses who do not comply with the subpoenas, and said the panel expected witnesses "to cooperate fully with our probe."
In its first batch of subpoenas, the House committee ordered four former Trump administration officials — Mr. Bannon; Mark Meadows, the White House chief of staff; Dan Scavino Jr., a deputy chief of staff and Kash Patel, a Pentagon chief of staff — to sit for depositions and furnish documents and other materials relevant to its investigation.
In a letter reviewed by The New York Times, Mr. Trump's lawyer asked that witnesses not provide testimony or documents related to their "official" duties, and instead to invoke any immunities they might have "to the fullest extent permitted by law."
While Mr. Bannon worked at the White House in 2017, he departed in August of that year, and was not an executive branch employee in the lead-up to, or on, Jan. 6, raising the question of whether executive privilege — which can shield White House deliberations or documents involving the president from disclosure — would apply to his interactions with Mr. Trump.
In the letter, Mr. Costello said that his client would "comply with the directions of the courts," but that for now, "Mr. Bannon is legally unable to comply with your subpoena requests for documents and testimony."
It was unclear whether Mr. Bannon was planning to go to court. But the rebuff of the subpoena was all but certain to slow down the work of the committee, which Mr. Trump attacks it as illegitimate.