A PATIENT was stuck in the back of an ambulance for nearly TWO DAYS waiting for a hospital bed.
The shocking revelation comes as the NHS battles the worst crisis in its history – clobbered by strikes, backlogs and staff shortages.
In the worst case, recorded by The South Western Ambulance Service, a patient was left waiting for 40 hours and 48 minutes.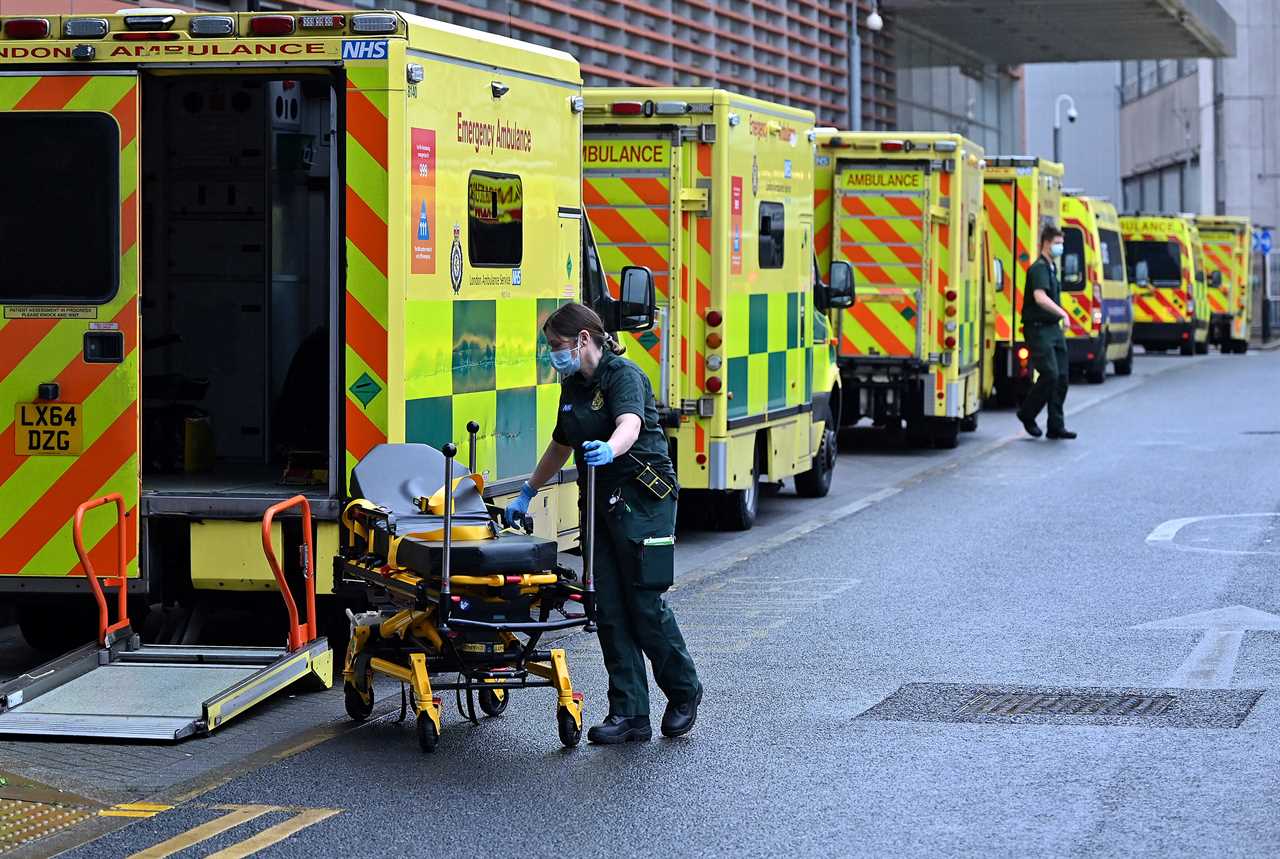 Ambulances queue up outside hospital

Another person in the East of England was stuck in an ambulance for 36 hours before being admitted to hospital.

In total this winter, 153,000 patients waited for more than an hour in the backs of ambulances outside hospitals. 

These delays are bad for patients and prevent ambulances responding to more 999 calls – fuelling the crisis.

Every trust in England apart from three said patients were stuck in ambulances for record times last year.

Labour's  shadow health secretary Wes Streeting, whose team uncovered the stats via the Freedom of Information Act, said the NHS is "in a desperate crisis".

He fumed: "Patients spending two days in the back of an ambulance just to get through the front door of the hospital proves it is not working."

Mr Streeting called for more medical training places to produce extra doctors and nurses to beef up the NHS' frontline.

An NHS spokesperson said hospitals are encountering "record pressures on emergency care".

They added: "NHS staff have worked exceptionally hard to continue to provide patients with care during a sustained period of pressure"

A spokesperson for the South Western Ambulance Service NHS Foundation Trust (SWASFT) said: "Our ambulance clinicians strive every day to give their best to patients, but our performance has not returned to pre-pandemic levels, partly due to handover delays at emergency departments."

A Department of Health spokesman said: "No one should have to wait longer than necessary to access urgent and emergency care and waiting times have substantially reduced from the peak of winter pressures in December."

They said more money is being pumped into the NHS to ease pressures.

After months of crippling NHS strikes, progress has finally been made in settling the disputes.

Unions representing nurses and ambulance crews have agreed a new pay deal – although it needs to be voted on by union members.

Junior doctors are in formal talks with the government for their own deal.


Did you miss our previous article...
https://trendinginthenews.com/uk-politics/boris-johnson-allies-slam-partygate-probe-as-ex-pm-prepares-to-publish-a-dossier-of-evidence-to-clear-his-name