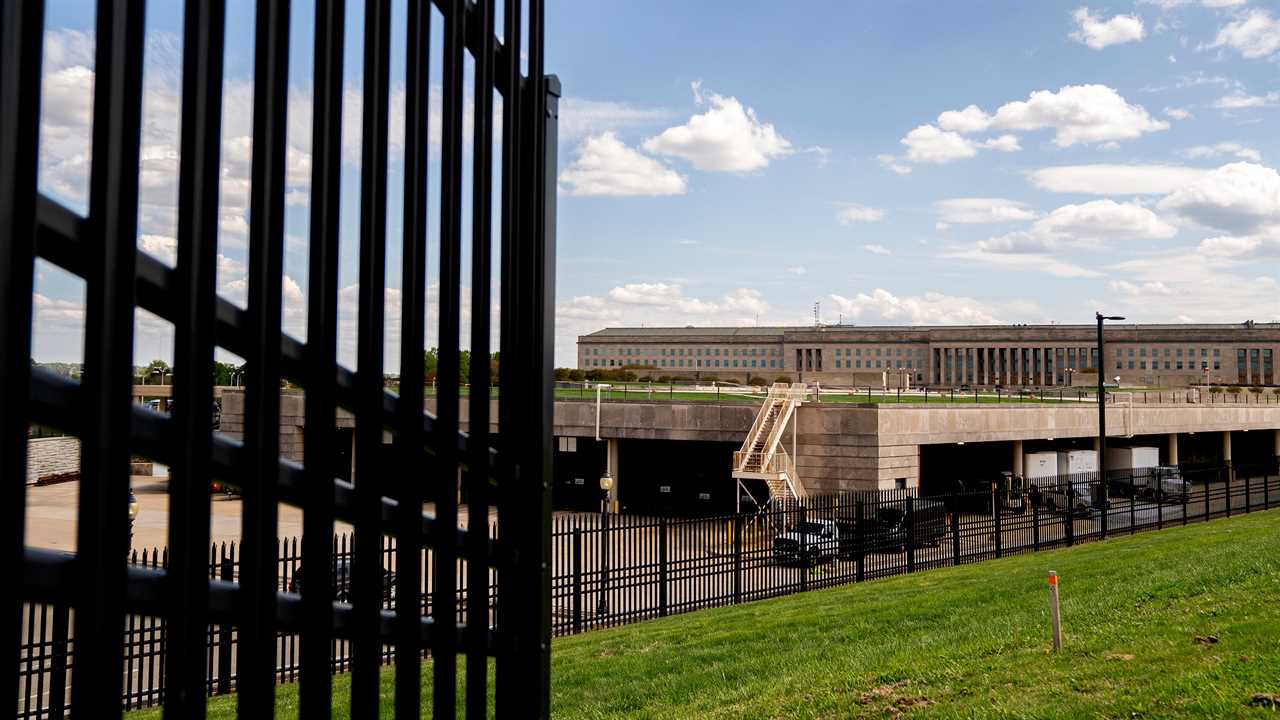 WASHINGTON — White House officials told the military that they were concerned about its efforts to spread pro-American messaging on social media, prompting the Pentagon to order a review of secretive operations to influence populations overseas, U.S. officials said.
The review follows a decision by Twitter and Facebook over the summer to shut down misleading accounts that they determined were sending messages about U.S. foreign policy interests abroad.
The Pentagon audit and White House concerns were first reported by The Washington Post.
Disinformation researchers said the campaigns largely fell into two camps. Most of the campaigns spread pro-American messages, including memes and slogans that praised the United States. Those programs were similar to how Beijing often spreads disinformation by seeding positive messages about life in China.
One campaign targeting Iran, however, spread divisive messages about life there. The accounts involved pushed out views that both supported and opposed the Iranian government. That disinformation effort resembled the methods used by Russia to influence the 2016 U.S. presidential election.
For years U.S. military commands have promoted pro-American news and messages for audiences overseas, sometimes earning the scrutiny of Congress. But the decision by the social media companies to shut down some accounts associated with the military suggested that the activity had gone further.
Twitter and Meta, the parent company of Facebook, removed accounts that they said violated their terms of service by taking part in "coordinated inauthentic behavior."
A report in August by Stanford University's Internet Observatory and the social media analytics firm Graphika said those accounts were pushing pro-American messages in the Middle East and Central Asia. The two groups attributed some of the accounts taken down by Facebook and Twitter to the Trans-Regional Web Initiative, a more than 10-year-old Pentagon initiative that sends out information in support of the United States in areas where the U.S. military operates.
The postings varied widely in sophistication. Some of the more polished work was aimed at Twitter and Telegram users in Iran and pushed a wide variety of views. While most of the messages were critical of the Iranian government, researchers said others were supportive of it, the kind of activity that could potentially be designed to inflame debate and sow divisions in the country.
Several American officials said the suspended accounts were affiliated with the U.S. military, though they did not say whether any efforts were meant to spread information in Iran.
The program evoked the propaganda campaigns that authoritarian governments have used to push messages at home and abroad. But disinformation experts say they were not very successful. Most of the posts received only a "handful" of likes or retweets, researchers noted, and only 19 percent of the accounts that were identified had over 1,000 followers.
Previous influence operations backed by nation-states on social networks have been attributed mainly to Russia, China, Iran and other adversaries of the United States.
Russia pioneered many of these online disinformation tactics, using Facebook, Twitter and other social networks to spread divisive messaging. Some of the country's earliest efforts were aimed at spreading pro-Kremlin propaganda in Eastern Europe. Countries worldwide have mimicked Russia's techniques.
Over the past eight years, Facebook has named over a dozen countries that have created Russian-styled disinformation efforts, including Iran, Sudan and Nicaragua. The company now publishes monthly reports in which it describes new disinformation campaigns it has uprooted.
China has also used Facebook and Twitter to burnish its image and to undercut accusations of human rights abuses.
The Trans-Regional Web Initiative began as an effort by the Special Operations Command in 2008. Over time, U.S. Central Command and other military headquarters also began sending out truthful but pro-American messaging. Central Command's efforts began with websites that posted news stories aimed at audiences in North Africa and the Middle East.
After a critical report by the Government Accountability Office, Congress passed a defense authorization bill in 2013 calling for the initiative not to be funded the following year. Pentagon officials declined to answer questions about the initiative on Monday.
Still, other information operations have continued on social media platforms.
In the wake of the Stanford report, some U.S. officials briefed on the program disputed that the accounts were inauthentic, saying that some of the profile pages of the accounts noted that they were affiliated with Central Command.
But it is not clear how many of the accounts had such a disclosure, or if there was a broader effort to hide their military connection.
White House officials were concerned that Pentagon policy for information operations was too broad and that clandestine programs could undermine American credibility, even if the material being pushed was accurate, the administration official said.
In a statement, Brig. Gen. Patrick Ryder, the top Pentagon spokesman, said it was the Department of Defense's policy to conduct information operations in support of "national security priorities."
"These activities must be undertaken in compliance with U.S. law and D.O.D. policy," General Ryder said. "We are committed to enforcing those safeguards."
Julian E. Barnes reported from Washington, and Sheera Frenkel from San Francisco. Eric Schmitt and Helene Cooper contributed reporting from Washington.