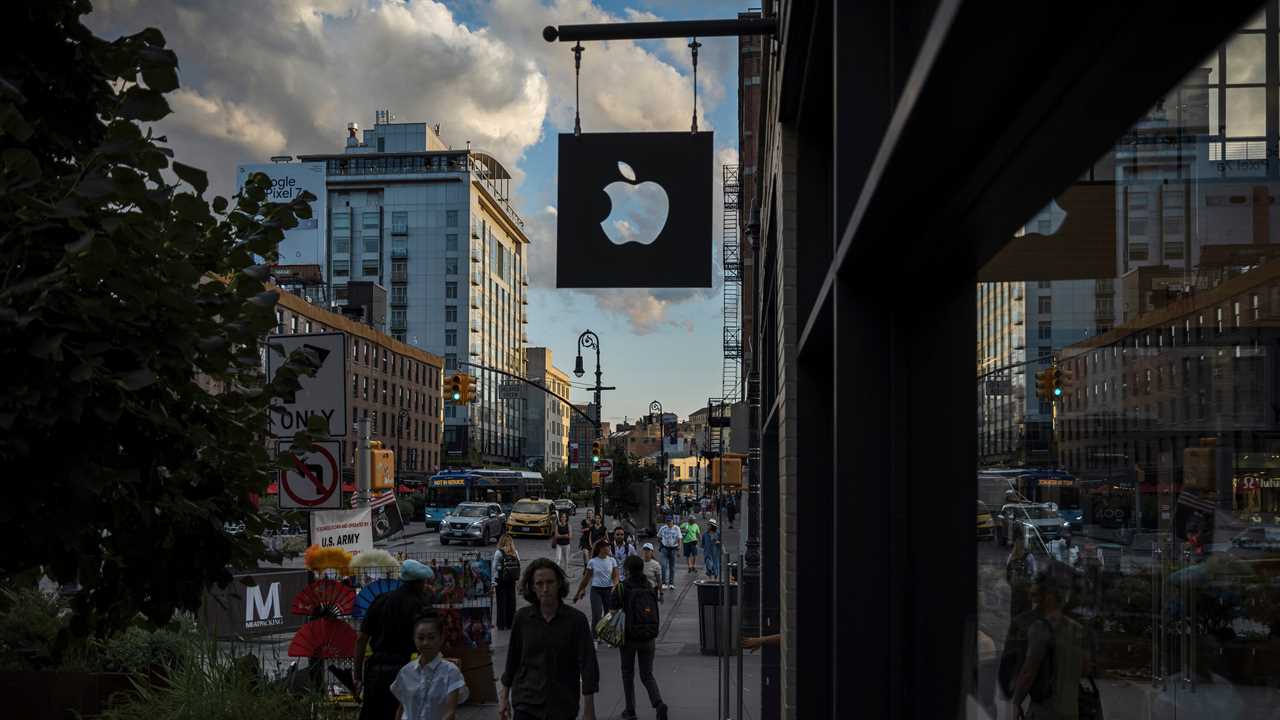 Apple Faces Sales Slump Amid Industry Rebound
While many tech giants are bouncing back from the pandemic, Apple is experiencing its longest sales decline in over a decade.
Sales Fall 1 Percent, Profits Rise 11 Percent
Apple announced that its sales dropped 1 percent to $89.5 billion for the three months ending in September. However, profits increased by 11 percent to $22.96 billion.
iPhone Boosts Sales with New Releases
Despite the overall sales slump, the release of four new iPhone models helped increase iPhone sales by 3 percent to $43.81 billion.
Software and Services Show Strong Growth
Apple's software and services, including Apple Music and cloud storage, experienced a significant boost with sales jumping 16 percent to $22.31 billion.
Other Business Segments Struggle
Sales for other Apple products, such as the Mac, iPad, Apple Watch, and AirPods, declined, resulting in a 5 percent drop in total product sales to $67.18 billion.



Did you miss our previous article...
https://trendinginthenews.com/tech-giants/will-googles-dominance-be-challenged-in-monopoly-trial