THE two-time Formula 1 world champion, Max Verstappen, has added an F1 simulator to his private jet.
Verstappen is known for his love of gaming, including FIFA and F1 Manager.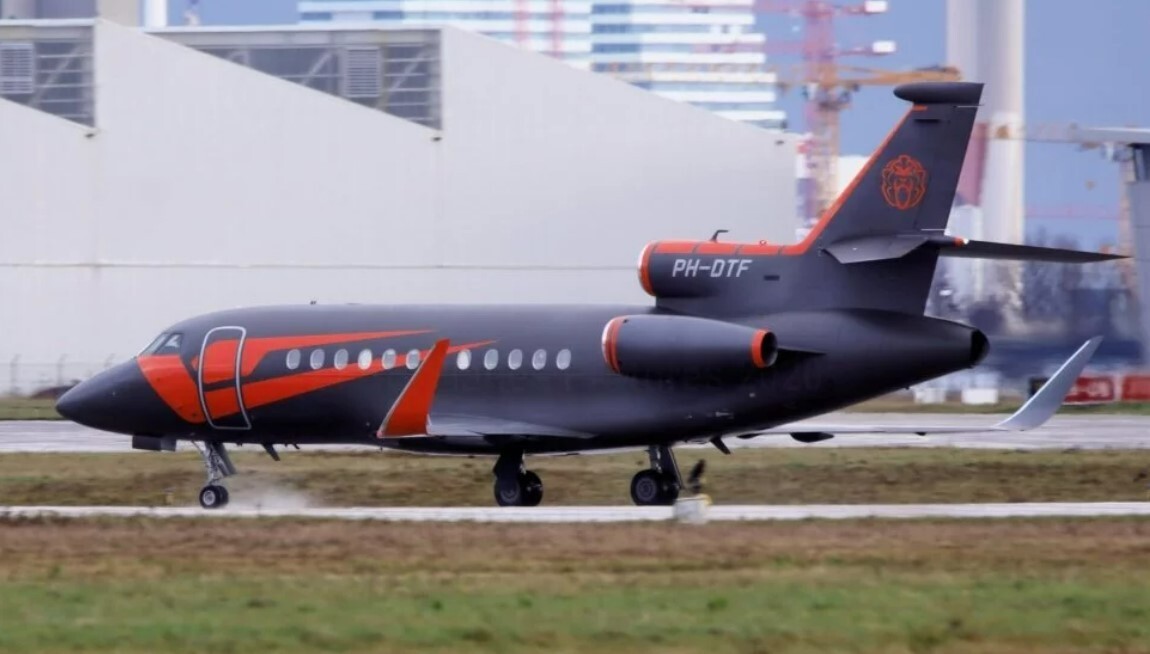 Verstappen's private jet.

He has been spotted opening FIFA Ultimate Team (FUT) packs before racing, and has commented on his teammate's F1 Manager ratings.

Verstappen is also involved in virtual tournaments for F1 racers.

He recently hit back at the hosts of the virtual Le Mans 24 hour event, after disconnections prevented him from performing to the best of his ability.

In comments he called the event a "clown show" and begged the organisers to move the event to servers better equipped to deal with its scale.

He's as serious about simulated races almost as much as the real thing.

Despite uninstalling Le Mans during the event, he has not given up on his hobby.

Helmut Marko, one of the leading figures of Verstappen's F1 team Red Bull, spoke on German TV about Verstappen's love for racing sims.

As translated by GLHF, Marko said: "Verstappen needs this distraction."

He confirmed that the reigning champion had recently installed a new racing simulator on his £12million private jet.

Verstappen purchased the Falcon-900EX private jet from Richard Branson in 2020.

Marko continued: "In any case, it hasn't hurt him so far when you look at his two world championships."

Verstappen's jet can reach top speeds of around 560mph, and even then he can be racing in his simulator.

It's likely that flying will affect his performance in the racing sim, but I suppose it won't hurt to get some practice in.


Written by Georgina Young and Marco Wutz on behalf of GLHF.