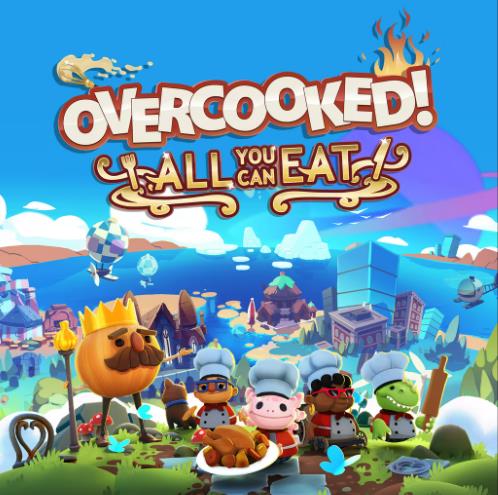 Chaotic Fun for Less
PlayStation owners can now grab the "funniest co-op cooking game ever" at a fraction of its original price. Overcooked! All You Can Eat, hailed by critics at Meristation, is available for a limited time at a discounted rate.
A Compilation Worth Having
Overcooked! All You Can Eat is a compilation of all 14 releases of the popular game, including all DLCs like The Lost Morsel, The Festive Seasoning, Surf 'n' Turf, and Carnival of Chaos. Plus, it's been upgraded to 4k picture quality, providing an even better gaming experience.
60% Off on PlayStation Store
The price of Overcooked! All You Can Eat has been slashed by 60%, bringing it down to just £13.99 from the original £34.99. But hurry, this sweet deal ends at midnight on 29 November.
Co-op Chaos for the Whole Family
Available on both PS4 and PS5, Overcooked! All You Can Eat offers a co-operation mode for up to four players. Gather your friends and family and enjoy the chaotic cooking fun together. Just make sure you have multiple controllers at home for local play.
Online Play and Streaming
Remember, PS Plus is required for online play, so make sure you have a subscription. If you're playing on PS5, game streaming is only supported with a PS Premium subscription.
What the Critics and Customers Say
Digital Chumps critics rave about Overcooked! All You Can Eat, calling it a game that "the entire family will enjoy." Customers also love the game, describing it as an "awesome couch co-op game" and a blast to play with friends and loved ones.
Don't Miss Out on the Nintendo Switch Deal
If you own a Nintendo Switch, you're in luck! Overcooked! All You Can Eat is even cheaper on the Nintendo store, currently priced at £11.99 instead of £29.99. But act fast, as this deal is only available until 20 November.



Did you miss our previous article...
https://trendinginthenews.com/gaming/xbox-announces-kidfriendly-console-collaboration-and-chance-to-win