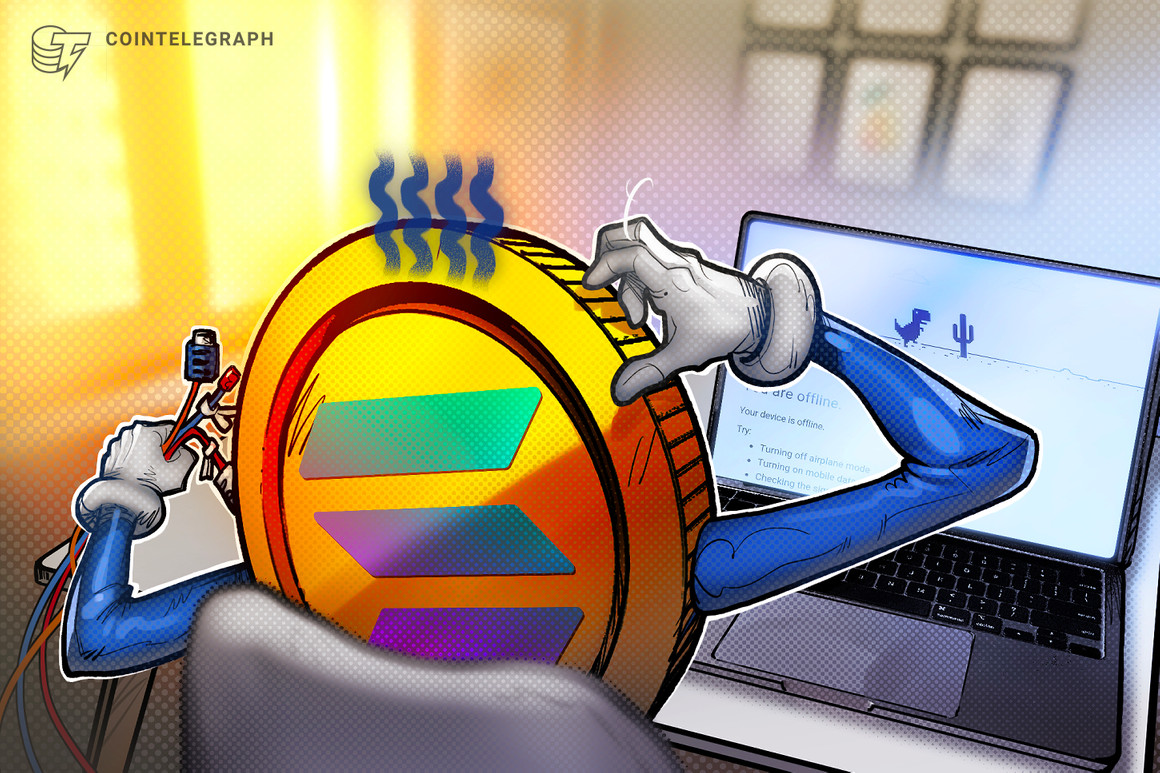 The cryptocurrency ecosystem has been rocked by a widespread exploit targeting Solana wallets that have been ongoing since Aug. 3. Phantom and Slope, two Solana-based wallet services, initially flagged the attack on their social media platforms, alongside a host of cryptocurrency influencers, blockchain analytic and security firms and victims of the hack as it continued to unfold.
A handful of commentators noted that attackers had gained access to user private keys, as transactions were signed on the chain legitimately. Ava Labs CEO and founder Emin Gun Sirer estimated that more than 7,000 wallets had been affected, a number cited by various other individuals and firms online.
As investigations begin to unpack the root cause that allowed an attacker to pillage thousands of wallets, affected users are being warned not to accept help from individuals online purporting to have solutions to the hack. Heidi Chakos, the host of the YouTube channel Crypto Tips, stressed that scammers would be looking to exploit the ongoing situation:
DON'T interact with ANYONE who reaches out to you with a solution to this SOLANA hack. They are scammers

— Heidi (@blockchainchick) August 3, 2022
Solana Status has been providing updates since the exploit began and noted that 7,767 wallets had been affected at 5 a.m. UTC on Aug. 3. Several wallets were affected across mobile and browser extensions.
There's no evidence hardware wallets have been impacted – and users are strongly encouraged to use hardware wallets.

Do not reuse your seed phrase on a hardware wallet - create a new seed phrase.

Wallets drained should be treated as compromised, and abandoned.

— Solana Status (@SolanaStatus) August 3, 2022
Solana stressed that users move funds to cold storage and create new seed phrases, while the owners of the nearly 8,000 drained wallets were told that these should "be treated as compromised, and abandoned."

Engineers from multiple ecosystems are investigating the root cause of the incident with assistance from security firms. Users affected by the exploit are being asked to provide their compromised wallet addresses to the Solana Foundation to assist in the investigation. 

Cointelegraph has reached out to Solana for an updated figure of the number of wallets affected by the exploit. It is also unclear whether affected wallets will see funds recouped or refunded after the incident. 




Title: Solana wallets 'compromised and abandoned' as users warned of scam solutions
Sourced From: cointelegraph.com/news/solana-wallets-compromised-and-abandoned-as-users-warned-of-scam-solutions
Published Date: Wed, 03 Aug 2022 12:26:13 +0100






Did you miss our previous article...
https://trendinginthenews.com/crypto-currency/what-are-crypto-pump-and-dump-groups-are-they-legal