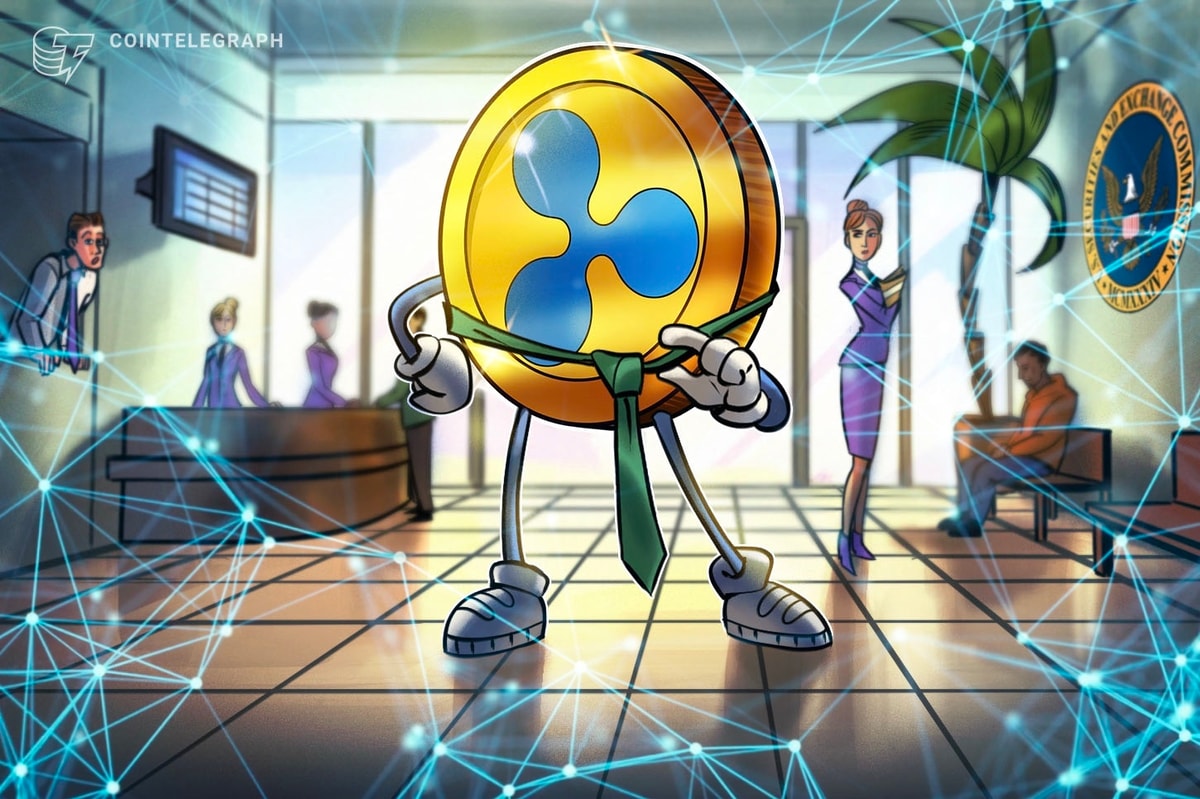 On May 17, Ripple, creator of the namesake payments network and XRP token, announced it had acquired Swiss digital asset custodian and tokenization provider Metaco for $250 million. With the acquisition, Ripple says it will expand its enterprise offering to custody, issue, and settle tokenized assets. The firm's developers wrote: 
"Metaco will dramatically accelerate its growth trajectory through access to Ripple's established base of hundreds of customers, capital to address new demand, and resources to continue delivering on its commitment to banking and institutional clients."
Ripple estimates the institutional crypto custody market will reach $10 trillion by 2030. Its research also shows that "most global finance leaders at financial institutions" plan to use crypto custody solutions within the next three years. It cites the examples of BNY Mellon's crypto custody management plans and the Nasdaq's plans to launch crypto custody services in the second quarter. Adrien Treccani, founder and CEO at Metaco, commented:
"This deal will enable Metaco to leverage Ripple's scale and market strength to reach our goals and deliver value to our clients at a faster pace. We look forward to continuing to serve unprecedented levels of institutional demand."
Metaco's primary offering is Harmonize, an institutional standard for digital asset custody and tokenization infrastructure that the firm says is used by major financial institutions. Founded in 2015, Metaco has raised $20 million through four rounds before the May 17 announcement, according to Crunchbase. "Ripple will continue pressing our advantage in the areas critical to crypto infrastructure," commented Ripple's CEO Brad Garlinghouse. 
Today, we are proud to announce Ripple has acquired @metaco_sa, becoming the sole shareholder of the Swiss-based provider of digital asset custody and tokenization technology.

Learn more: https://t.co/GrI3u13iDT

— Ripple (@Ripple) May 17, 2023
Magazine: Coinbase screws up, Florida bans CBDCs, and Ordinals face controversy




Title: Ripple acquires Swiss blockchain custody firm Metaco for $250M
Sourced From: cointelegraph.com/news/ripple-acquires-swiss-blockchain-custody-firm-metaco-for-250m
Published Date: Wed, 17 May 2023 18:00:00 +0100







Did you miss our previous article...
https://trendinginthenews.com/crypto-currency/bitcoin-price-capitulation-below-26k-increases-as-fridays-btc-options-expiry-looms-