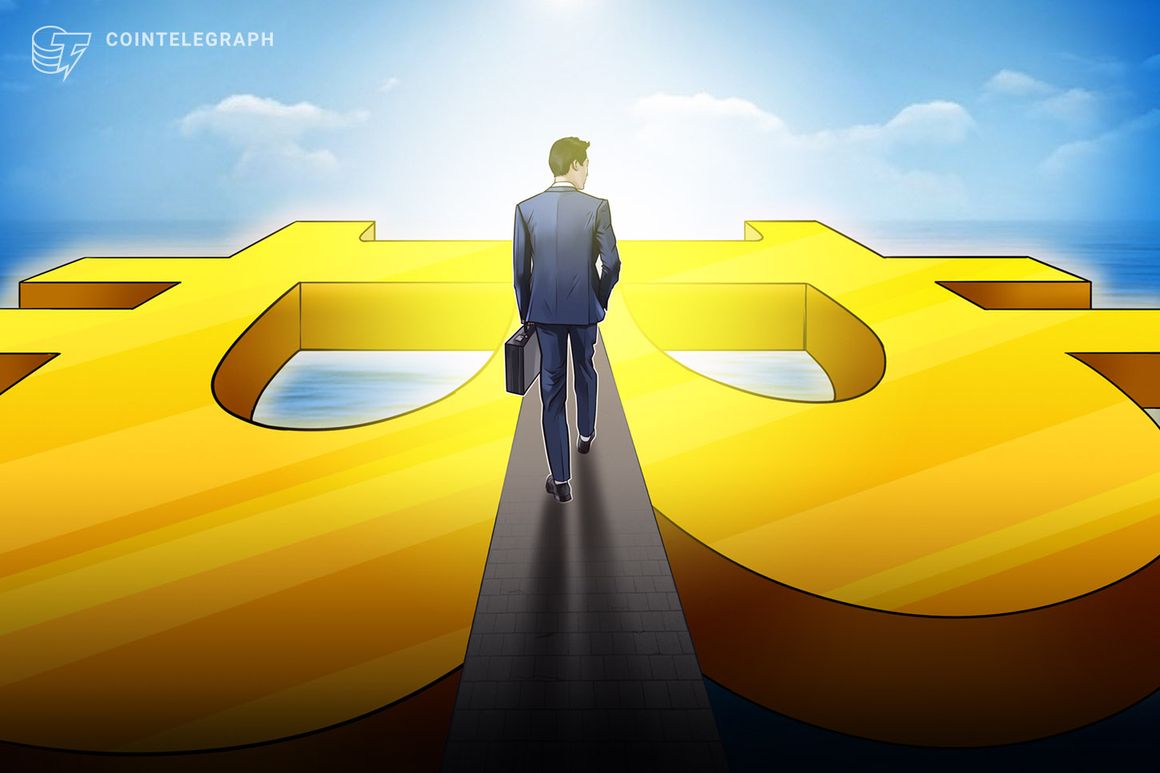 On the latest episode of Market Talks, host Ray Salmond spoke with Blockware Solutions account executive David Gamble about the future of Bitcoin (BTC) mining, expectations for the cryptocurrency's price, and his views on how the decentralized finance (DeFi) sector needs to evolve. 
Gamble described himself as a staunch believer in DeFi, but he added that protocols within the industry need to find ways to incorporate tokenized real-world assets instead of relying on mercenary capital and the attraction of liquid staking. According to Gamble, the steady entry of institutional investors and even central bankers experimenting with tokenized bonds and other yield-bearing assets could be a step in the right direction.
The best time to buy Bitcoin is now
Bitcoin's block reward halving is less than 300 days away, and many investors expect that BTC's price will go on a parabolic run — though this outcome is not guaranteed. The halving tends to introduce an extra dose of volatility to Bitcoin's price and can temporarily result in challenging times for Bitcoin miners. When asked about "the best time to buy Bitcoin," Gamble said he believes investors should be trying to buy it whenever they can. According to Gamble, the crypto sector is heading toward a $10 trillion market capitalization in the next few years, and if such a milestone is achieved, Bitcoin and other cryptocurrencies are likely to see their value significantly increase.
Gamble explained that some of the liquidity and equipment acquisition problems that plagued the sector and Bitcoin miners in previous market cycles have been resolved by ASIC marketplaces that connect buyers to sellers. These marketplaces help miners acquire gear and spin up operations faster than ever before, and if a miner becomes financially distressed, it is also easier to offload equipment to raise liquidity.
Basically, the presence of better infrastructure, participants' more mature approach to the crypto market, and the presence of institutional investors are clear fundamentals on which investors can build an investment thesis, according to Gamble.
Related: Was Sam Bankman-Fried behind a scam project?
To hear more of Gamble's thoughts on the future of the Bitcoin mining space, BTC price and the impact of the upcoming halving, tune in to the latest episode of Market Talks.
Market Talks airs every Thursday, featuring interviews with some of the most influential and inspiring people from the crypto and blockchain industry. So, head over to the Cointelegraph Markets & Research YouTube page, and smash those "Like" and "Subscribe" buttons for all future videos and updates.
Title: How will Bitcoin halving affect BTC price, and is DeFi dead?
Sourced From: cointelegraph.com/news/how-will-bitcoin-halving-affect-btc-price-and-is-defi-dead
Published Date: Thu, 03 Aug 2023 19:00:00 +0100