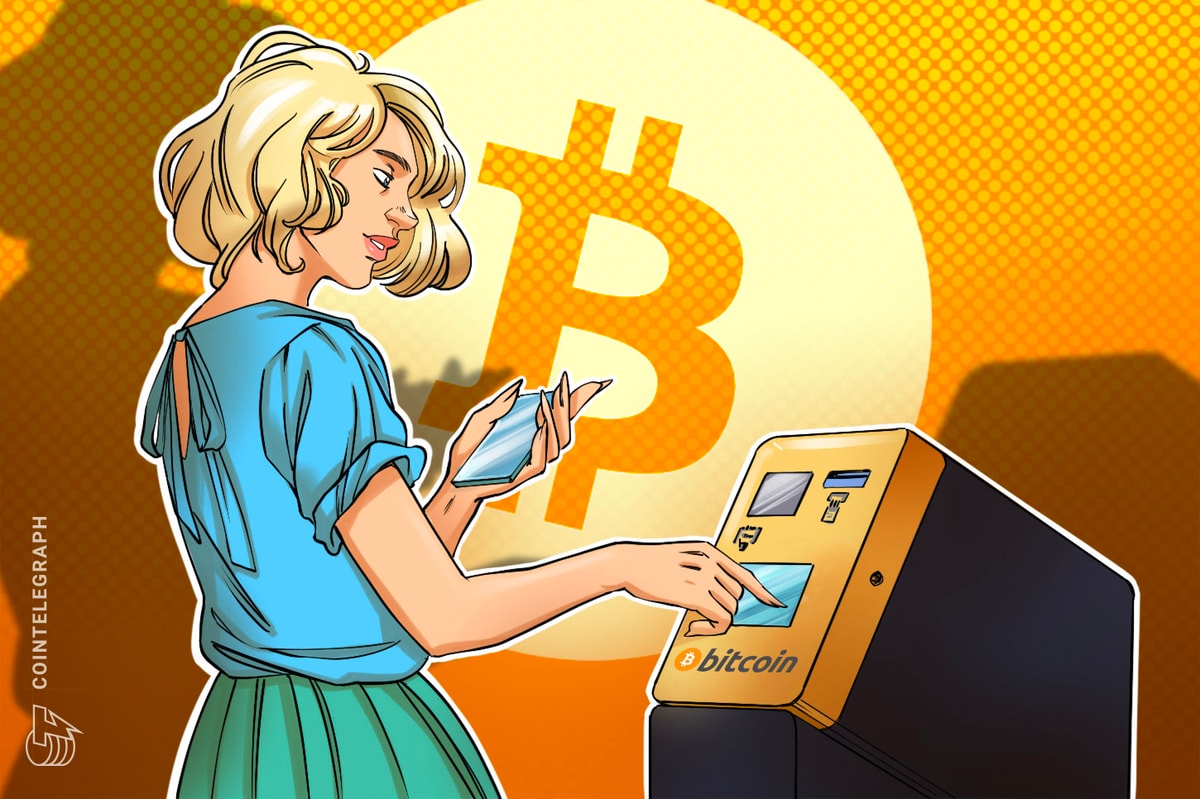 As the digital asset market continues to evolve, the use of cryptocurrency ATMs grows with it. Over the past decade, nearly 40,000 cryptocurrency ATMs have popped up worldwide.
Bitcoin (BTC) ATM service provider, Bitcoin of America, had carved out a slice of the market but recently closed shop in the United States State of Connecticut due to a lack of proper licensing.
The Connecticut Department of Banking (DoB) issued a cease and desist order against the company, accusing it of operating unlicensed crypto ATMs in the state. But the allegations didn't stop there; the firm was also accused of facilitating scams by allowing transactions related to fraudulent activities.
In response to the challenges, Bitcoin of America released a statement claiming it would immediately halt all of its operations in Connecticut. While the decision marked the end of the company's presence in the state, it also underscored the regulatory hurdles faced by crypto ATM operators, particularly in the United States.
The closure also sent ripples across the crypto community, leading many industry observers to question the long-term efficacy and utility of these machines.
Connecticut closure explained
Due to the nascency of the cryptocurrency industry, marrying digital currencies with conventional financial structures — as in the case of crypto ATMs — requires intricate regulatory supervision. This is particularly true in Connecticut, where the DoB oversees ATMs under the Money Transmission Act.
The act requires that any service involving the transfer of money, including the conversion of traditional currency to cryptocurrency, must secure a money transmitter license.
On May 22, the Connecticut DoB claimed that Bitcoin of America had not secured the necessary license to operate Bitcoin ATMs in the state. It further stated that four Connecticut Bitcoin ATM users were scammed out of tens of thousands of dollars via Bitcoin of America's kiosks.
Recent: Grinding out a living: Can blockchain games really offer a sustainable income?
The DoB stated: "Bitcoin of America, following the consent order, compensated these consumers with a total of $86,000. After facing criminal charges, Bitcoin of America is in the process of ceasing its operations in Connecticut."
In a separate incident in March, state officials in Ohio seized 52 Bitcoin of America ATMs, as authorities suspected scammers were using the kiosks.
Operating crypto ATMs is harder than it looks
Jason Grewal, chief legal officer for Web3 security firm Sys Labs, told Cointelegraph that running a crypto ATM involves much more than just acquiring a license.
Operators in the U.S. must adhere to Anti-Money Laundering (AML) rules set by the Financial Crimes Enforcement Network, comply with the Bank Secrecy Act's Know Your Customer (KYC) norms, and conform to the Internal Revenue Service's requirements for reporting crypto transactions.
In Grewal's opinion, such complexities could play a significant role in the waning popularity of these machines. In March alone, a staggering 3,627 cryptocurrency ATMs went offline, marking the most significant monthly decrease in the history of crypto ATMs. He said:
"Considering the shifting popularity of crypto ATMs, various factors seem to be at play. For one, the transaction fees imposed by these machines often exceed those on online exchanges, posing a deterrent for heavy users. Additionally, the necessity to satisfy complex regulations and licensing requirements can be challenging and potentially overshadow the perceived advantages of in-person crypto transactions."
Further tipping the scales away from crypto ATMs are alternatives like decentralized exchanges (DEXs) and decentralized finance (DeFi) platforms. 
Lower transaction costs, universal access, superior privacy and a broader range of supported cryptocurrencies make these projects increasingly compelling to many people. DeFi platforms also offer features such as staking, yield farming and borrowing — services typically absent from crypto ATMs.
Grewal believes that moving forward, crypto ATM operators will have to innovate and change to better serve the evolving needs of their consumers.
Robert Quartly-Janeiro, chief strategy officer for cryptocurrency exchange Bitrue, told Cointelegraph that four primary companies currently dominate the crypto ATM market, something which needs to change for the market to grow and adoption to increase.
Moreover, he believes that the physical location of crypto ATMs is also a major factor when it comes to engaging customers. He added:
"Ultimately, one of the key pillars for the mass adoption of crypto remains the ability to sell crypto for fiat currencies in-country. The landscape has changed slightly, so the need for crypto ATMs has changed economically, geographically, psychologically, as well as from an infrastructural standpoint."
The economics of crypto ATMs
Most crypto ATMs in operation today run in collaboration with established companies like ChainBytes, LibertyX, CoinMe and others, which allow independent businesses to become "operators," "partners," or "hosts" for these machines.
The return on investment depends on several factors, including the location of the business (e.g., commercial district, high-traffic area); the number of daily transactions; the average transaction size; the total expected revenue from transaction fees; and the marketing strategy to promote the crypto ATM in question.
According to crypto ATM firm Chainbytes, a single Bitcoin ATM can earn up to $3,000 monthly, with gross monthly revenues of $30,000.
Operating a crypto ATM presents several challenges as well. Regulatory complexities require operators to navigate often unclear laws, obtain necessary licenses, and comply with AML and KYC regulations. Security risks, both physical and digital, necessitate robust protective measures, adding to high operational costs that include machine maintenance and cash management.
The inherent volatility of cryptocurrencies can also impact profitability, with significant value fluctuations potentially leading to financial losses. Operators must also maintain sufficient cryptocurrency and cash reserves to meet customer demand, as shortages could harm their reputation and business.
Who's leading the global crypto ATM race?
Since the first crypto ATM debuted in a Vancouver coffee shop in 2013, the sector has evolved dramatically. Today, there are around 35,000 machines globally, transforming how people interact with digital currencies.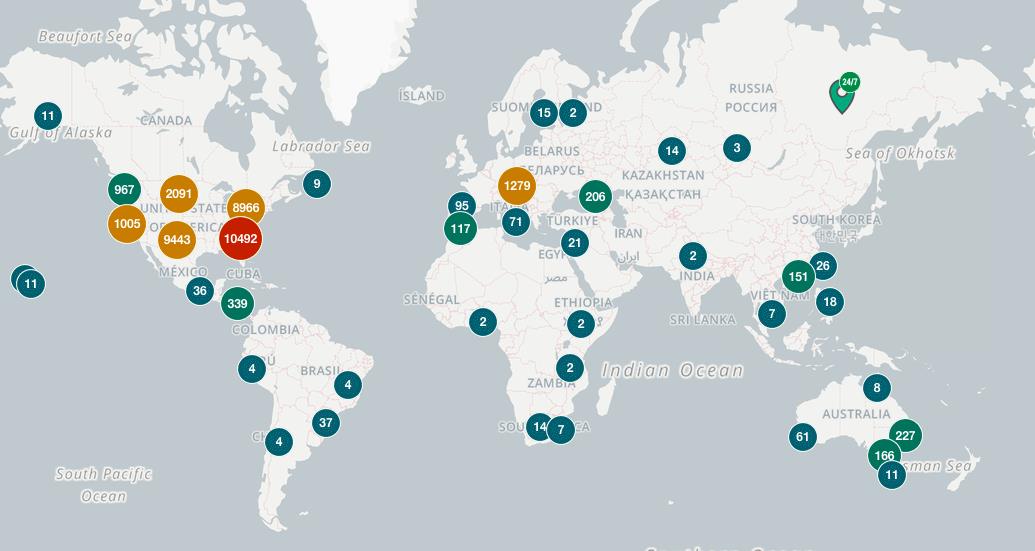 The U.S. houses roughly 30,000 crypto ATMs, accounting for 86% of all such machines worldwide.
Canada's crypto ATM scene has also flourished over the last few years. As of Q1 2023, the country hosts 2,744 machines, while its European compatriot Spain boasts around 286 machines.
Down under, Australia has also been making waves. After adding 99 ATMs in late 2022, it leapfrogged El Salvador and Poland to become the fourth-largest crypto ATM hub with around 473 kiosks.
The future of crypto ATMs
Despite the many hurdles impeding the growth of the crypto ATM market, the space is expected to grow significantly in the coming years. The market — valued at $71.9 million in 2021 — is projected to rise to $5.45 billion by 2030.
Recent: Tornado Cash 2.0: The race to build safe and legal coin mixers
However, for the sector to thrive, it will be crucial for operating companies to obtain regulatory clarity. Physical and digital security measures must also be enhanced to protect the machines and the transactions they facilitate. This includes robust cybersecurity measures to prevent digital hacks and adequate physical security to deter theft attempts.
Finally, efforts must be made to reduce the operational costs of running these machines. This could involve developing more cost-effective kiosks, optimizing cash management processes and exploring alternative business models. Thus, as we head into a future driven by crypto-enabled tech, it will be interesting to see how the future of the crypto ATM market continues to evolve and grow.
Title: Economics of Bitcoin ATM market could hinder wider adoption
Sourced From: cointelegraph.com/news/economics-of-bitcoin-atm-market-could-hinder-wider-adoption
Published Date: Wed, 07 Jun 2023 14:01:00 +0100