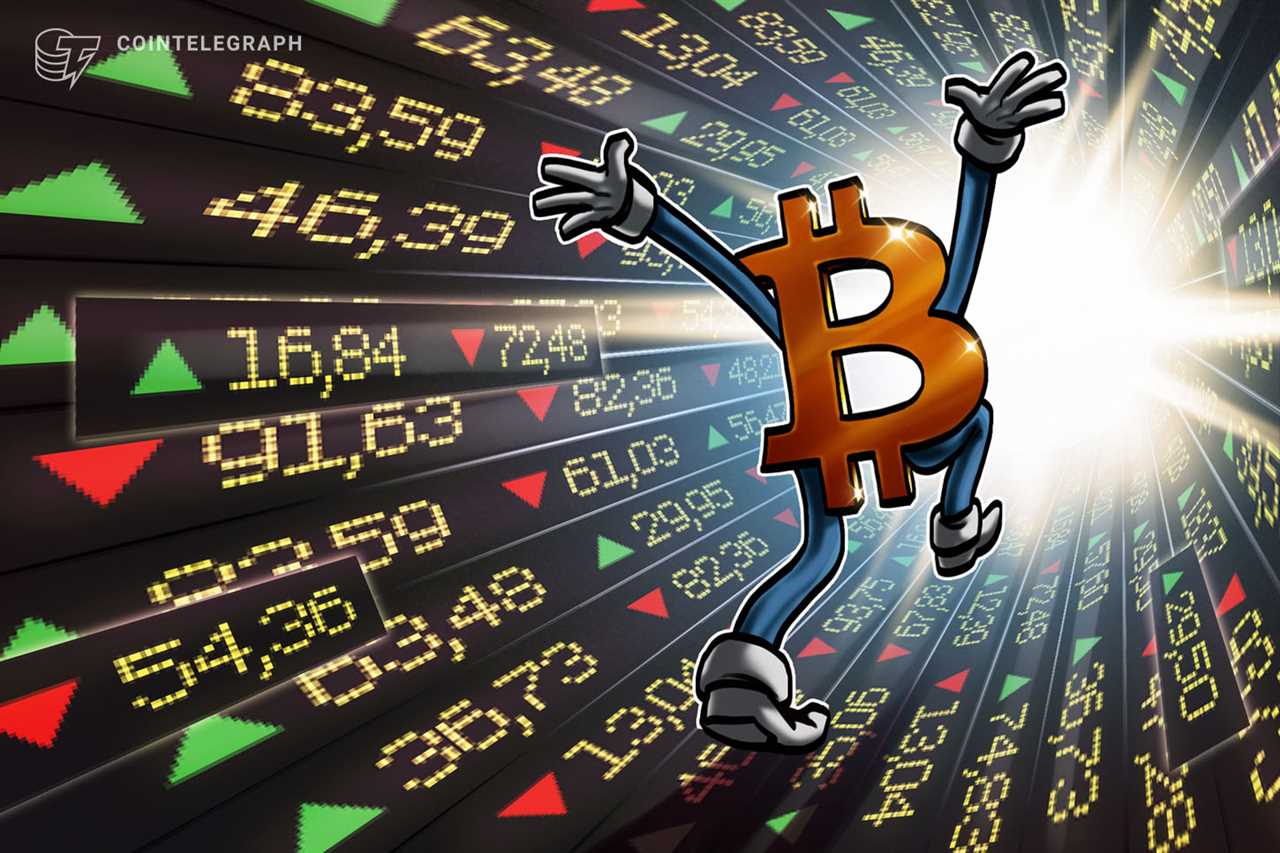 Bitcoin (BTC) bought on exchanges every year since 2017 is now on average in profit, the latest data confirms.
Bitcoin Exchange Users Claw Back Bear Market Losses
Bitcoin returned multiple investor cohorts to profit when it retook $30,000 last month, but current prices are having an impact on BTC buyers who entered much earlier.
According to on-chain analytics firm Glassnode, exchange withdrawal figures confirm that at $37,000, a user's purchase is on aggregate "in the black."
Glassnode monitors the aggregate price at which coins left exchange wallets each year since 2017, and $34,700 is the magic number for turning a profit on investment.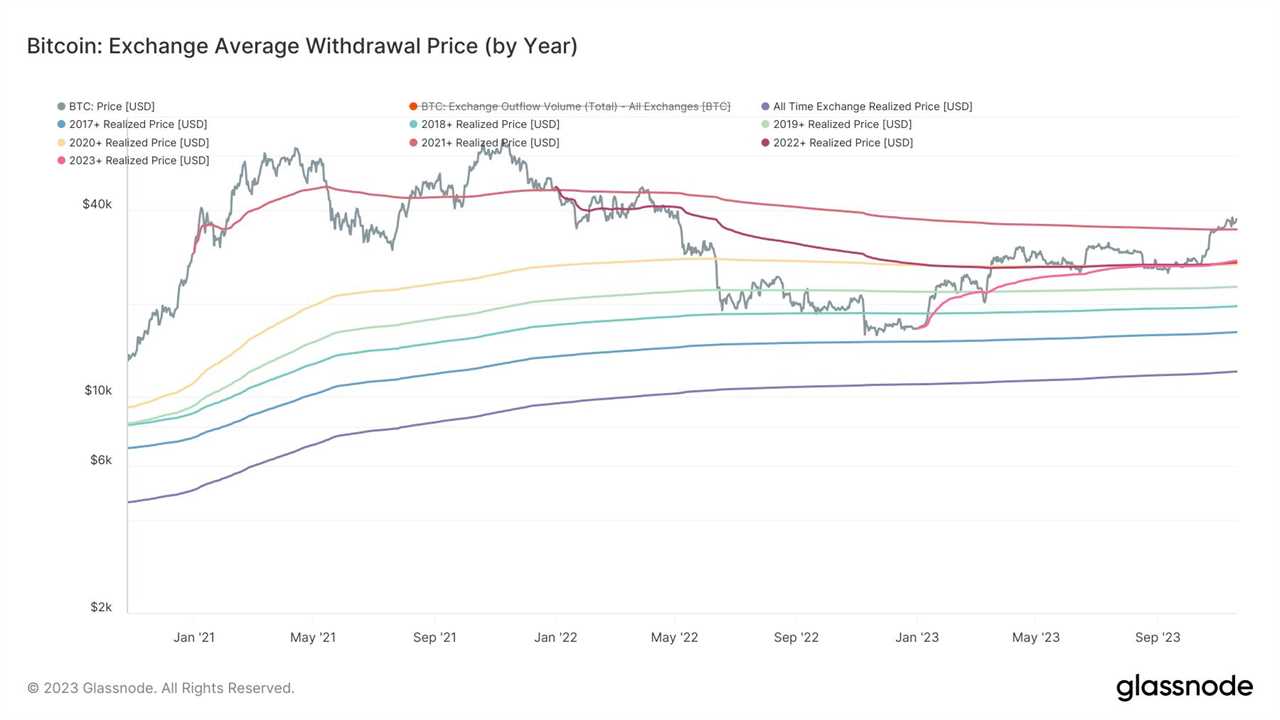 Anyone who withdrew bitcoins from a major exchange since Jan. 1, 2017 is up in dollar terms compared to the year of withdrawal, including those who purchased during Bitcoin's last bull run year.
"The average withdrawal price for Bitcoin investors across all yearly classes are now in profit," Checkmate, Glassnode's lead on-chain analyst, wrote in a commentary about the data on Nov. 21.
"This model can be considered the 'DCA cost basis' for the average investor who started accumulating from 1-Jan of each year. Class of 2021 has the highest entry price at $34.7k."
New Realized Price Records Flow In
Exchange withdrawal realized price adds another key line in the sand to the current BTC price range.

$39,000 is also an important profitability mark, reflecting the price at which 2021 bull market buyers on aggregate return to profit.

That level also forms the lower bound of popular analyst Credible Crypto's pre-halving BTC price target range, bounded to the upside by $50,000.

Continuing, James Van Straten, research and data analyst at CryptoSlate, revealed a new all-time high for the total Bitcoin realized price — the complete acquisition cost of the BTC supply.

Short-term holders' (STH) coins, referring to the portion of the supply beyond exchanges that has moved in the past 155 days, now also have a higher acquisition cost than ever before.

The total realized price and STH realized price now stand approximately $10,000 apart, at around $20,930 and $30,460, respectively.

"This ascension emphasizes an increased probability of these coins being spent on a given day and signifies the influx of new investors, with a remarkable 3% surge being the highest since May 2023," Van Straten wrote.

This article does not contain investment advice or recommendations. Every investment and trading move involves risk, and readers should conduct their own research when making a decision.










Did you miss our previous article...
https://trendinginthenews.com/crypto-currency/can-ai-and-blockchain-work-together-to-benefit-humanity