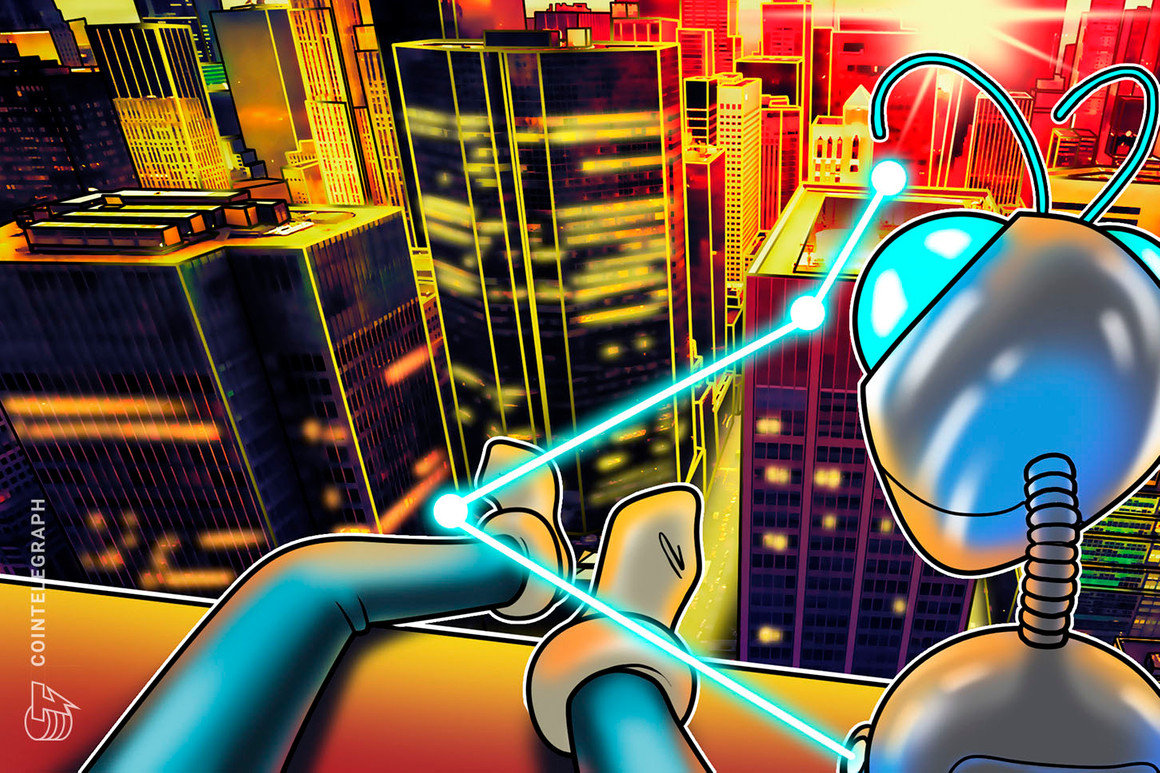 Data from Cointelegraph Research reveals that in August 2022, the blockchain industry saw $1.36 billion of venture capital invested in the blockchain industry — a 12-month low and the fourth consecutive month-on-month decline in capital inflows. August's inflows represent a 31.3% drop from July's $1.98 billion, and the 101 deals closed in August had an average capital investment of $14.3 million — a 10.1% decline from July. The data was drawn from the Cointelegraph Research Terminal's Venture Capital Database, which contains comprehensive information on deals, mergers and acquisition activity, investors, crypto companies, and funds.
For access to reports and databases, visit the Cointelegraph Research Terminal.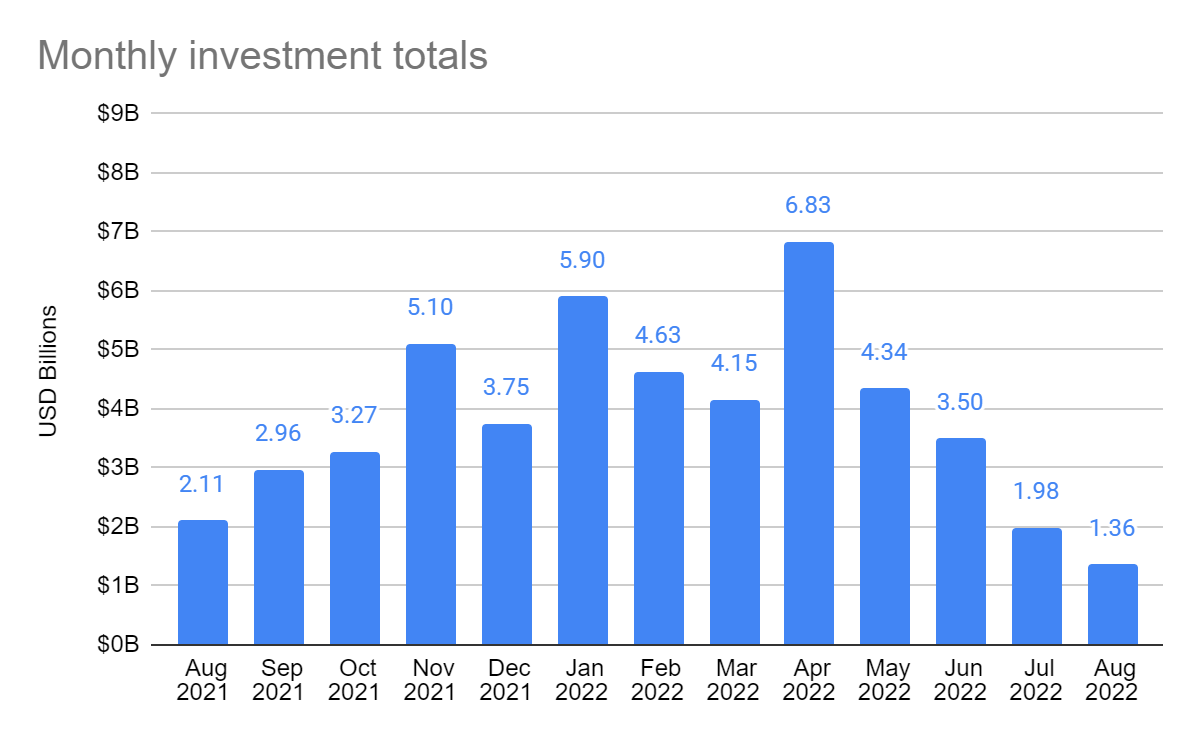 August's funding focused on Web3, NFTs and infrastructure
August's three most popular investment categories were Web3, infrastructure and nonfungible tokens (NFTs), drawing more than $1.16 billion, or 85.4%, of the total capital. Some of the biggest deals include the following: Web3 game developer Limit Break raised $200 million. Barca Studios, FC Barcelona's Web3 arm, raised $100 million from Chiliz, the owner of blockchain-based fan rewards platform Socios. Ready Player Me, a platform that allows people to create metaverse avatars, raised $56 million in a Series B funding round led by Andreessen Horowitz. Inworld AI, a developer platform for creating AI-driven virtual characters, raised $50 million in a Series A round led by Section 32 and Intel Capital.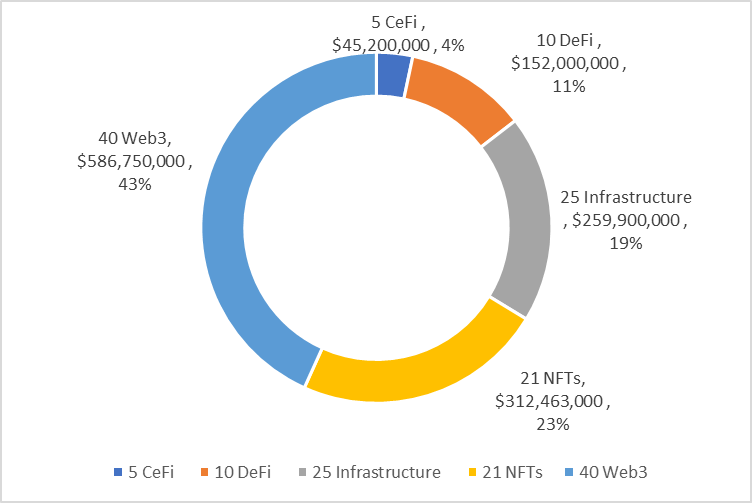 CoinFund is bullish despite the market conditions
Venture capital firms have been raising funds too. Web3 and crypto-focused venture capital firm CoinFund launched a new $300 million fund to back early-stage startups, emphasizing its bullish belief that Web3 will "continue to progress through all market cycles." Orange DAO raised $80 million from the Algorand Foundation and Near and looks set to continue growing as an investment-focused decentralized autonomous organization backing crypto startups. Meanwhile, Shima Capital launched a $200 million debut capital fund to support emerging digital asset companies.

For a full analysis of the blockchain VC sector in August, check out the monthly "Investor Insights" report from Cointelegraph Research. The research team breaks down the past month's top market-moving events and the most critical data across the various sectors of the industry, including venture capital.

Download and purchase this report on the Cointelegraph Research Terminal.

This article pulls data from the Cointelegraph Research Terminals' expansive Venture Capital Database. This article is for information purposes only. It represents neither investment advice, investment analysis, nor an invitation to buy or sell financial instruments. Specifically, it does not serve as a substitute for individual investment or other advice.




Title: Blockchain venture capital funding fell to a 12-month low in August
Sourced From: cointelegraph.com/news/blockchain-venture-capital-funding-fell-to-a-12-month-low-in-august
Published Date: Thu, 22 Sep 2022 17:15:00 +0100







Did you miss our previous article...
https://trendinginthenews.com/crypto-currency/ethereum-postmerge-hard-forks-are-here-now-what