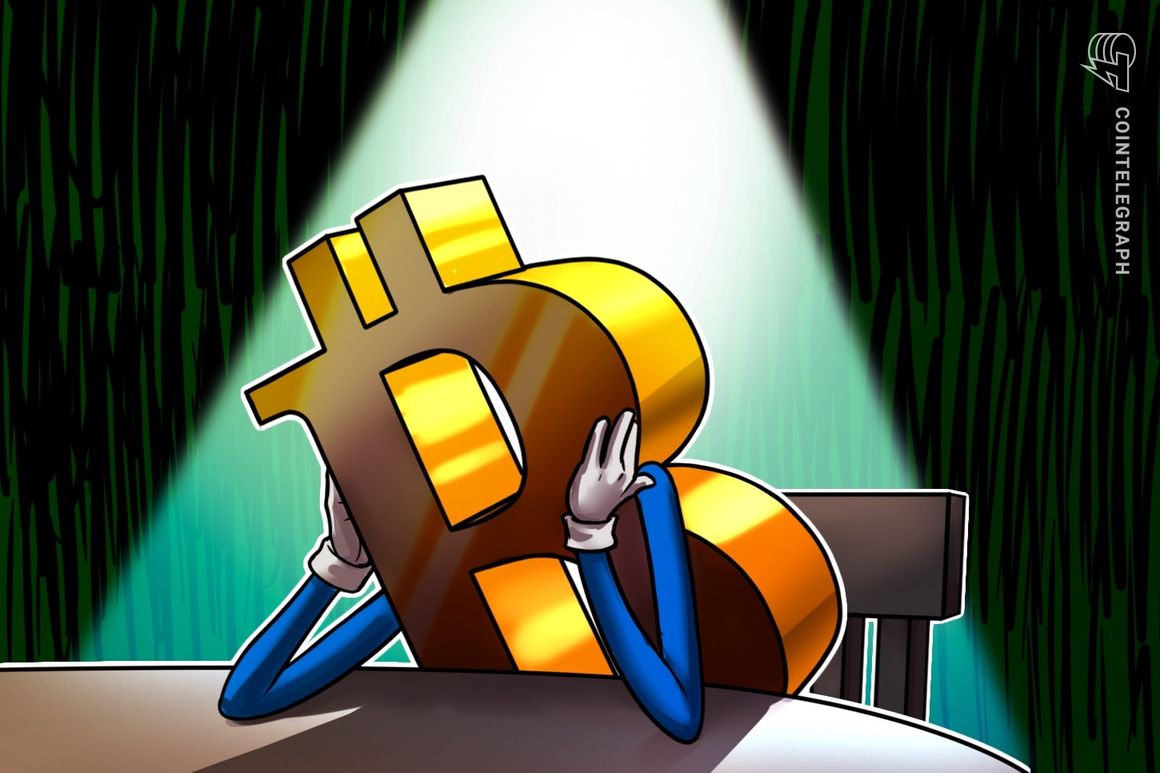 Bitcoin Speculators Feeling the Heat
Bitcoin speculators are in a state of panic as new research reveals that nearly all of them are at a loss. According to analytics firm Glassnode's latest report, 97.5% of Bitcoin's short-term holders (STHs) are experiencing unrealized losses.
Market Support Fails for Short-term Holders
The price volatility of Bitcoin in recent months has severely tested the resilience of investors, particularly those who bought BTC within the past three months. Short-term holders, who hold their coins for 155 days or less, have seen their aggregate cost basis fall below market support.
A "Non-trivial" Change in Sentiment
Glassnode's research highlighted a significant relationship between changes in unrealized profitability and the spending habits of short-term holders. This has led to what the firm describes as a "non-trivial change in sentiment." As the market sold off from $29,000 to $26,000 in mid-August, the cost basis of spending short-term holders fell below the cost basis of holders, indicating panic and negative sentiment in the near term.
Caution and Optimism Among Bitcoin Traders
This latest data aligns with the cautious outlook of many Bitcoin traders and analysts, who anticipate further price declines. However, there are also optimists who foresee a change of fortune for Bitcoin in the fourth quarter of this year. The Crypto Fear & Greed Index, a classic sentiment gauge, remains only mildly bearish at current price levels.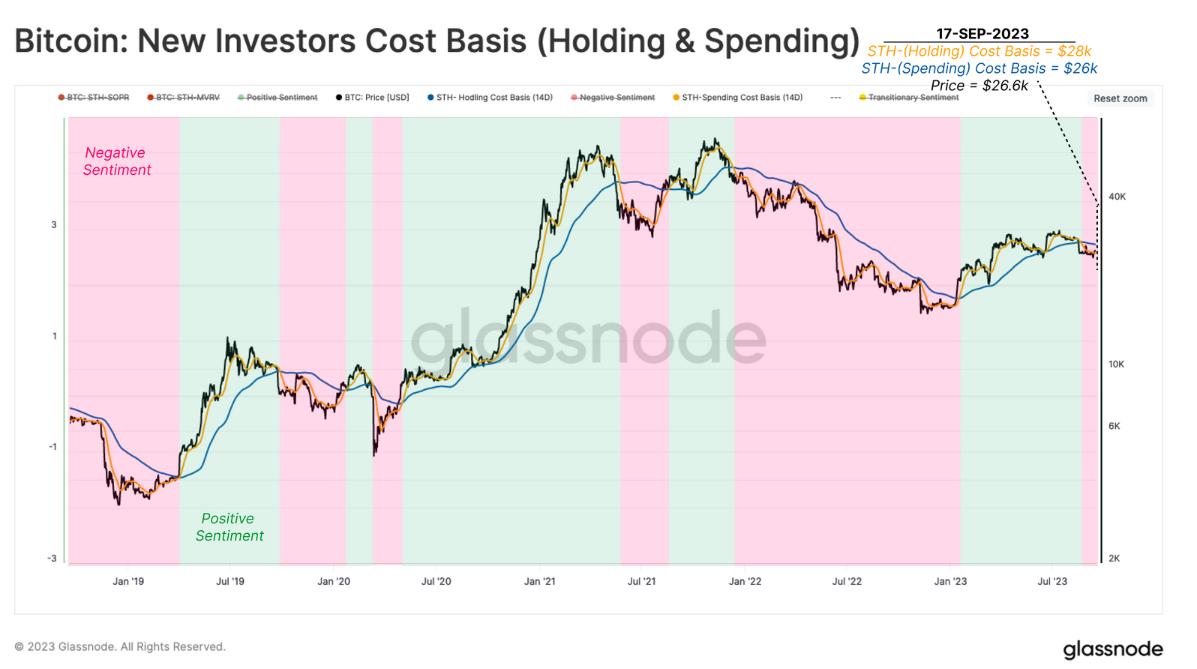 Threat of Permanent Loss Looms
For short-term holders, the fear of permanent loss is becoming all too real. Glassnode analysts have introduced a trend confidence metric that shows a negative shift in sentiment, as spenders now have a lower cost basis than the rest of the cohort. This suggests that panic is dominating this group, marking the first time since FTX collapsed.
Note: This article does not contain investment advice or recommendations. Readers should conduct their own research when making financial decisions.