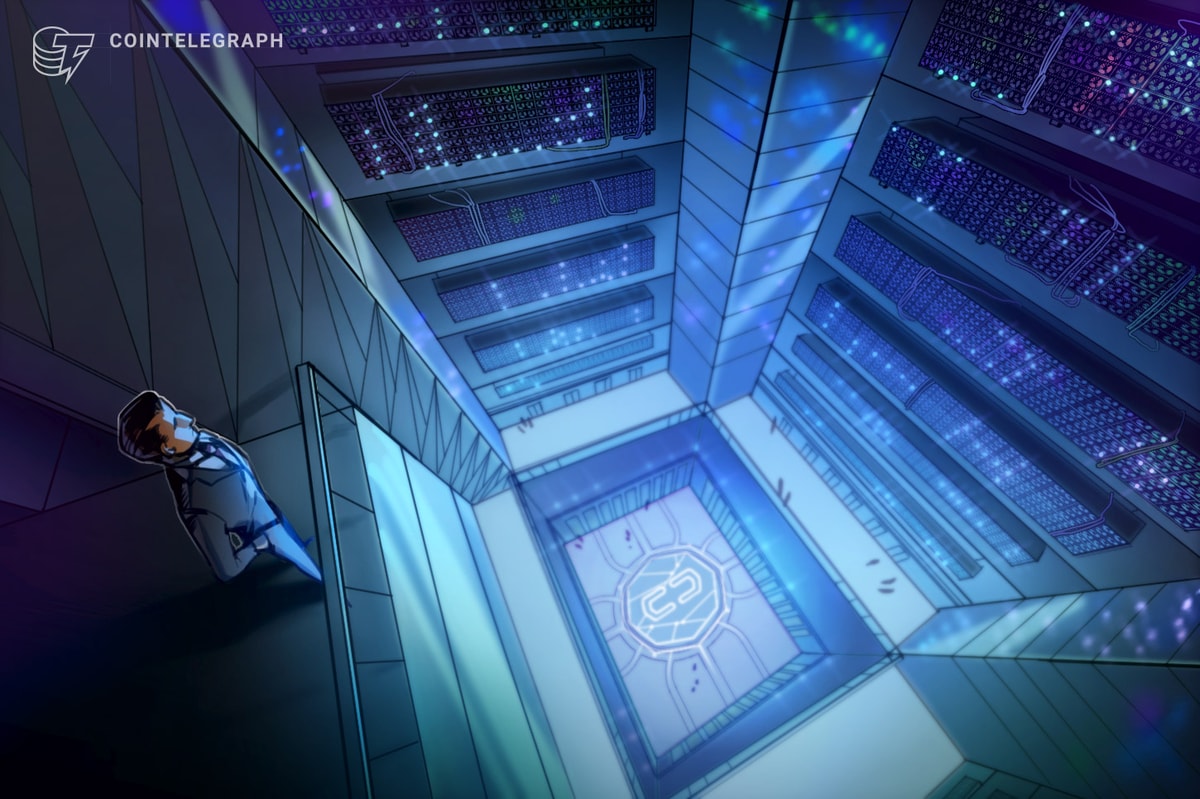 Despite a 44% decline in Bitcoin (BTC) mining profitability over the last year, some Bitcoin mining companies have continued to build and increase production, according to recent announcements.
On June 1, American Bitcoin mining firm CleanSpark announced that it had purchased 12,500 brand-new Antminer S19 XP units for $40.5 million. The deal worked out at $23 per terahash per second (TH/s) which is lower than the average market price.
Hot off the press! More miners have been purchased by $CLSK for lower than the current average market price. Approximately 12,500 Antminer S19 XP units were bought for $40.5 million - or $23 per terahash.

The units have a power-efficiency rating of 21.5 joules per terahash… pic.twitter.com/TKRxhWXlzx

— CleanSpark Inc. (@CleanSpark_Inc) June 1, 2023
The news comes as Bitcoin mining difficulty reached an all-time high of over 50 trillion on June 1, putting further pressure on miners. The network hash rate was also near its peak level at 395 EH/s on May 30.
CleanSpark's purchase agreement stipulated that 6,000 machines are scheduled to be shipped by the manufacturer in June, and the remainder will be shipped in August.
Antminer S19 XP units have a hash rate of 141 TH/s, with the combined purchase providing an additional total hash rate of 1.76 exahashes per second to its current 6.7 EH/s. Zach Bradford, CEO of CleanSpark, said:
"This purchase ensures that we are prepared to meet and potentially exceed our year-end target of 16 EH/s."
CleanSpark's mining farms are located in Georgia. According to its website, the firm has 67,700 mining machines in operation and has mined 2,395 BTC year-to-date.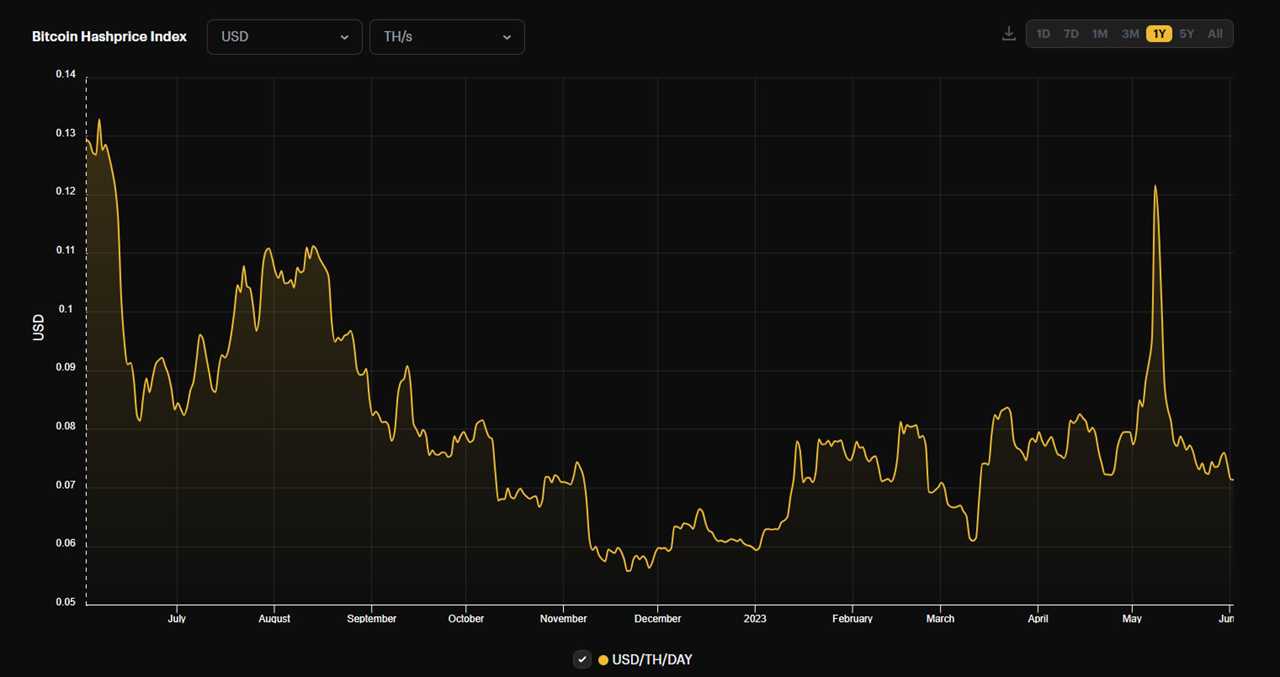 The company has continued its expansion despite declining Bitcoin mining profitability, which has declined to $0.071 per TH/s per day, down 44% over the past 12 months and 82% since the crypto market peak in late 2021, according to Hashrate Index.
In February, CleanSpark purchased and paid for 20,000 brand-new Antminer S19j Pro+ units and in April it added 45,000 S19 XP ASIC rigs to its fleet.
Related: Mining difficulty passes 50 trillion — 5 things to know in Bitcoin this week
In other recent company updates, Bitfarms announced that it had mined 459 BTC in May, increasing production by 6.5% year-on-year. "A 47% year-over-year increase in our hash rate was offset by a 65% increase in network difficulty in the same period," said Chief Mining Officer Ben Gagnon.
Cipher Mining announced a record production in May with 493 BTC mined. The increases were due to the transaction fee spike during the BRC-20 memecoin minting craze that peaked in early May.
On May 31, Compass Mining inked a deal with hosting provider Arthur Mining to open a new facility in Ohio.
Magazine: Bitcoin is on a collision course with 'Net Zero' promises
Title: Bitcoin mining firms keep building despite BTC mining profitability slump
Sourced From: cointelegraph.com/news/bitcoin-mining-firms-keep-building-despite-profitability-slump
Published Date: Fri, 02 Jun 2023 06:05:49 +0100