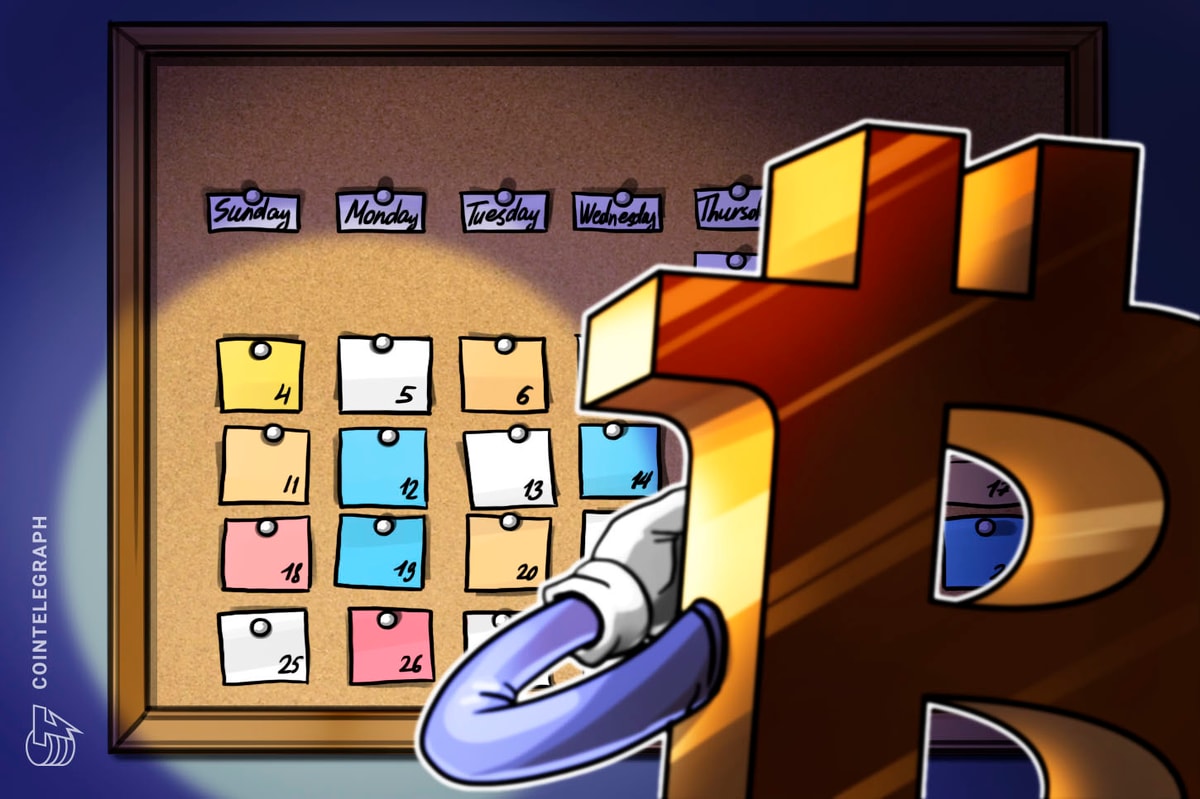 Bitcoin "consolidation" could end by July, new research predicts as optimism over a BTC price breakout returns.
In its latest market update on June 2, trading firm QCP Capital revealed a bullish bias on both Bitcoin  (BTC) and the largest altcoin, Ether (ETH).
QCP Capital: Bitcoin consolidation "played out perfectly"
Bitcoin price has been ranging between $26,000 and $31,000 since mid-March, but analysts are increasingly calling time on the sideways action.
QCP Capital is among them, predicting a change of course as soon as the end of the month.
This, it argues, is thanks to the United States debt ceiling "sideshow" vanishing, leaving Bitcoin closely mimicking its consolidation and breakout phase from 2020.
"With the passage of the Debt ceiling bill through the House and Senate that extends the ceiling until Jan 2025, we can now all move on and not have to worry about any political sideshow again until next year's US Presidential elections," it wrote.
"This means we now return to our regular programming of proper macro and crypto narratives."
For QCP, the price levels may be different, but the underlying behavior is the same in 2023 as at the start of the COVID-19 pandemic.
Back then, the Federal Reserve unleashed a giant $4 trillion worth of liquidity, buoying risk assets and ultimately sending Bitcoin to new all-time highs.
"In March 2020 we were on the verge of a massive price breakdown below 5k when the Fed unleashed the liquidity tap, resulting in an exponential price increase as we approached the halving cycle the following year," it wrote, quoting a previous edition of its "Just Crypto" newsletter series.
"Similarly in March 2023, we were about to break below 20k on BTC as a result of the banking crisis risk-off, when the Fed again unleashed the liquidity tap to drive us back above 30k, as we head into the next halving cycle next year."
Should the relationship continue to play out, the next phase is obvious: a dramatic exit of the trading range, with QCP positioning long options plays.
"This consolidation has played out perfectly so far, but we expect that we are soon coming close to the end sometime this month. As a result, we recommend positioning for an upcoming big move through long 3m and 6m strangles here, with a bias to the long call side," it added.
An accompanying chart showed the month of June as a hotspot for both BTC and ETH volatility from 2019 onward.
Betting on a BTC price breakout
As Cointelegraph reported, other signals coming from Bitcoin point to a new paradigm taking over shortly.
Related: Bitcoin wicks down to $26.5K, but trader eyes chance for 'bullish surprise'
These include an on-chain metric tracking hodler behavior, which in late May put BTC/USD in a "transition" phase away from "capitulation" and on the way to "euphoria."
Multiple market participants, meanwhile, argue that BTC price action is at a critical stage, with a decision on its trajectory now due.
BTC/USD traded at near $27,000 on June 2, data from Cointelegraph Markets Pro and TradingView showed, having ended May down 7%.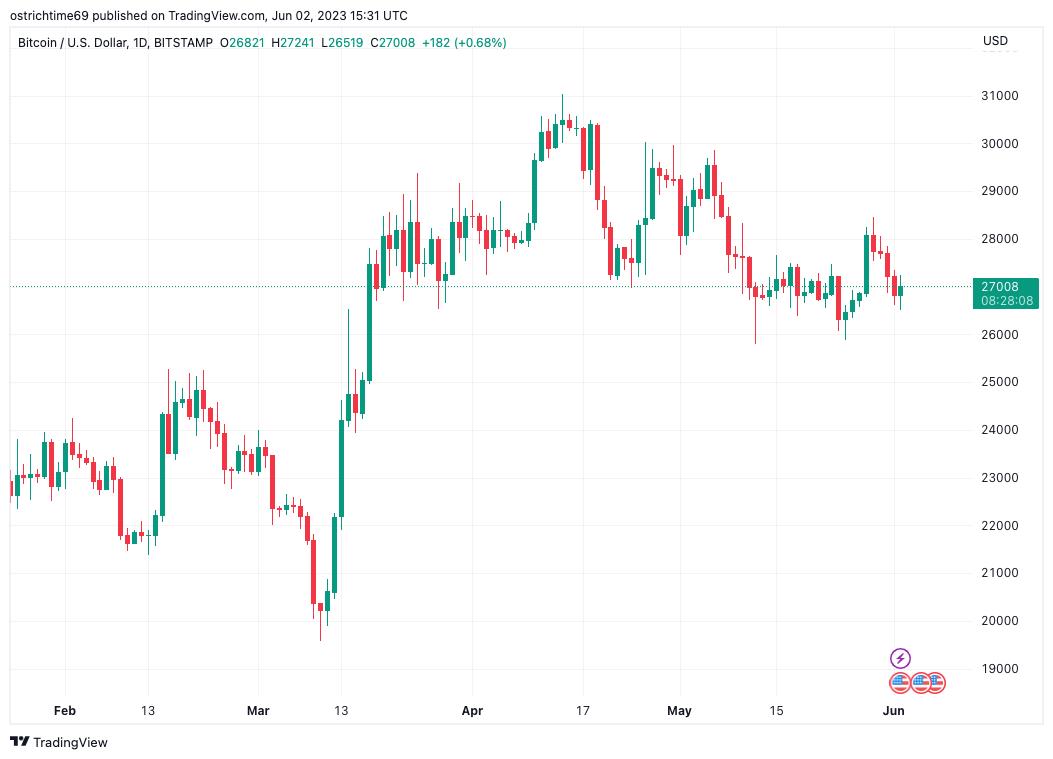 Magazine: AI Eye: 25K traders bet on ChatGPT's stock picks, AI sucks at dice throws, and more
This article does not contain investment advice or recommendations. Every investment and trading move involves risk, and readers should conduct their own research when making a decision.
Title: Bitcoin 'big move' due in July after March $30K push — latest analysis
Sourced From: cointelegraph.com/news/bitcoin-big-move-due-in-july-after-march-30k-push-latest-analysis
Published Date: Fri, 02 Jun 2023 16:43:17 +0100