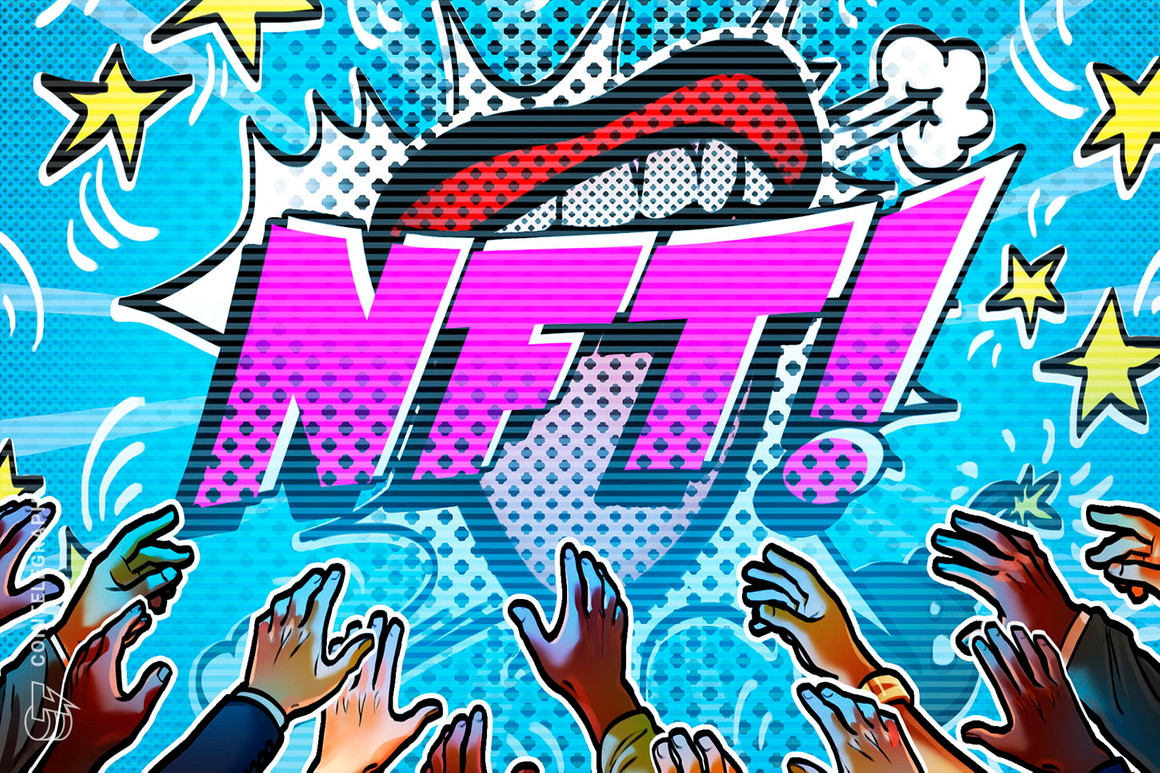 Attending and reporting from the two-day Paris Blockchain Week Summit (PBWS), Cointelegraph's managing editor, Alex Cohen sat down with Helen Hai, head of Binance's NFT platform for a candid discussion on the early inspirations for their NFT platform, as well as her vision for regulatory communication, among other topics.
Citing the methods in which the Asian economy capitalized on the growth potential within the second industrial revolution by driving job creation for the lower and middle classes, Hai stated that the internet era — typically referenced as Web2 — was a contributing factor for the widening of digital-economic disparities between various societal groups.
During the interview, Hai spoke on how this imbalance could be re-established through the usage of Web3 technologies, as well as revealing insights into the early stages of Binance's NFT marketplace, the importance of cultivating reciprocal relationships with regulators in policy making, and the emphasis required on female leadership in the Web3 ecosystem.
.@iamwill is joining @HelenHaiyu and Athena from @TheBinanceNFT for a fireside chat at Paris Blockchain Week to talk about NFTs, crypto, and how it'll shape the future of the music industry!

Watch on #Binance Live now ⬇️

— Binance (@binance) April 12, 2022
Binance launched its nonfungible token (NFT) marketplace in June last year in an attempt to capitalize on the mainstream euphoria around digital collectibles, registering 2.5 million NFTs and over 1,000 creators at the turn of 2022.
Hai revealed that that platform's initial inspiration arose from the potential for an artistic renaissance with the support of blockchain technology, speaking with pride on their optimistic values of idea creation and learn-as-you-go style deployment.
"For us, it's very much 2% strategy and 98% implementation." Stating that founder and CEO, Changpeng Zhao, known as CZ, " really empowers leaders, like myself. If I have a good idea, he says, Helen, why don't you just try it and you'll prove yourself."
"Six months down the line, we have accumulated millions of users, and have innovated the mystery box and the initial game offering (IGO) model for the gaming industry. We're still in the learning stage, but we're working with our users everyday on how we can help creators to get more connected with them."
Related: Paris Blockchain Week, April 13: Latest updates from the Cointelegraph team on the ground
Sharing her expectations for the prospect of engaging in constructive, open dialogue with regulators in the crypto and NFT space, in addition to the possible hurdles of education literacy and governmental advocacy, Hai stated that she's "very positive", but that currently "regulation is very much a one way thing", and should evolve into a "two-way communication" system.
"We need to get people in the crypto industry to find a good way to communicate everything we've done well and the things we need to improve to the regulators, and the regulators should also learn what is happening, what is actually achieving values, and how they can use regulations to protect the users."
Hai was enthused by conversations with senior banking officials in Dubai who empathized with her concerns around the stringent financial limitations of banking transactions in comparison to the crypto industry. She mentioned that the growing trend of employments from the traditional finance and governmental office to crypto could help bridge the gap of understanding and foster greater
Title: Binance's NFT head adopted this implementation model during the platform's creation
Sourced From: cointelegraph.com/news/binance-s-nft-head-adopted-this-implementation-model-during-the-platform-s-creation
Published Date: Wed, 13 Apr 2022 22:20:00 +0100