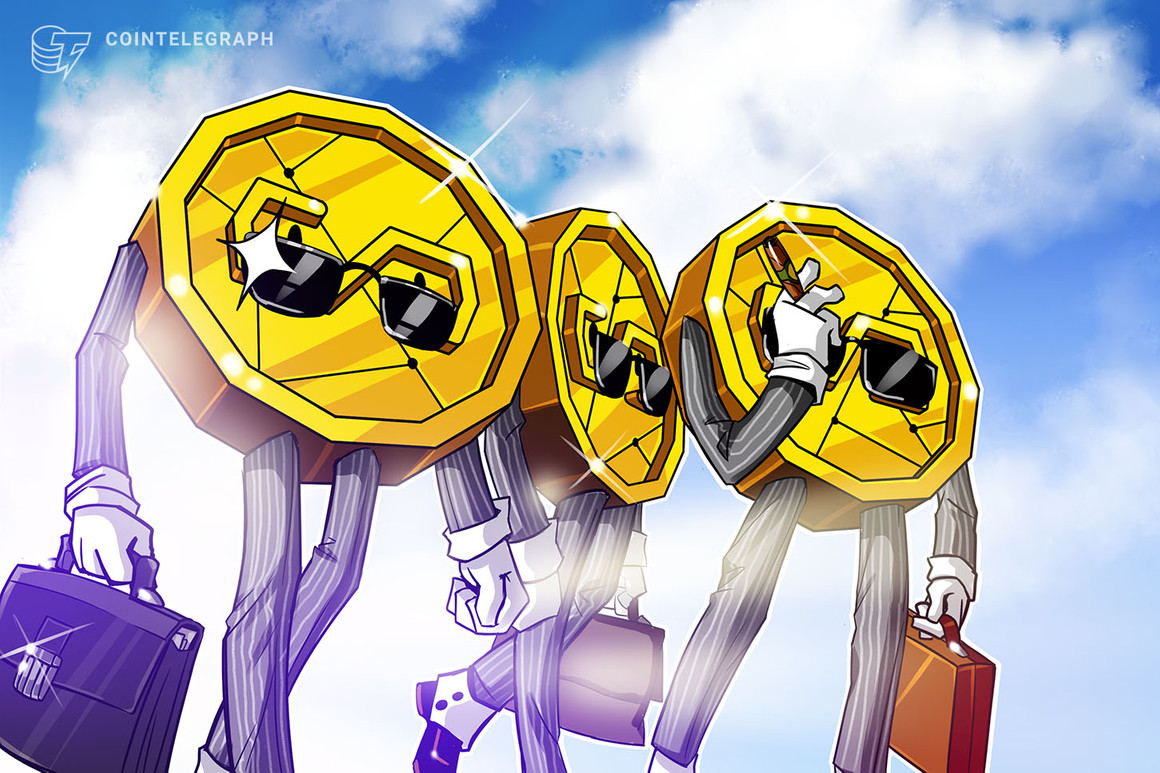 Decentralized finance (DeFi) giant Aave has unveiled plans to launch an overcollateralized stablecoin called GHO, subject to the community DAO's approval.
The announcement was made by Aave Companies — the centralized entity supporting the Aave protocol on its Twitter page on July 7, stating: 
"We have created an ARC for a new decentralized, collateral-backed stablecoin, native to the Aave ecosystem, known as GHO."
According to the governance proposal shared on Thursday, GHO would be an Ethereum-based and decentralized stablecoin pegged to the U.S. dollar (USD) that could be collateralized with multiple assets of the user's choice.
To obtain GHO, users would need to mint the stablecoin against their deposited collateral however, the list of supported collateralized assets and the collateral ratio has yet to be detailed.
As users are essentially borrowing the stablecoin against their holdings, the position will need to be overcollateralized as per any normal Aave loan.
"With community support, GHO can be launched on the Aave Protocol, allowing users to mint GHO against their supplied collaterals. GHO would be backed by a diversified set of crypto-assets chosen at the users' discretion, while borrowers continue earning interest on their underlying collateral."
The proposal notes that 100% of the interest payments accrued by GHO minters would be "directly transferred to the AaveDAO treasury; rather than the standard reserve factor collected when users borrow other assets."
Holders of the staked AAVE token (stkAAVE) would also benefit from the stablecoin's adoption, as Aave Companies has proposed that they would also be able to mint and borrow GHO at a discounted rate.
"If the community votes positively for the deployment of the protocol creating the ability for users to mint GHO, a recommended starting interest rate and discount rate will be proposed," the team stated, adding that an audit would happen over the next few weeks if all goes to plan.
Aave founder Stani Kulechov stated via Twitter that the team has a broader vision of the USD-pegged asset:
"While GHO would be secured by the assets on the Ethereum market, the main vision for GHO is to pursue organic adoption via L2s to solve real life payment opportunities across the internet and on-ground."
BREAKING: The @AaveAave team submitted ARC to launch a self-sovereign overcollateralized stablecoin GHO backed by the Aave Protocol collaterals https://t.co/YHpLmipLjl

— stani.lens (,) (@StaniKulechov) July 7, 2022
Aave is an automated DeFi protocol that enables users to lend and borrow digital assets without needing to go through or obtain approval from a centralized intermediary. The latest proposal to the DAO has coincided with Aave's native token AAVE gaining 15.04% over the past 24 hours to sit at $72.31 at the time of writing.

Related: Web3 will unite users from social media platforms, says Aave exec

According to data from DeFi Llama, Aave is the second-largest DeFi platform in terms of total value locked (TVL) at $6.76 billion. The ecosystem is based on Ethereum and also supports multiple Layer 2s including Polygon, Optimism and Arbitrum.




Title: Aave to launch overcollateralized stablecoin called GHO
Sourced From: cointelegraph.com/news/aave-to-launch-overcollateralized-stablecoin-called-gho
Published Date: Fri, 08 Jul 2022 06:38:29 +0100






Did you miss our previous article...
https://trendinginthenews.com/crypto-currency/vc-firm-konvoy-launches-new-150m-fund-eyes-blockchainbased-games-