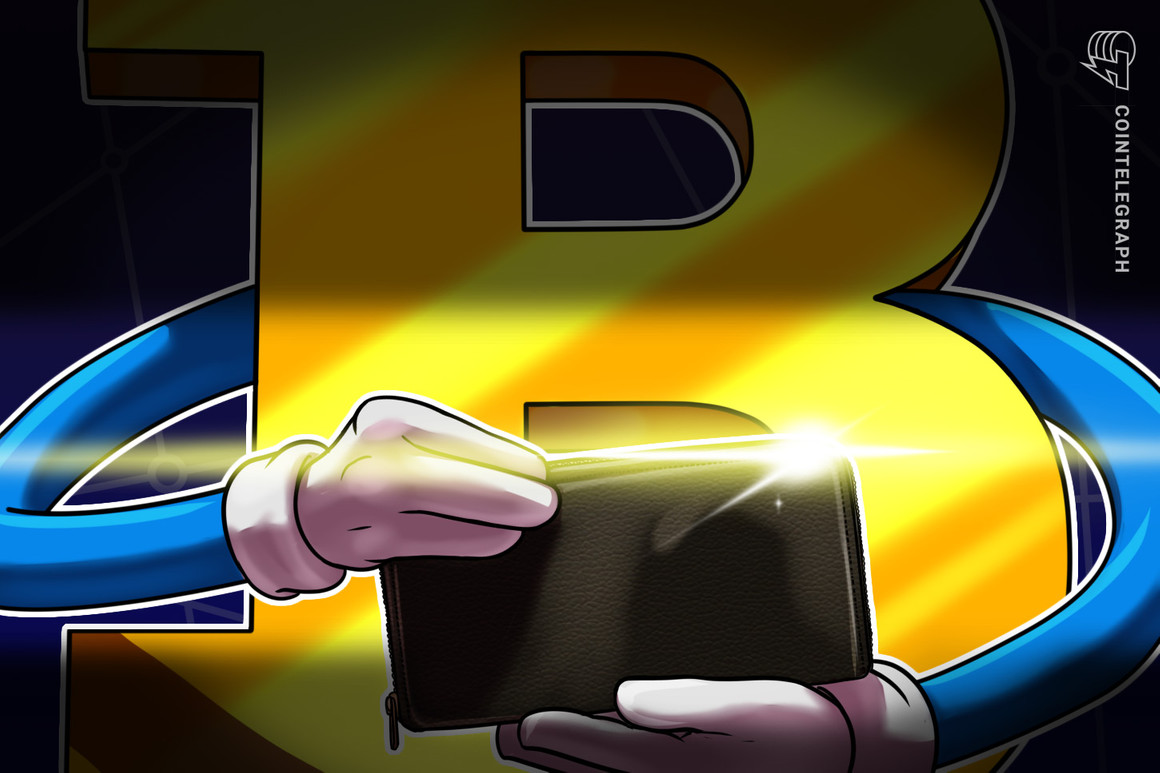 A crypto wallet belonging to the shutdown crypto exchange BTC-e has just moved 10,000 Bitcoin (BTC), currently worth over $165 million, to various exchanges, personal wallets, and other sources on Nov. 23.
A Nov. 23 Chainalysis report suggested while this withdrawal is the largest made by BTC-e since April 2018, BTC-e and WEX — an exchange which is thought to be BTC-e's successor — both sent small amounts of BTC to Russian electronic payments service Webmoney on Oct. 26 before making a test payment on Nov. 11, then transferring out a further 100 BTC on Nov. 21.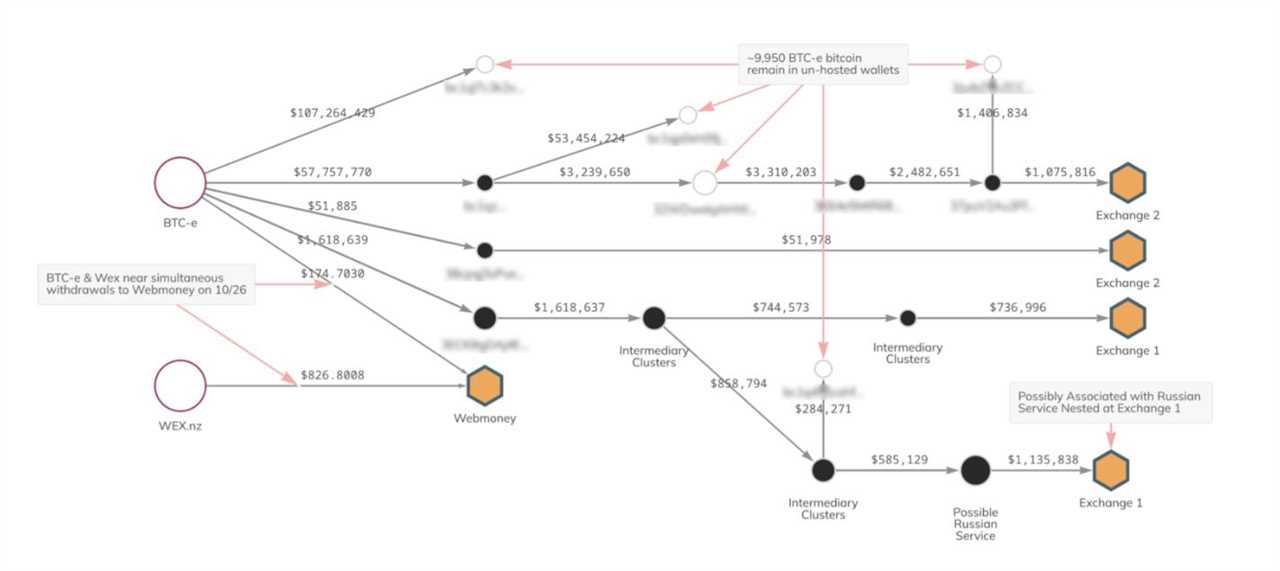 The movement of BTC belonging to BTC-e and WEX wallets. Image: Chainalysis
Of the total amount sent, 9,950 BTC is thought to still be located in personal wallets, while the rest was moved through intermediaries before ending up at four deposit addresses in two large exchanges.
Blockchain analytics firm Cryptoquant co-founder and CEO, Ki Young Ju, also verified the findings noting 0.6% of the funds were sent to exchanges and may represent sell-side liquidity.
In a Nov. 24 tweet, Young Ju shared images of the transfer highlighting the BTC had been in the wallet for over seven years.
7-year-old 10,000 $BTC moved today.

No surprise, it's from criminals, like most of the old Bitcoins. It's the BTC-e exchange wallet related to the 2014 Mt. Gox hack.

They sent 65 BTC to @hitbtc a few hours ago, so it's not a gov auction or something.https://t.co/6LnCxFAJfX https://t.co/YdPrvJafxY pic.twitter.com/Sp2higUqbq

— Ki Young Ju (@ki_young_ju) November 24, 2022
Young Ju also mentioned that 65 BTC had been transferred to the crypto exchange HitBTC and called on them to suspend the account for suspicious activity.

Related: Crypto has survived worse than the fall of FTX: Chainalysis

Mt. Gox was a Tokyo-based cryptocurrency exchange that once accounted for more than 70% of Bitcoin transactions. In 2014, the exchange was hacked with thousands of Bitcoin stolen, the exchange filed for bankruptcy shortly after. 

BTC-e, which had its servers located in the United States, had its website shut down and funds seized by the Federal Bureau of Investigation (FBI) in 2017 after allegations that it was involved in money laundering, including crypto stolen during the Mt. Gox exchange hack.

According to Chainalysis, at the time of its shutdown BTC-e still held "a substantial amount of Bitcoin," and in April 2018 moved over 30,000 BTC out of its service wallet.

While the owners of BTC-e attempted to remain anonymous, Alexander Vinnik is thought to be the main operator and has been embroiled in legal battles for the last five years as a result.

A WizSecurity report released in 2017 alleged that BTC-e and Vinnik were directly involved in the theft of Mt. Gox Bitcoin and user funds, with the latter being forced to suspend trading and close its website after the losses.




Title: 10,000 BTC moves off crypto wallet linked to Mt. Gox hack
Sourced From: cointelegraph.com/news/10-000-btc-moves-off-crypto-wallet-linked-to-mt-gox-hack
Published Date: Thu, 24 Nov 2022 05:54:27 +0000







Did you miss our previous article...
https://trendinginthenews.com/crypto-currency/casper-association-launches-25m-grant-to-support-developers-on-its-blockchain-