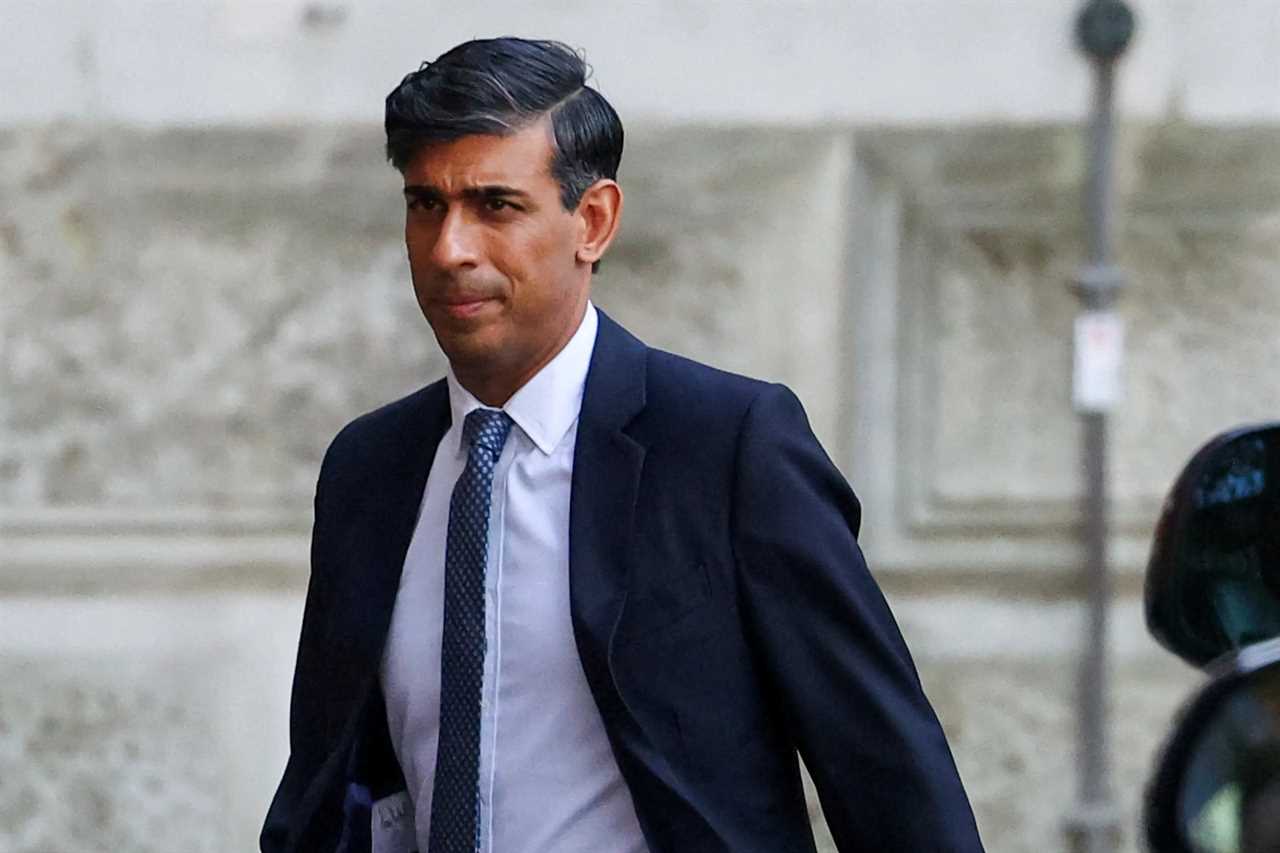 Immigration Plans in Tatters
Rishi Sunak's entire government is on the line following a Supreme Court ruling that shredded his immigration plans. Leading right-wingers are now questioning the Prime Minister's response, calling it a "confidence issue" and an "existential threat" to the future of the Conservative Party.
"Plan B" Announced
The Prime Minister will address the nation, insisting that he has a "Plan B" to address the situation. However, calls are pouring in for emergency legislation to tear up the Human Rights Act.
Votes of No Confidence Looming
A former Cabinet Minister has stated that a confidence vote in Sunak's leadership is now "very plausible". Tory MP Andrea Jenkyns revealed that she knows of six MPs who have already submitted letters of no confidence, with potentially more to come.
Urgent Meeting of Leading Tories
Following the Supreme Court's verdict, a hastily arranged meeting was held by leading members of the right-wing faction of the party. Prominent Tories, including Sir Iain Duncan Smith and Lord Frost, gathered to discuss the implications of the deportation plan ruling.
Existential Threat to Party
Tory MP Danny Kruger, part of the New Conservatives group, warned that the Supreme Court judgement could spell the end of the party. He called for immediate legislative action to override the European Convention on Human Rights and to consider the UK's involvement in other treaties.
Time to Step Up
According to Kruger, the government must "step up" and respond to the situation in the most robust way possible. Failure to do so would erode public trust in the party. He emphasized the need to fulfill promises made to the British people regarding border control and stopping illegal immigration.
Future of Sunak's Leadership
Former Cabinet Minister Sir Simon Clarke stated that the response from Number 10 could determine Sunak's future as a leader. He demanded emergency legislation to override the Human Rights Act, warning that anything less would risk the collapse of Sunak's administration.