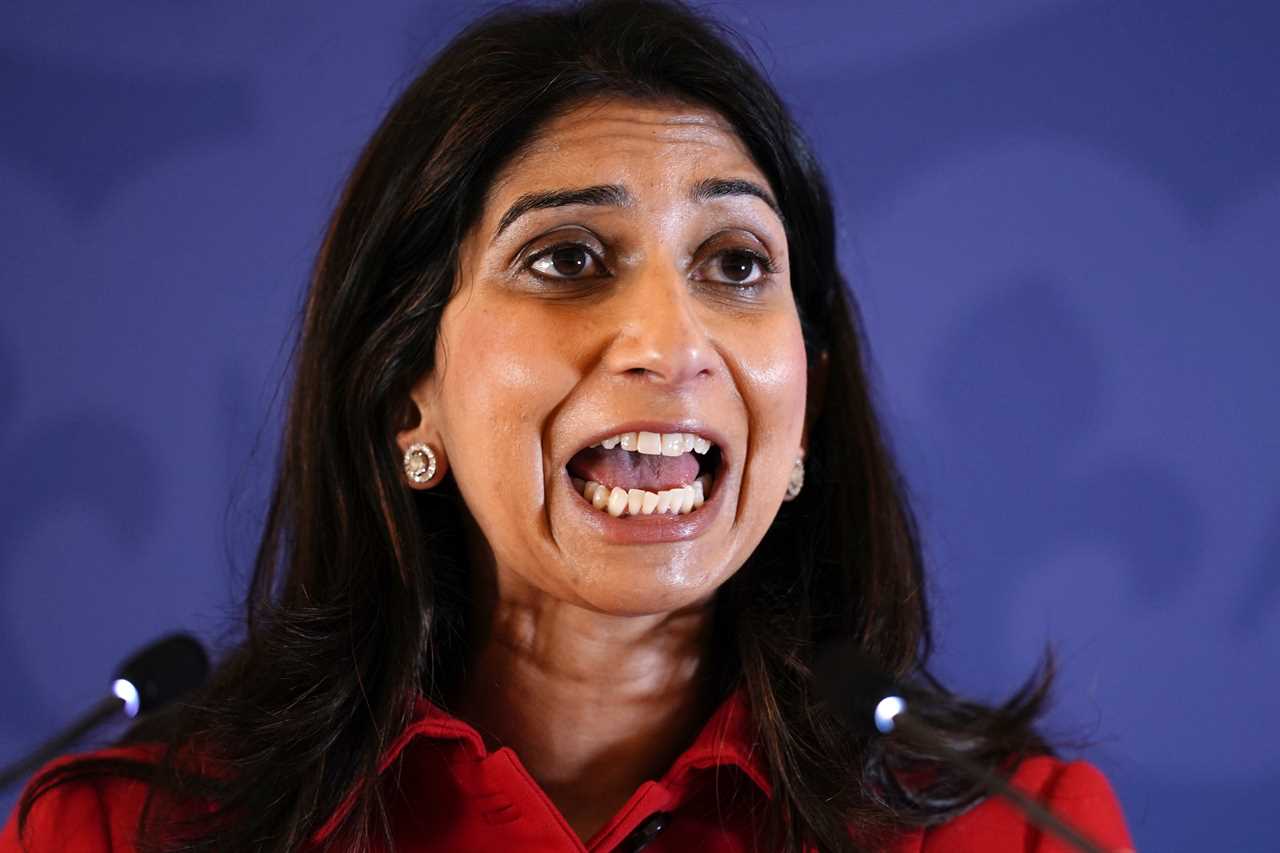 Home Secretary urges global overhaul of human rights laws
Suella Braverman has questioned whether international human rights laws are "fit for purpose" and should be overhauled to crack down on the illegal migration crisis. Braverman, the Home Secretary, will issue a rallying cry for the world to follow Britain's "blueprint" and come up with their own versions of the Rwanda plan to meet the challenge. In some of her hardest hitting words yet, she will warn that countries who fail "risk losing their democratic legitimacy".
Ministers consider "plan B" if Supreme Court blocks Rwanda flight
As Trending In The News understands, ministers are currently "war gaming" a "plan B" in case the Supreme Court blocks the Rwanda flight once again. Tory MPs are demanding that Britain quits the European Convention on Human Rights (ECHR) if meddling judges thwart the plan. Former Cabinet minister Simon Clarke stated that the Supreme Court's decision on Rwanda flights is the "acid test" for the Prime Minister, and if the plan is frustrated, the UK must withdraw from the ECHR.
Home Secretary calls for stronger borders worldwide
Speaking ahead of her major speech in Washington on Tuesday, Braverman threw down the gauntlet for the world to get tough on borders. She emphasized that illegal migration and the unprecedented mass movement of people is placing unsustainable pressures on America, the UK, and Europe. Braverman questioned whether the international conventions and legal frameworks, designed over half a century ago, are suitable in this age of jet travel and smartphones. She stressed that failure to meet these challenges could lead to political institutions losing their democratic legitimacy.
Thousands of migrants continue to cross the English Channel
Despite Rishi Sunak's promise to stop the boats, nearly 24,000 people have been detected crossing the English Channel this year. This highlights the urgency of addressing the illegal migration crisis and finding effective solutions.