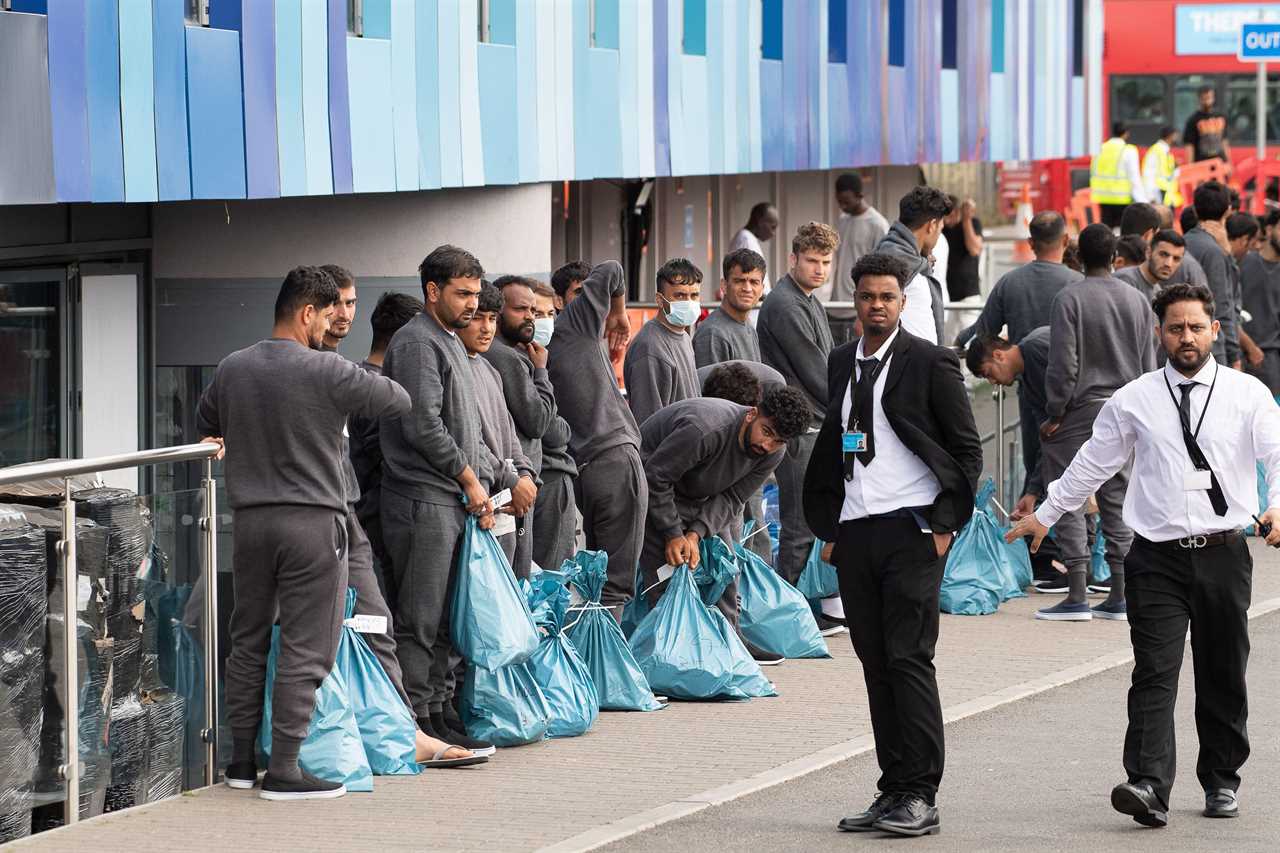 Record Costs
The cost of housing illegal migrants in hotels has skyrocketed to an eye-watering £8 million per day, according to the Home Office. The total cost of Britain's asylum and accommodation system now exceeds £3 billion.
Bonuses Amid Soaring Costs
Despite these soaring costs and the surge in illegal migration, top Home Office officials were awarded generous bonuses. Emma Churchill, the Home Office Director General for Migration and Borders, received a bonus of between £15,000 and £20,000 on top of her £135,000 salary. Interim Director General of Border Force, Phil Douglas, received a lump sum of up to £5,000 for good performance, in addition to his £115,000 paycheck.
The Small Print
These revelations were buried in the small print of the Home Office's annual report and accounts for 2022/23. The report emphasizes the need to address the unsustainable pressure on the asylum system and accommodation services, stating that the new Illegal Migration Act will allow for the detention and swift removal of anyone arriving illegally. However, the report also acknowledges that legislative changes take time and that more action is needed in the meantime.
Tackling the Costs
The Home Office recognizes the need to address the unacceptable costs of housing migrants in hotels. The report states that these costs, which amount to around £8 million a day, must be reduced. The government's aim is to discourage illegal migration, ensuring that people understand they cannot bypass the proper processes by arriving illegally in the country.

While the government works on long-term solutions, the focus is on taking immediate action to alleviate the financial burden on taxpayers. The Home Office is committed to finding a comprehensive solution to the issue, but acknowledges that there is no quick fix.


Did you miss our previous article...
https://trendinginthenews.com/uk-politics/new-list-of-schools-hit-by-raac-concrete-crisis-revealed-is-your-child-affected