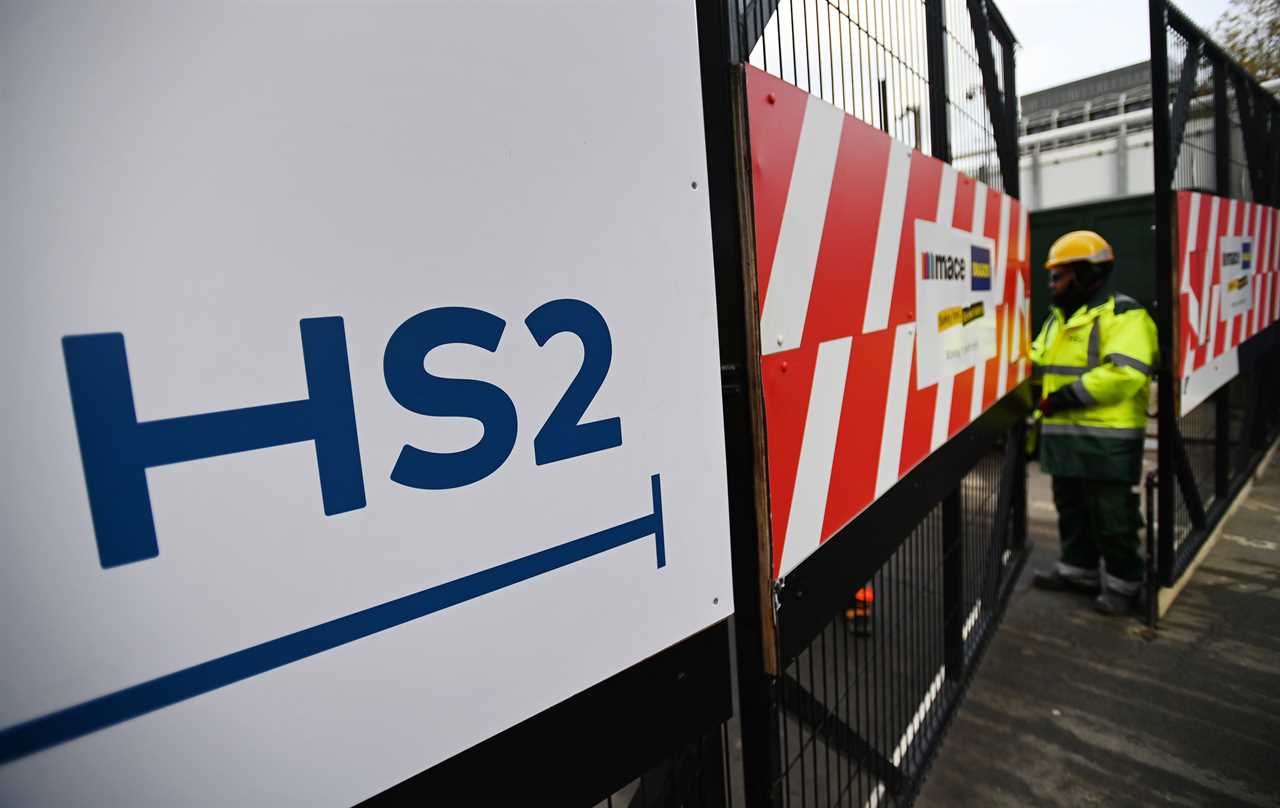 Chaos continues
The beleaguered HS2 train project faces fresh uncertainty today as Downing Street suggests that the Manchester leg of the line may be abandoned. Rishi Sunak and Jeremy Hunt are reportedly discussing cutting back on the high-speed trains, as leaked documents reveal that parts of the project are being considered for cancellation in order to save money. Originally planned to connect London Euston with Birmingham, Crewe, Manchester, and Sheffield, the Leeds leg has already been dropped. The government could make an announcement about the future of the project in the upcoming Autumn Statement.
Commitment questioned
While No10 sources have insisted that no decisions have been made, the Prime Minister's spokesperson refused to guarantee that the trains would run to the North of England as planned. Speaking about the speculation surrounding a potential Manchester leg cancellation, the spokesperson said, "We are committed to HS2, to the project. I can't comment on the speculation that's a result of a photograph. We are, as you know, looking at the rephasing of the work in the best interests of passengers and taxpayers."
Costs and delays
The HS2 project has faced a multitude of setbacks, with spiraling costs and delays causing frustration among investors and businesses. Earlier this year, it was revealed that the opening date had been pushed back to 2033, costing more than £70 billion. Now, the London Euston hub is also at risk. The potential scrapping of the Manchester leg would be seen as another blow to the government's promise to level up the North of England. Services were not originally scheduled to extend to Manchester until the 2040s.
Business community concerns
The news of possible further cutbacks has sparked criticism from the business community, with concerns raised about the government's relationship with both Northern-based businesses and inward investors. Henri Murison, Chief Executive of the Northern Powerhouse Partnership, warned that any decision to curtail the project would "do serious damage" and highlighted the importance of infrastructure delivery in raising long-term productivity and maintaining the country's global reputation. Murison also called on the government to follow the lead of the shadow Chancellor and differentiate between day-to-day spending and capital spending to support long-term economic growth.