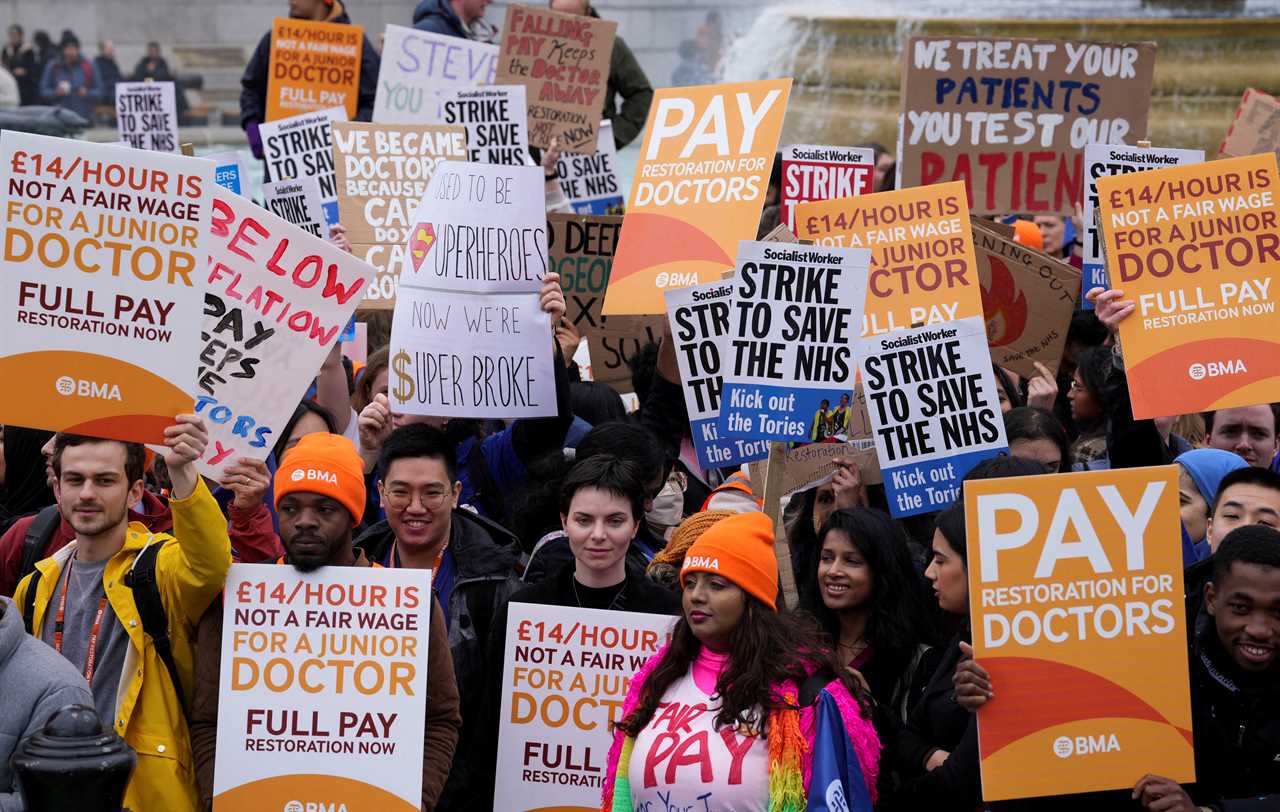 Government plans have been unveiled which could require doctors and nurses to work during strikes in order to maintain a minimum level of service for patients. The new legal powers aim to provide a "safety net" for patients in need of emergency and urgent care during periods of industrial action. This comes as junior doctors and consultants prepare to coordinate walkouts, leading to thousands of cancelled appointments and operations.
New powers to guarantee minimum service levels
A consultation earlier this year explored the possibility of introducing a minimum service across all ambulance services. Other sectors of the UK economy, such as fire and rescue services, education, transport, and border security, are already subject to existing strike laws. Health Secretary Steve Barclay emphasized the importance of ensuring vital health services are available to the public when needed, particularly in the face of ongoing strike action.
Protecting patient safety and ensuring staff availability
Steve Barclay also highlighted recent pay increases for doctors and consultants. This year, doctors who began their hospital training have received a 10.3% pay rise, while the average junior doctor received an 8.8% increase. Additionally, consultants have seen a 6% pay rise, along with significant pension reforms. Despite these measures, the government remains committed to taking further steps to protect patient safety and ensure the health service has an adequate number of staff to operate effectively.


Did you miss our previous article...
https://trendinginthenews.com/uk-politics/liz-truss-slams-bbc-for-coverage-of-bank-of-england-blames-finance-chiefs-for-mortgage-costs