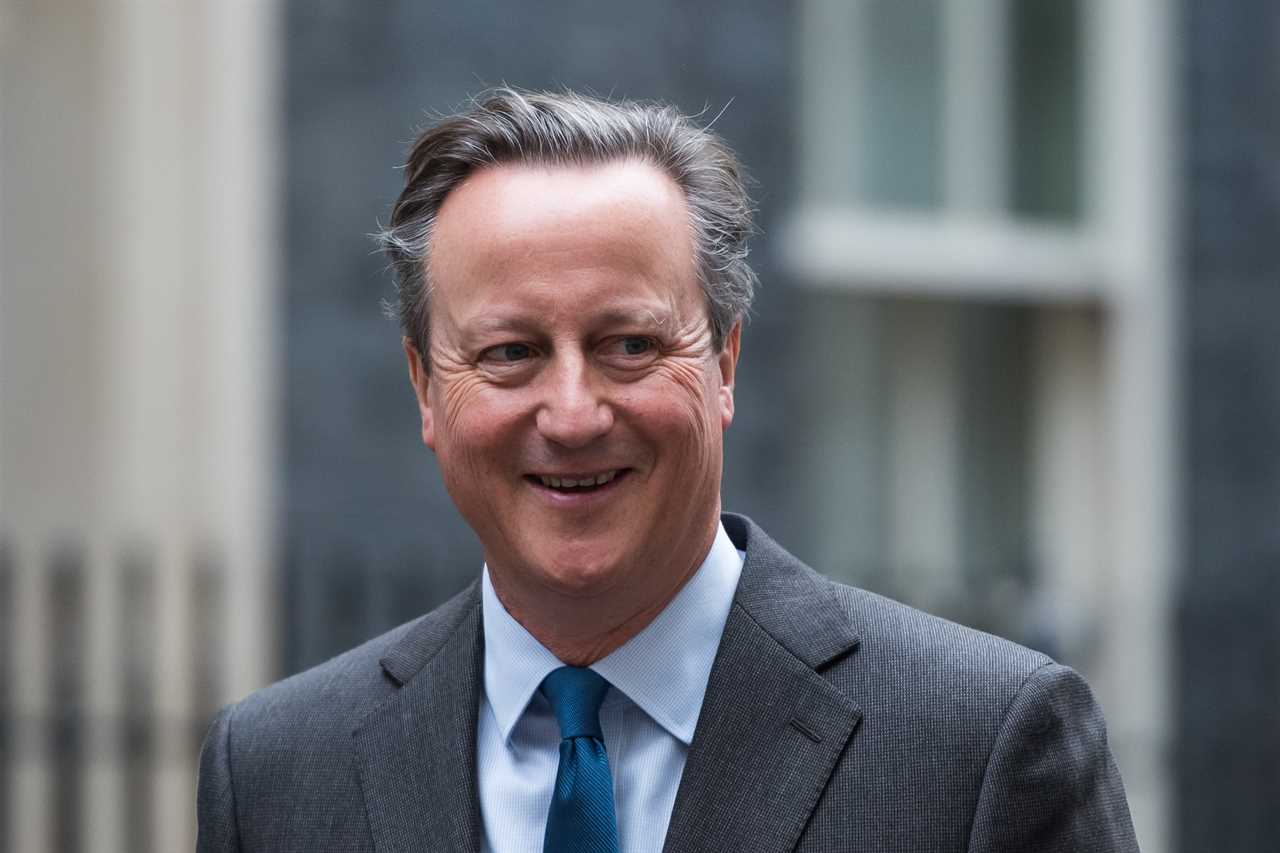 Former Prime Minister Addresses Conservative MPs
David Cameron has vowed to take a tough stance against European judges if they attempt to obstruct the plan to resume flights to Rwanda. Speaking to anxious Conservative MPs, Cameron emphasized the importance of moving forward with Rishi Sunak's emergency legislation and new treaty, while also being prepared to challenge the European Court of Human Rights in Strasbourg if necessary.
Disagreement with George Osborne
Cameron also distanced himself from his close friend and former Chancellor George Osborne, who suggested that Cameron was lenient on the issue. Cameron insisted that Osborne did not fully understand his views on the subject.
Cameron's Experience with European Court of Human Rights
During the meeting with Conservative MPs, Cameron highlighted his personal experience with the European Court of Human Rights and expressed his understanding of the challenges it poses. He referenced his battle to strip prisoners of voting rights, an action that went against ECHR regulations but which Cameron continued to defy during his time as Prime Minister.
Calls for Stronger Action on Human Rights Laws in Migration Policy
Several Tory MPs, including former Home Secretary Suella Braverman, are advocating for Rishi Sunak to go further by disapplying all ECHR or Human Rights Act laws in migration policy. Immigration Minister Robert Jenrick is also reportedly pushing this idea privately, although he has faced opposition from Cabinet colleagues.
Supreme Court Ruling and Government Response
Last week, the Supreme Court rejected the Rwanda plan due to violations of international treaties and domestic law. In an attempt to salvage the policy, which has already cost £140 million, the Prime Minister announced new legislation to designate Rwanda as a "safe" country, allowing domestic courts to dismiss appeals. A draft of the proposed Removal to Rwanda Bill, seen in the hands of Government lawyer Lord Pannick, indicated the potential disapplication of parts of the Human Rights Act.
Cameron's Address Receives Praise
Conservative MPs responded positively to Cameron's address, with Sir Oliver Heald describing it as "vintage" and Robert Halfon calling it "classic."


Did you miss our previous article...
https://trendinginthenews.com/uk-politics/falkland-islands-to-remain-british-despite-new-argentine-presidents-threats-says-downing-street