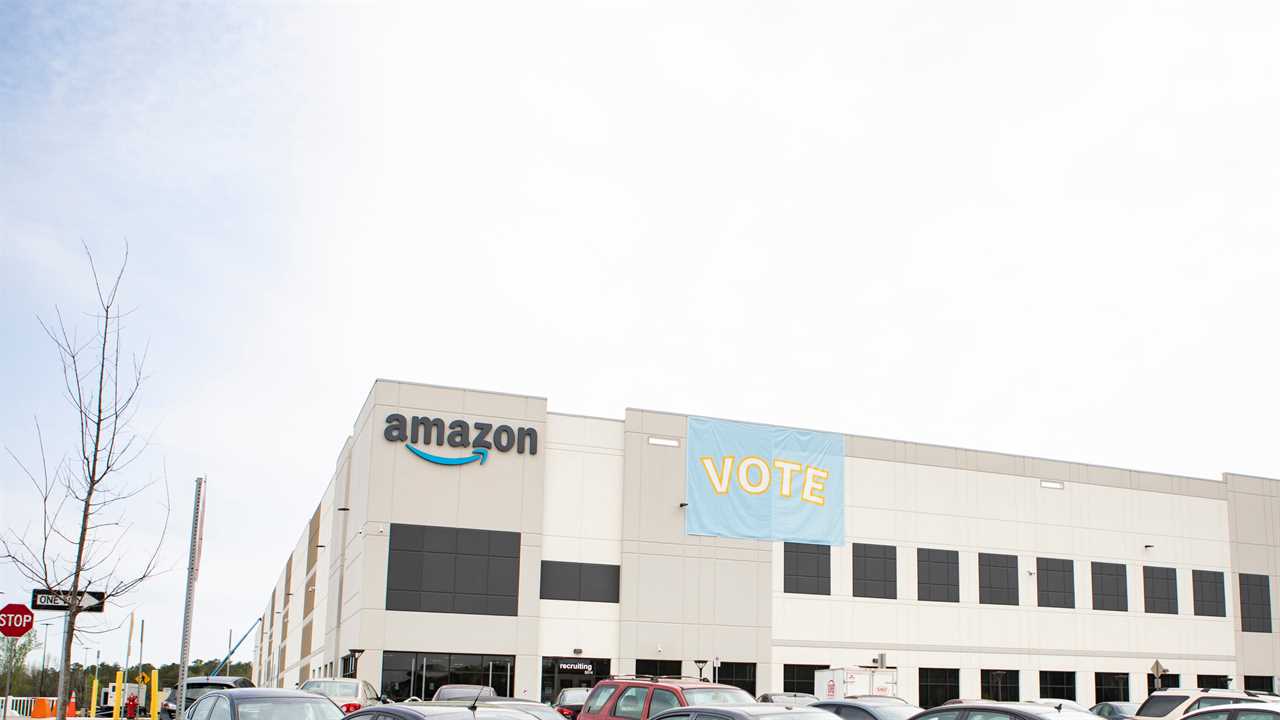 Amazon and the union seeking to represent workers at the company's Alabama fulfillment center both filed objections to conduct in the election there, according to documents filed with the National Labor Relations Board late on Thursday.
The union argued that the objections "both separately and cumulatively constitute grounds to set the election aside," but Amazon stopped short of calling for the results to be tossed.
The union trailed slightly in the initial tally of the votes announced on March 31. In that count, 993 workers voted against being represented by the Retail, Wholesale and Department Store Union, and 875 voted in favor of it. But more than 400 ballots have yet to be counted because they were challenged by either party. Those challenged ballots, which are sufficient to potentially affect the outcome, are set to be resolved at a labor board hearing in the coming weeks.
The election this year was a do-over that the labor board had ordered, after siding with the union's claims that Amazon illegally interfered with an election at the facility last year.
In its recent filing, the union enumerated 21 objections, including intimidation, retaliation and unlawful surveillance of workers.
"The company violated the law in the first election, and did so again in this re-run election, without any doubt," Stuart Appelbaum, president of the union, said in a statement.
Amazon detailed eight objections, including several related to misrepresentation or improper conduct when the union visited employees at home. One objection was against the labor board itself, for deciding to hold a mail-in election instead of holding one in person, which Amazon said depressed turnout.
"We've said from the beginning that we want our employees' voices to be heard, and we hope the N.L.R.B. counts every valid vote," Kelly Nantel, an Amazon spokeswoman, said in a statement.
Separately, the labor agency granted Amazon a two-week extension to file objections to a union election in Staten Island, where a final count of ballots last Friday found workers voted for a union by more than 10 percentage points. The objections are due April 22.