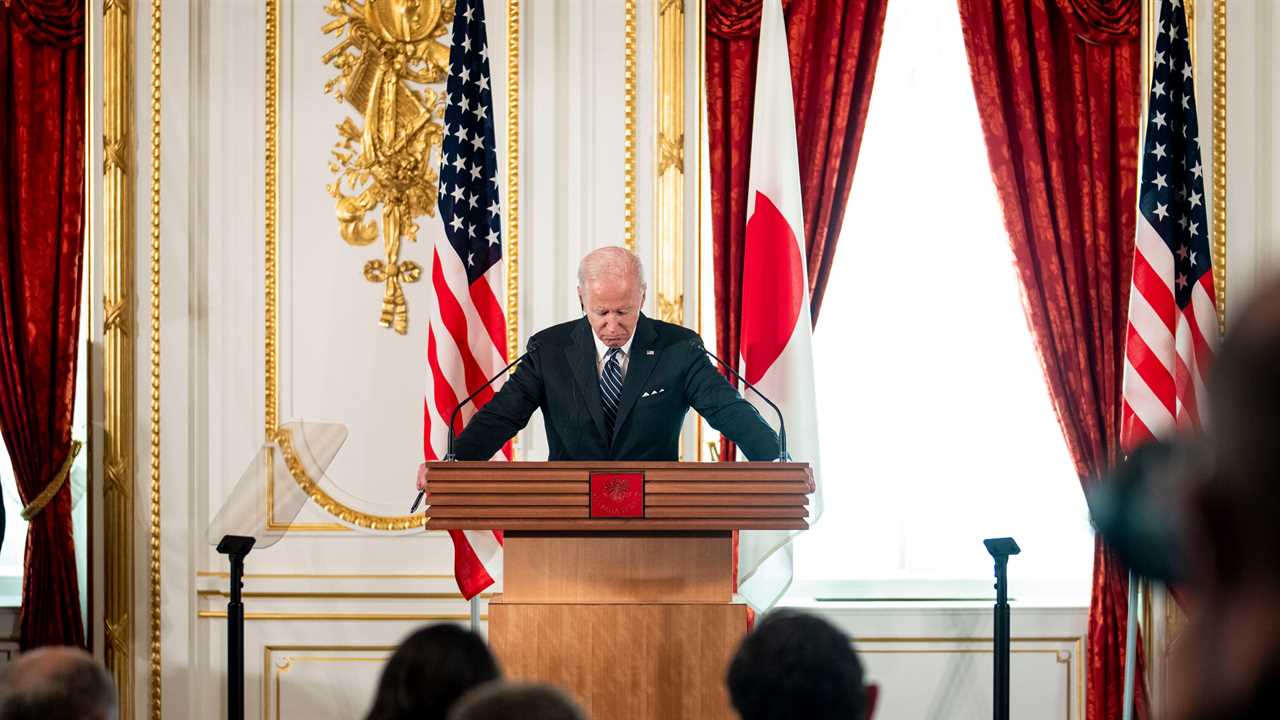 TOKYO — President Biden indicated on Monday that he would use military force to defend Taiwan if it were ever attacked by China, dispensing with the "strategic ambiguity" traditionally favored by American presidents in outlining what the United States would do in such a volatile scenario.
At a news conference with Prime Minister Fumio Kishida of Japan during a visit to Tokyo, Mr. Biden suggested that he would be willing to go further on behalf of Taiwan than he has in helping Ukraine fend off Russian invaders.
"You didn't want to get involved in the Ukraine conflict militarily for obvious reasons," a reporter said to Mr. Biden. "Are you willing to get involved militarily to defend Taiwan if it comes to that?"
"Yes," Mr. Biden answered flatly.
"You are?" the reporter followed up.
"That's the commitment we made," he said.
The president's declaration, offered without caveat or clarification, surprised some members of his own administration watching in the room, who did not expect him to offer such unvarnished resolve. The United States historically has warned China against using force against Taiwan while generally remaining vague about how far it would go to aid the island in such a circumstance.
Mr. Biden ignored that practice once before in his presidency, stating in similar terms last October that the United States would protect Taiwan. "Yes, we have a commitment to do that," he said at a town hall-style meeting at the time. That set off a frantic scramble by the White House to walk back his remark by insisting that he was not changing longstanding policy.
Zolan Kanno-Youngs reported from Tokyo, and Peter Baker from Seoul.