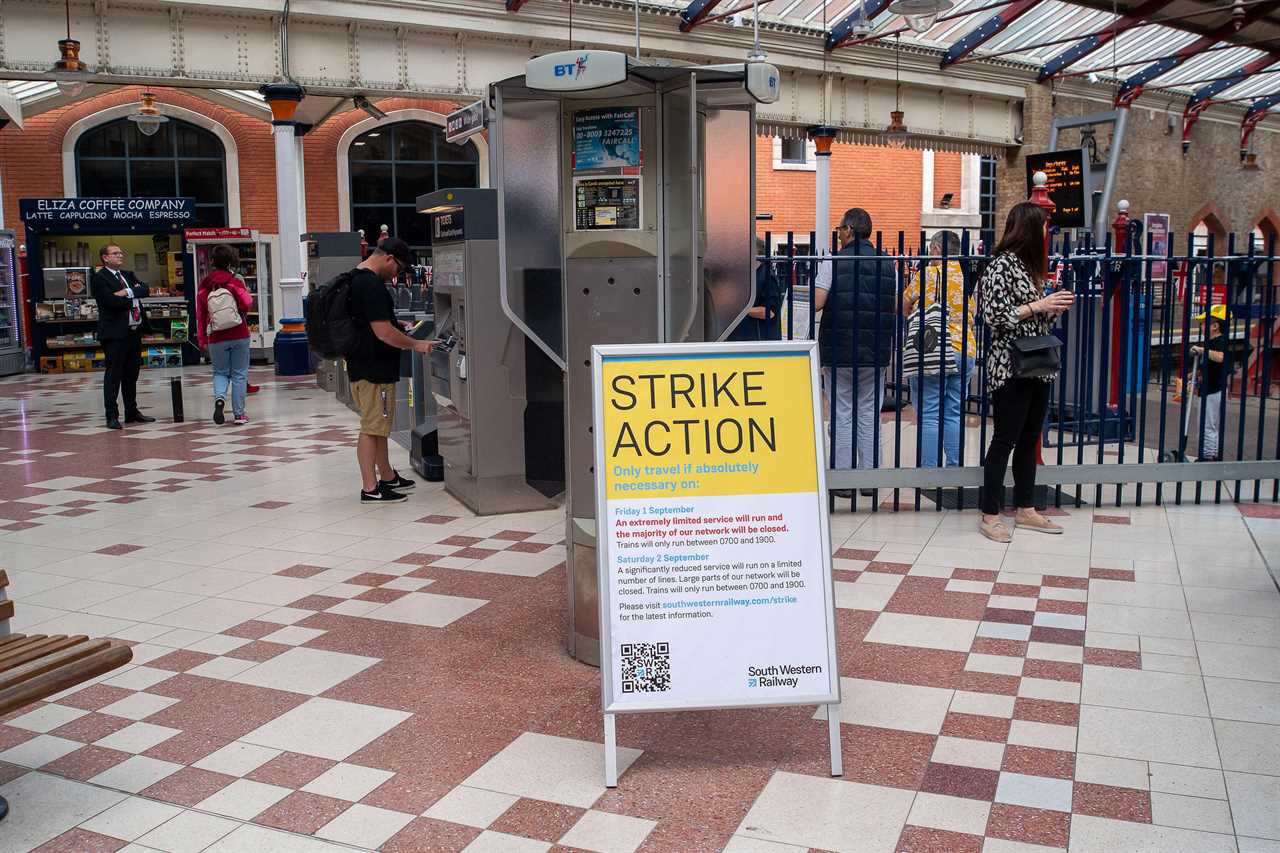 Union members set for walkouts
Train drivers will go on strike on September 30 and October 4, union chiefs confirmed today. Members of the Aslef union will walk out on these dates, causing travel chaos for thousands of commuters.
Multiple rail operators affected
The strikes will impact 16 rail operators, including LNER, Avanti West Coast, and TransPennine Express. This means that a significant number of train services will be disrupted, leading to potential travel disruptions and delays for passengers.
Timing clashes with Tory Party conference
The timing of the strikes, coinciding with the start and end of the Tory Party conference, adds to the potential chaos. Thousands of delegates, including MPs and ministers, will be traveling to Manchester for the conference, exacerbating the disruption caused by the strikes.
A major dispute over pay and conditions
The strikes are a result of a major dispute between union bosses and ministers over pay and conditions. Train drivers have not received a pay rise for four years, despite the rising costs of living expenses. This has led to mounting frustration among the workers, pushing them to take industrial action.
Backdrop of chaos on the railways
The strikes will create a backdrop of chaos on the railways, overshadowing the Tory Party conference. This could potentially impact the conference itself and the plans of Chancellor Rishi Sunak to pitch his vision for the upcoming election.
While the Aslef union regrets the need to take this action, they believe they have been left with no choice by the government and employers. The union argues that train drivers deserve a pay rise to keep up with the ever-increasing cost of living.