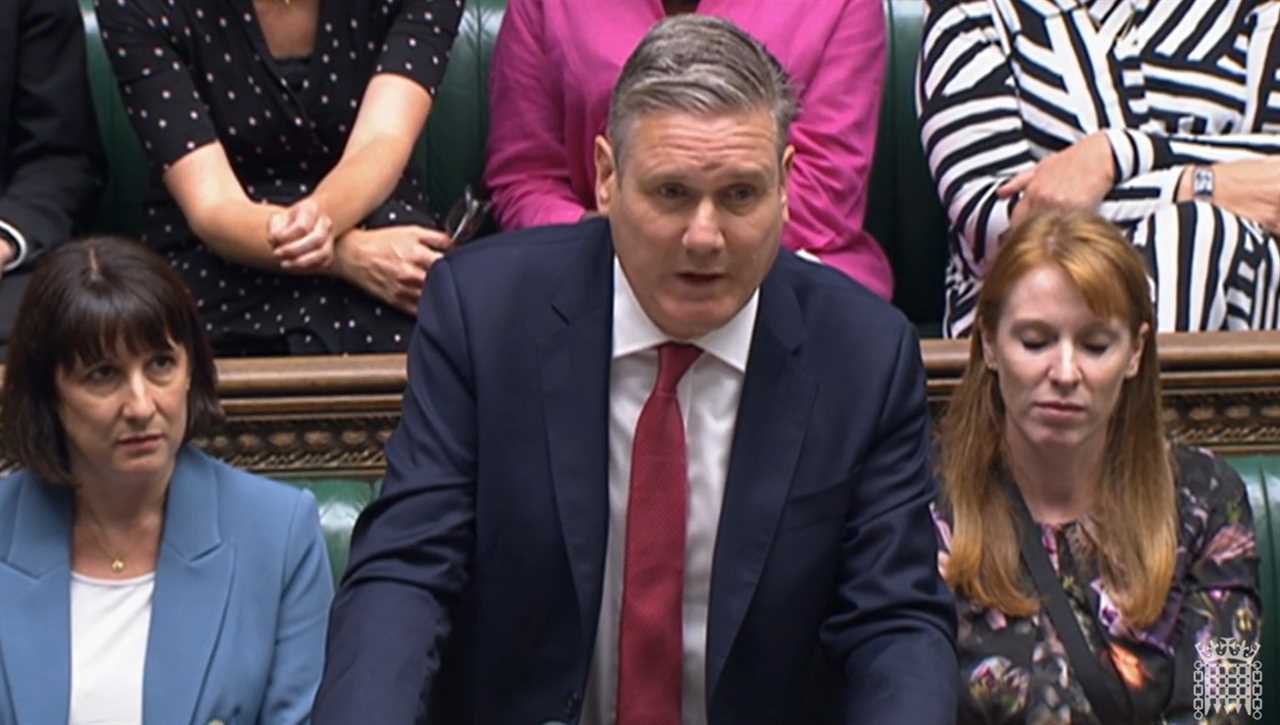 The Labour boss aims for tax relief for working people, but fails to promise a decrease in overall tax burden
Labour leader Sir Keir Starmer has refused to give a firm commitment that the tax burden, currently at its highest level since World War 2, would not increase if the party wins the next election. While expressing his desire for taxes to come down for working people, Sir Keir stopped short of guaranteeing a decrease in the overall tax burden. His comments come as the Labour Party aims to distance itself from the economic challenges faced by the government over the past year.
Labour vows not to take risks with public finances
Labour Party officials have stated their intention to avoid reckless handling of public finances, in response to the economic turmoil caused by Liz Truss's failed mini-Budget last September. The party aims to demonstrate stability and responsibility in managing the country's economic future.
"I want it to come down for working people" - Sir Keir Starmer
According to Sir Keir, his priority is to reduce taxes for working individuals. He emphasized that he is fully committed to growing the economy and believes that if the economy had grown at the same rate as the last Labour government, there would be ample funds for public services without the need to raise taxes.
Accusations of deceptive tactics over illegal migration measures
Sir Keir Starmer has faced criticism for allegedly attempting to deceive the public regarding illegal migration measures. Ministers have accused him of flip-flopping on the issue, as he initially hinted at a potential deal with the European Union but later ruled out a returns scheme. The accusations highlight the challenges faced by Sir Keir in handling immigration policy.