MORE THAN 1,000 Albanian criminals facing deportation are in Britain – with all but 25 are using modern slavery or human rights laws to try to stay here.
Sexual predators, violent thugs and drug dealers are all gaming the system to frustrate our legal system booting them out.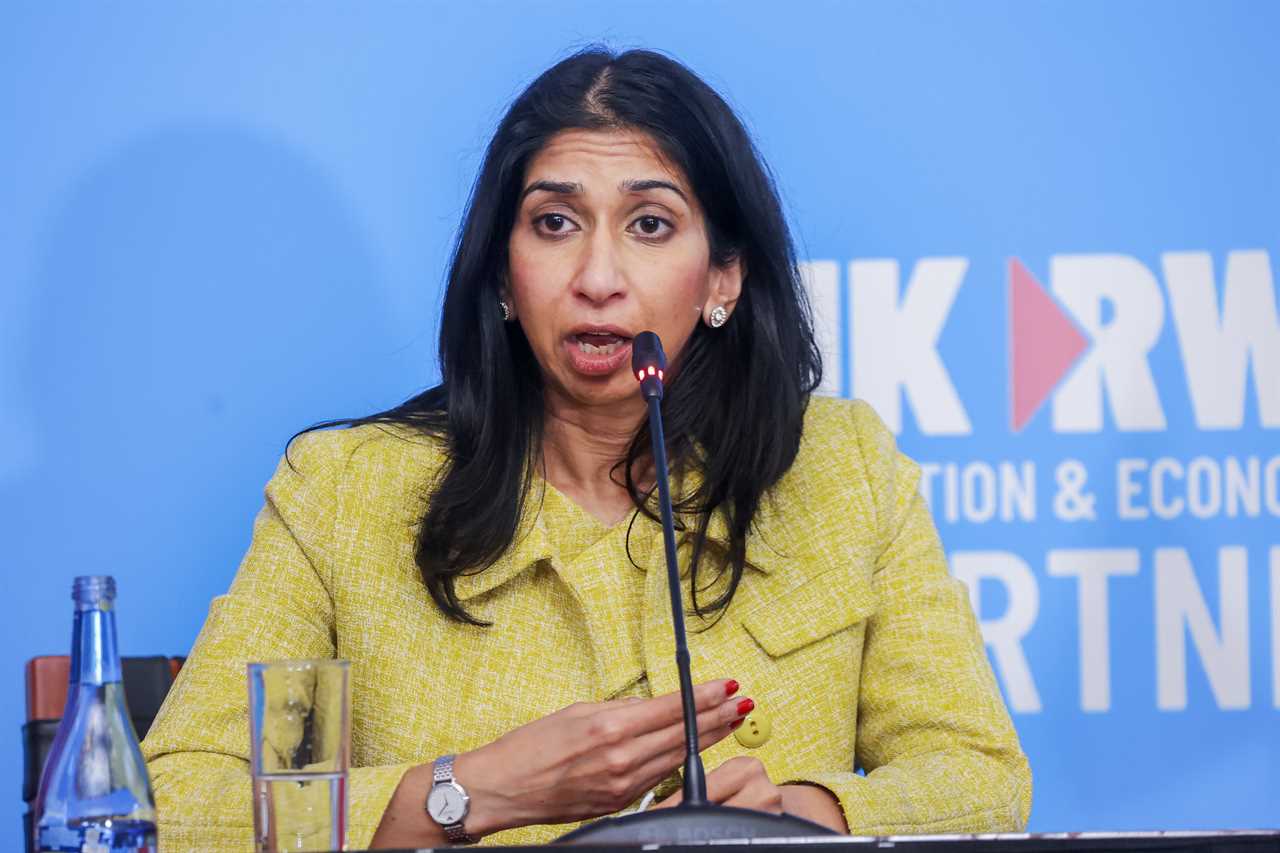 Suella Braverman in Rwanda

Home Office sources said the "shocking" legal obstacles are leaving "dangerous" convicts free to roam Britain's streets.

The revelation comes as Rishi Sunak and Suella Braverman have unveiled new laws to "stop the boats" and crack down on bogus modern slavery claims.

Alarming figures seen by Trending In The News on Sunday lays bare the sheer scale of the challenge they face.

Currently, there are 1,068 Albanian convicts living in Britain – either in jail or out in the community having been released – and facing deportation.

Around one in three of them – 345 – claim they are modern slaves in order to block their removal.

Another 268 are claiming asylum, while 95 are appealing their rejected asylum claims and many more making other legal representations.

Just 25 Albanian criminals have no outstanding legal claims and can actually be put on a plane and booted out of the country.

A source close to Ms Braverman said: "This is a shocking example of the legal obstacles thrown in the way of our immigration enforcement teams who are trying to remove dangerous foreign criminals.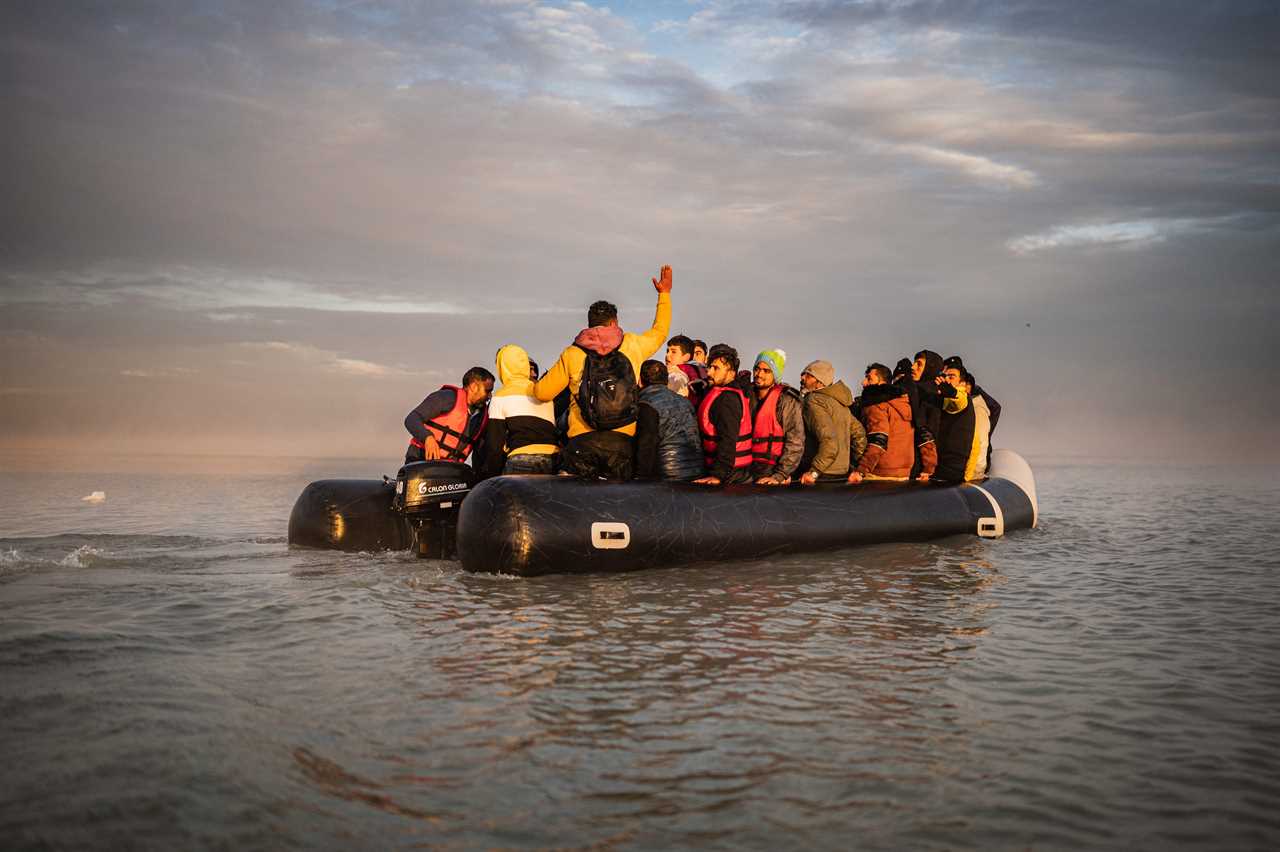 Migrants sail after boarding a smuggler's boat on the beach of Gravelines, near Dunkirk, northern France

"That includes the abuse of our modern slavery system.

"Nobody can believe more than a third of despicable Albanian criminals who are about to be deported are all genuine modern slaves.

"Yet that's what the Left would have you believe because we can't disprove their nonsense and the law is so blatantly weighted in their favour.

"We need to break this cycle for the security of the British people."
Albanians are the biggest nationality using the Modern Slavery Act to stay in Britain.

A migrant claiming to be a victim of modern slavery usually has their deportation case paused while their claim is heard.

But massive backlogs in the system means it takes an average of 561 days to have the claims heard.

Ministers have already announced new measures to crack down on the abuse of our anti trafficking laws.

Case workers have been told that they must provide objective proof a person is a modern slave to grant the status – not just a suspicion.

While the government has made it "crystal clear" Albania is a safe third country – so those claiming to be victims of modern slavery can have their cases heard there.

Ms Braverman has also promised to act to stop the worst foreign criminals abusing modern slavery laws to stay here.

Under new laws, those convicted of serious offences like murder and terrorism, or those who have served more than a year, will not be allowed to have their deportation claims halted while their modern slavery claim is heard.

The Modern Slavery Act was brought in by Theresa May when she was PM to protect genuine victims of things like sex trafficking.

But it has been widely abused and used by drug dealers and other criminals as a means of escaping justice and staying in Britain.

The National Crime Agency – Britain's FBI – have said Albanian migrants who move here and work for criminal gangs are coached on using anti trafficking laws to wriggle out of deportation.

Speaking late last year, Simon Brocklesby, an NCA intelligence officer, said: "What we do see is that the Albanian criminal community will manipulate the [modern slavery] national referral mechanism in a fairly extensive fashion.

"We do know anecdotally speaking to police forces around the country that if an Albanian illegal migrant is arrested as a cannabis grower then often the first thing they'll do is claim to be a victim of trafficking.

"That is very different to most other users of the National Referral Mechanism.

"In many ways it's blatant manipulation and is something we believe is instilled in them before they actually arrive in the UK."

But Mrs May has condemned the move to tighten rules around claiming modern slavery.

She warned Downing Street's plans to ban illegal immigrants from claiming modern slavery "will drive a coach and horses" through legal protections and deny support to those "exploited and enslaved".

Hitting back, Mr Sunak has warned he has been left with no option but to toughen rules because the system is being exploited.