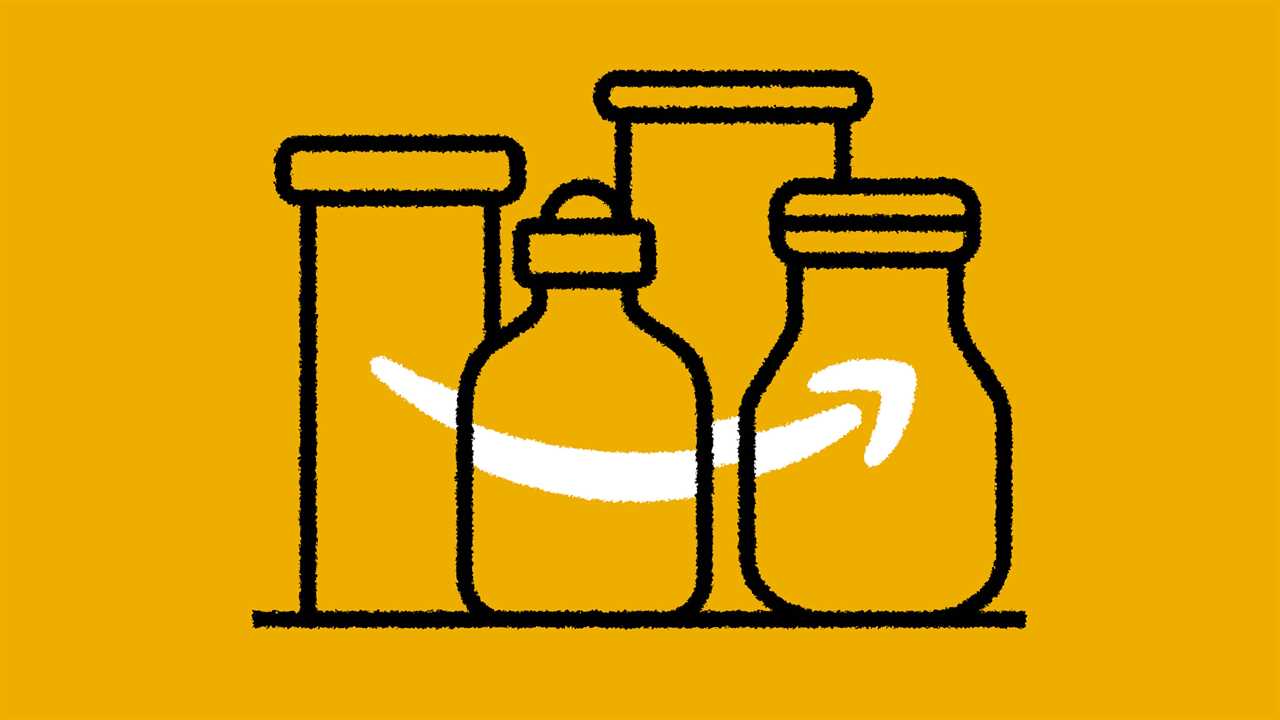 What's Up? (July 17-23)
Amazon's Leap Into Health Care
It is theoretically possible to go through a day patronizing only Amazon-owned companies: You might buy groceries at Whole Foods, listen to a book on Audible on your commute, check your Goodreads account and then, of course, visit Amazon.com. Now, the e-commerce giant is making a new push into health care. Amazon announced on Thursday that it had reached a $3.9 billion deal to buy One Medical, a network of primary care clinics, as part of its quest to become a major player in the industry. The deal is the first acquisition under Andy Jassy, who became chief executive a year ago after Jeff Bezos stepped down. Mr. Jassy's approach to the role has been much different from his predecessor's, but on this decision, he hasn't diverged too drastically from Mr. Bezos. One Medical is not the first health-care-related company Amazon has purchased. In 2018, it acquired PillPack, an online pharmacy.
A Big Rate Increase in Europe
Surprising many, the European Central Bank raised its three interest rates half a percentage point, not the quarter point that had initially been forecast, in a decisive move to bring rapid inflation under control. The bank's officials said they intended to "front-load" its rate increases, with an eye on the worsening economic outlook and the escalating energy crisis spurred by fears of natural gas cutoffs from Russia in response to Western sanctions. The E.C.B. has been slower to raise rates than some other central banks because the factors driving inflation in Europe, like snags in the global supply chain and rising energy prices because of the war in Ukraine, are largely beyond policymakers' control. Those problems have also contributed to the weakening of the euro, making inflation worse. Some observers say officials are still moving too slowly, while others fear that the central bank could become too aggressive, causing the European economy to stagnate.
It Could Have Been Worse
It was another bleak quarter for Netflix, but the streaming giant is reassuring its shareholders: The numbers were not as bad as they could have been. The company lost about one million subscribers from April through June, far fewer than the two million it had forecast in its first-quarter earnings report in April. "Less bad results," in the words of Reed Hastings, Netflix's co-chief executive. Revenue grew 9 percent, to $7.9 billion, but Mr. Hastings said it was "tough losing one million subscribers and calling it a success." Netflix says it believes it can add back those subscribers in the current quarter, remaining bullish on the future of streaming and the company's new business strategy, which involves rolling out a lower-cost advertising tier in 2023.
What's Next? (July 24-30)
Tech Giants' Report Card
The biggest technology companies — Meta, Apple, Amazon, Alphabet and Microsoft — are set to announce their second-quarter results this week. Financial reports from Snap and Twitter at the end of last week didn't foretell anything good for the bunch, with slower sales growth and quarterly losses spooking investors. This earning season is of particular interest as the economy is slowing and investors look for signs about the nature of an impending downturn in companies' earnings reports. Those reports could be particularly dismal for the tech sector, especially for companies that rely on online advertising. It has been a hard year for tech already, with the Nasdaq index still languishing in a bear market.
The Fed's Next Move
The Federal Reserve had suggested two possibilities for its July meeting: a big rate increase or an even bigger one. Officials were talking about a three-quarter-point increase while also saying they could make a larger move if certain indicators pointed to a still-hot economy. The signals have been mixed in recent weeks. A key measure of longer-term inflation expectations moderated — a good sign for the Fed — but retail sales came in surprisingly strong — a bad sign for the Fed. Then, data on Friday showed slowing business activity in the United States. The varying results make it less clear which path policymakers will take, though some central bankers have been wary of pulling rates up more than three-quarters of a point because last month's 0.75-point increase was already the largest in almost three decades.
A Shrinking Economy?
Conventional wisdom says two consecutive quarters of negative growth in the U.S. economy means we're in a recession. And that could be the outcome of this week's data on gross domestic product in the second quarter. The economy contracted 0.4 percent in the first quarter, or 1.4 percent on an annualized basis — the weakest quarter since the beginning of the pandemic. Growth was dragged down by a swelling trade deficit and slower growth in inventories. But consumer spending remained vigorous last quarter, as did business investment, suggesting a strong economy. Despite the somewhat contradictory signals, if G.D.P. declined again, some could still declare a recession. But most economists maintain that the United States hasn't yet met the criteria, and the semiofficial arbiters of the economy — officials at the Business Cycle Dating Committee of the National Bureau of Economic Research — typically wait months to make their final call.
What Else?
Meta revamped the Facebook app to act more like TikTok. YouTube said it would start regulating abortion content more strictly. Rivian, a fledgling maker of electric vehicles, is trying to fulfill Amazon's request for 100,000 electric vans by 2025.