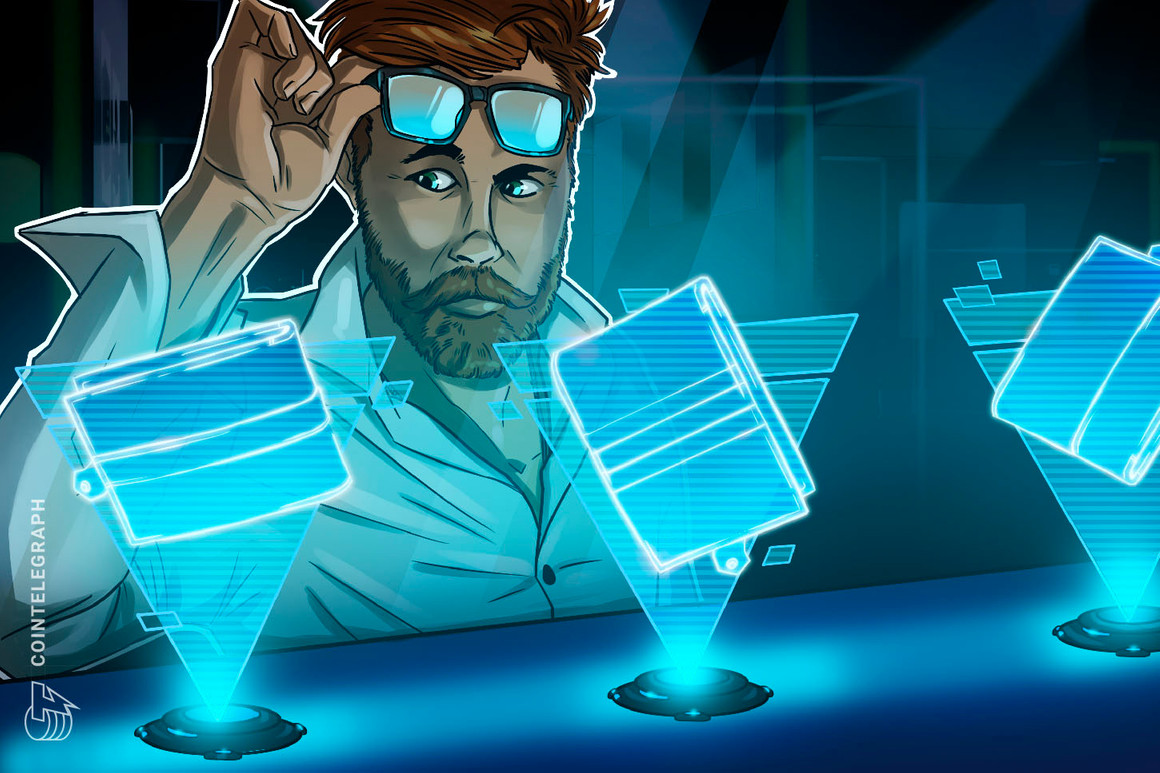 After much speculation, the wallet hodling more than 22 billion of Axie Infinity's total supply of in-game token Smooth Love Potion (SLP) has been identified as an address belonging to Binance.
The wallet was first highlighted by Axie Infinity player and tech co-founder Michael Benko, who raised concerns about it having over 50% of SLP's total circulating supply, which could potentially have an impact on the game's ecosystem. 
Following a Cointelegraph report on the matter, Axie Infinity co-founder Jeff Zirlin confirmed on Twitter that the address is a "Binance Ronin gateway contract."
A previous statement to Cointelegraph from Sky Mavis co-founder and chief operating officer Aleksander Larson had only shared that the wallet did not belong to Sky Mavis nor Axie Infinity. 
Ultimately it was Zirlin who put the matter to bed, as he noted that "let's move on — thank you guys for helping to clear up the information around this. It is indeed the Binance Ronin gateway contract."
Speaking to Cointelegraph, Benko said he was ultimately happy with the result, as he got the answers he was looking for, while also receiving a direct line of communication with Zirlin:
"There were some pretty aggressive key opinion leaders [...] who went after me on Twitter today, but I'm really proud of my initial story [...]. I also think having Sky Mavis officially comment to explain to the community what this wallet is, is valuable. Now they have."
Benko noted on a Twitter thread that he had previously reached out to Sky Mavis and others for an explanation without any luck, before bringing the wallet to the attention of the media. 

Related: New free-to-own GameFi model is 'high risk,' according to CZ

Binance has provided various bridges to the Axie Infinity ecosystem, and the exchange allows users to withdraw assets from the game to the exchange and vice versa.

The firm has a long-running partnership with Axie and previously helped the project by providing a bridge for users to withdraw assets from the game after the Ronin Bridge went down following the $600 million hack in March.




Title: Solved! Mystery owner of the huge Axie Infinity SLP wallet is revealed
Sourced From: cointelegraph.com/news/solved-mystery-owner-of-the-huge-axie-infinity-slp-wallet-is-revealed
Published Date: Thu, 01 Sep 2022 02:48:29 +0100






Did you miss our previous article...
https://trendinginthenews.com/crypto-currency/opensea-says-marketplace-wont-support-forked-nfts-post-merge