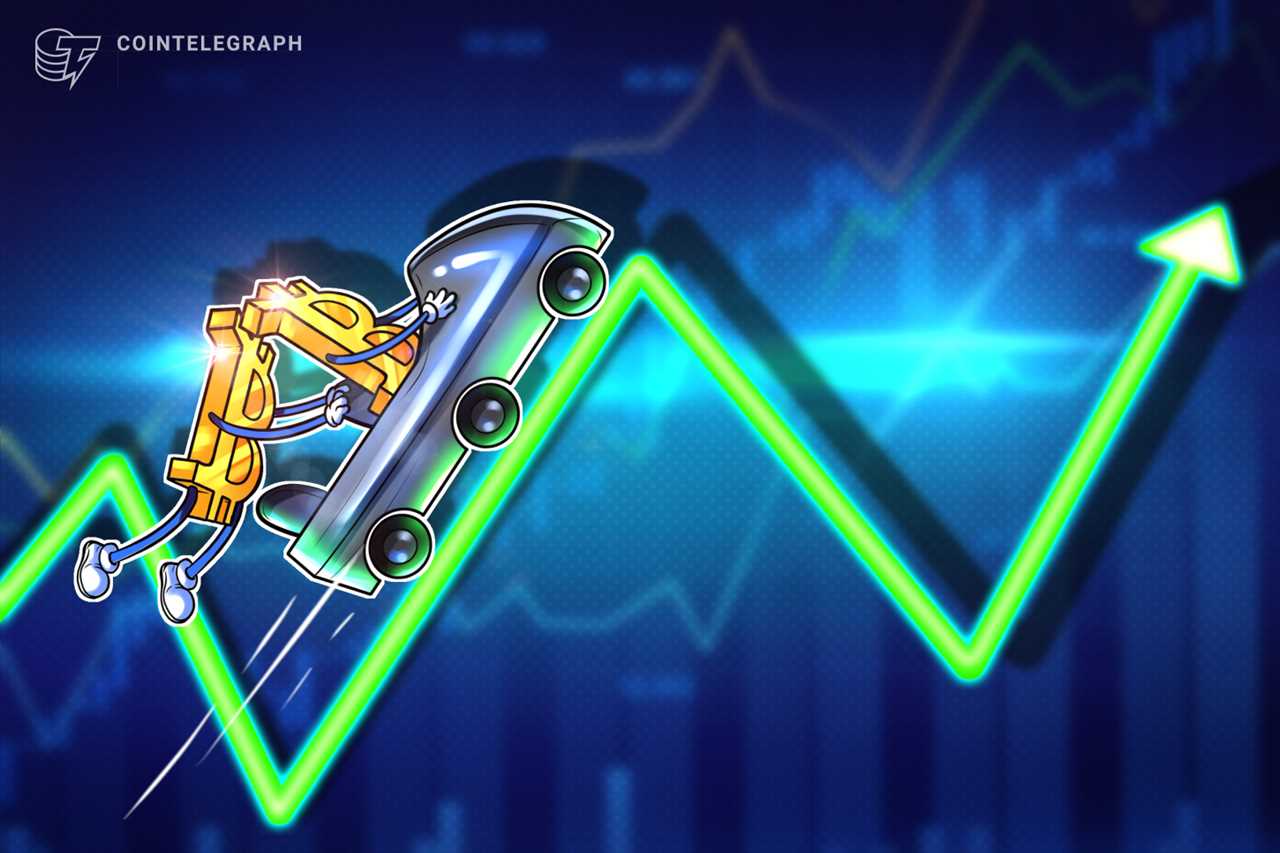 Key Points:
- Bitcoin (BTC) is nearing a key Fibonacci retracement level that could signal the end of its pre-halving rally.
- Analysts predict a price target range of $39,000 to $50,000 for BTC before the halving event.
- Some experts believe Bitcoin could reach $130,000 or more by the end of 2025.
Bitcoin is inching closer to its pre-halving price target of $50,000, according to popular social media trader Titan of Crypto. The analyst, who accurately predicted Bitcoin's previous rally, reiterated his forecast in a recent update. Bitcoin has been facing resistance in breaking the $40,000 mark, with several failed attempts in the past week. However, the $39,000 level holds significance for market profitability and is seen as a breakeven point for those who bought in during the 2021 bull market.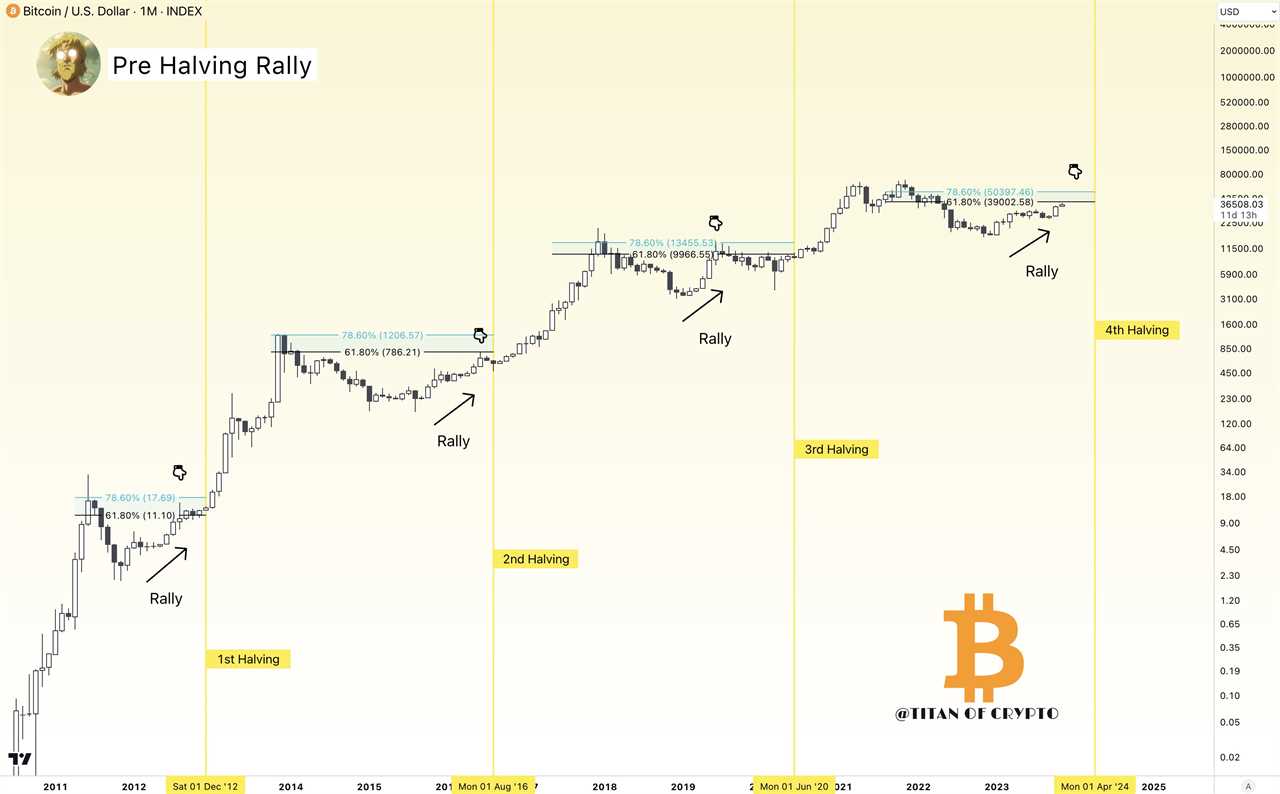 Titan of Crypto believes that Bitcoin's current rally will reach its target zone between $39,000 and $50,000. He referred to a previous post from December 2022, where he used Fibonacci retracement levels to predict a pre-halving peak of $50,000. Other analysts, such as Filbfilb, co-founder of DecenTrader, have also given similar price targets for Bitcoin before the halving event.
While the immediate focus is on Bitcoin's pre-halving rally, many are wondering what will happen after the halving. Some forecasts suggest that Bitcoin could reach $130,000 or more by the end of 2025. However, there is also speculation of a potential price dip in the short term.
Bitcoin's current price is around $36,500, and it has been trading sideways over the weekend. Analysts suggest that a healthy correction and a test of liquidity could be beneficial for Bitcoin's market uptrend.
Please note that this article does not provide investment advice or recommendations. Readers should conduct their own research and assessment before making any investment decisions.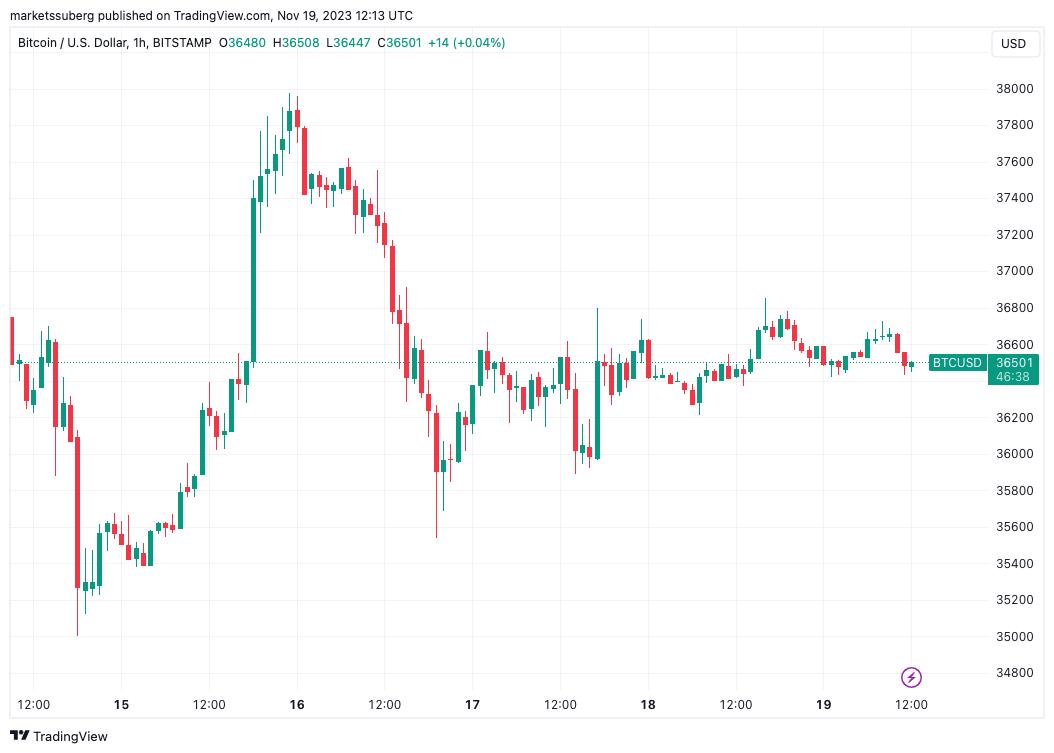 Did you miss our previous article...
https://trendinginthenews.com/crypto-currency/meta-disbands-responsible-ai-division-amid-company-restructuring