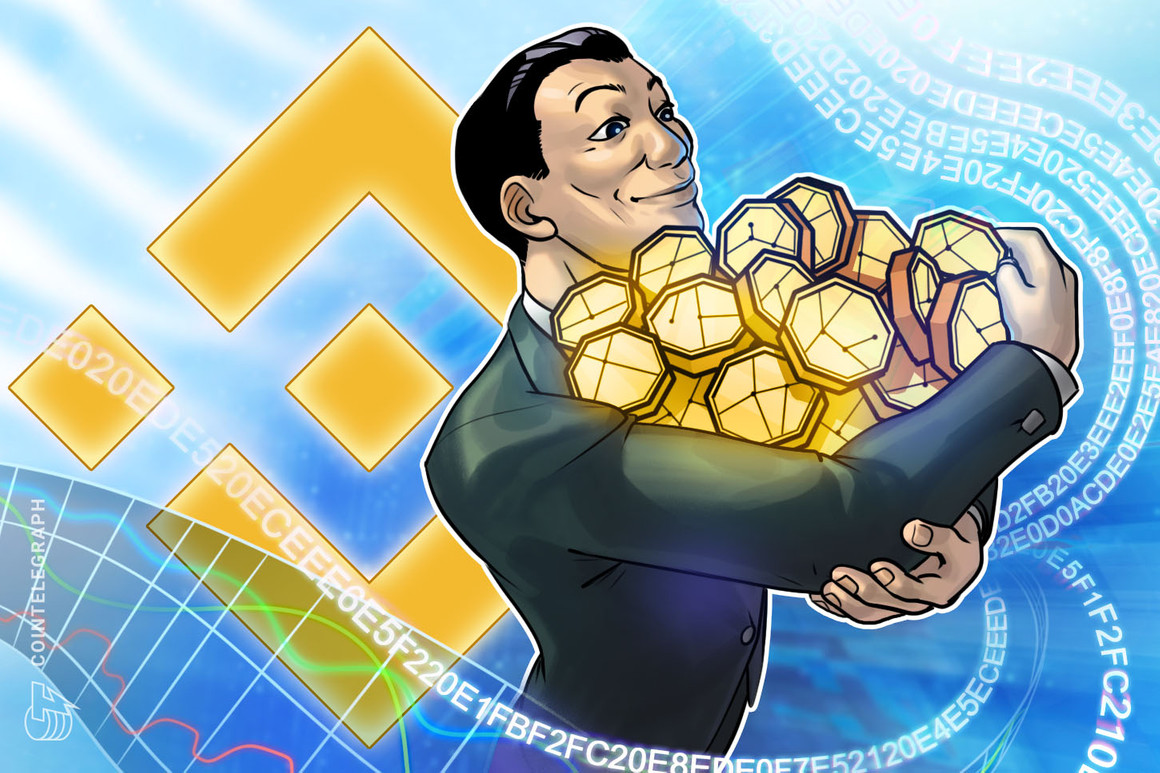 Crypto exchange giant Binance has confirmed it has no plans to "auto-convert" Tether (USDT) to Binance USD (BUSD) at the moment, though noted that this "may change."
On Sept. 6, the crypto exchange surprised the market with the announcement it will cease trading support for U.S. dollar-pegged stablecoin USD Coin (USDC) on its platform, along with USDP Stablecoin (USDP) and TrueUSD (TUSD).
Any users that are still holding the three stablecoins on Sept. 29 will begin to have their holdings auto-converted to BUSD at a 1:1 ratio over a 24-hour period.
Binance stated that the move was a decision to enhance liquidity and capital efficiency for users, but notably did not make any mention of the largest stablecoin by market cap, Tether USDT.
In a statement to Cointelegraph, a Binance spokesperson confirmed there were no immediate plans to do the same to USDT, but noted that this could change, stating: 
"We do not have plans to auto-convert USDT to BUSD as of now, but may change."
The spokesperson also confirmed that the auto-conversion and move to cease most trading services for USDC is "not a temporary measure," and that it "will continue."
Binance CEO Changpeng Zhao (CZ) in a Sept. 6 tweet clarified that the company won't be de-listing the three stablecoins, but is "just merging all liquidity into one pair," adding that it will offer the "best price, lowest slippage for users."
Binance will also remove the long list of spot trading asset pairs matched to these stablecoins, with the pairings switching primarily over to BUSD.
Users will also need to keep an eye out for the use of USDC in the exchange's staking, savings, liquid swaps, and loans, as those services will be shut down for that asset also.
The move from Binance comes alongside a temporary suspension of Ether (ETH) and Wrapped ETH (WETH) deposits and withdrawals from Sept. 6 until the Ethereum Merge goes through later this month.
Related: CZ hits back at claims Binance is a Chinese company
Data from Nansen shows that Binance has been gradually converting USDC to BUSD since mid August, with roughly $1.5 billion worth switching over during that time according to the analytics platform's CEO Alex Svanevik.
Binance has less than $1B USDC now. pic.twitter.com/Sx4Wjr43V5

— Alex Svanevik (@ASvanevik) September 6, 2022
As it stands, Binance now has less than $1 billion worth of USDC on the platform, with around $993.3 million at the time of writing. In comparison, Binance holds a whopping $4.9 billion worth of USDT, more than any other exchange across the globe.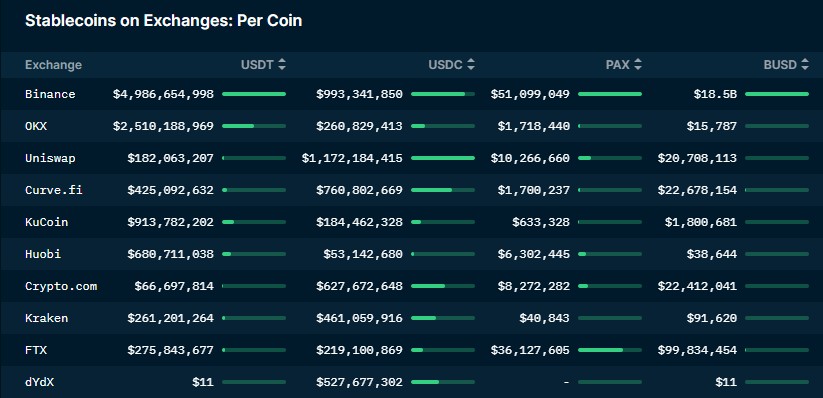 Title: Binance: No plans to auto-convert Tether, though that 'may change'
Sourced From: cointelegraph.com/news/binance-no-plans-to-auto-convert-tether-though-that-may-change
Published Date: Tue, 06 Sep 2022 07:04:56 +0100