THE Coronavirus was first detected in the United States back in January 2020, causing a pandemic just a few months later.
Now, the US has seen over one million deaths with no end in sight.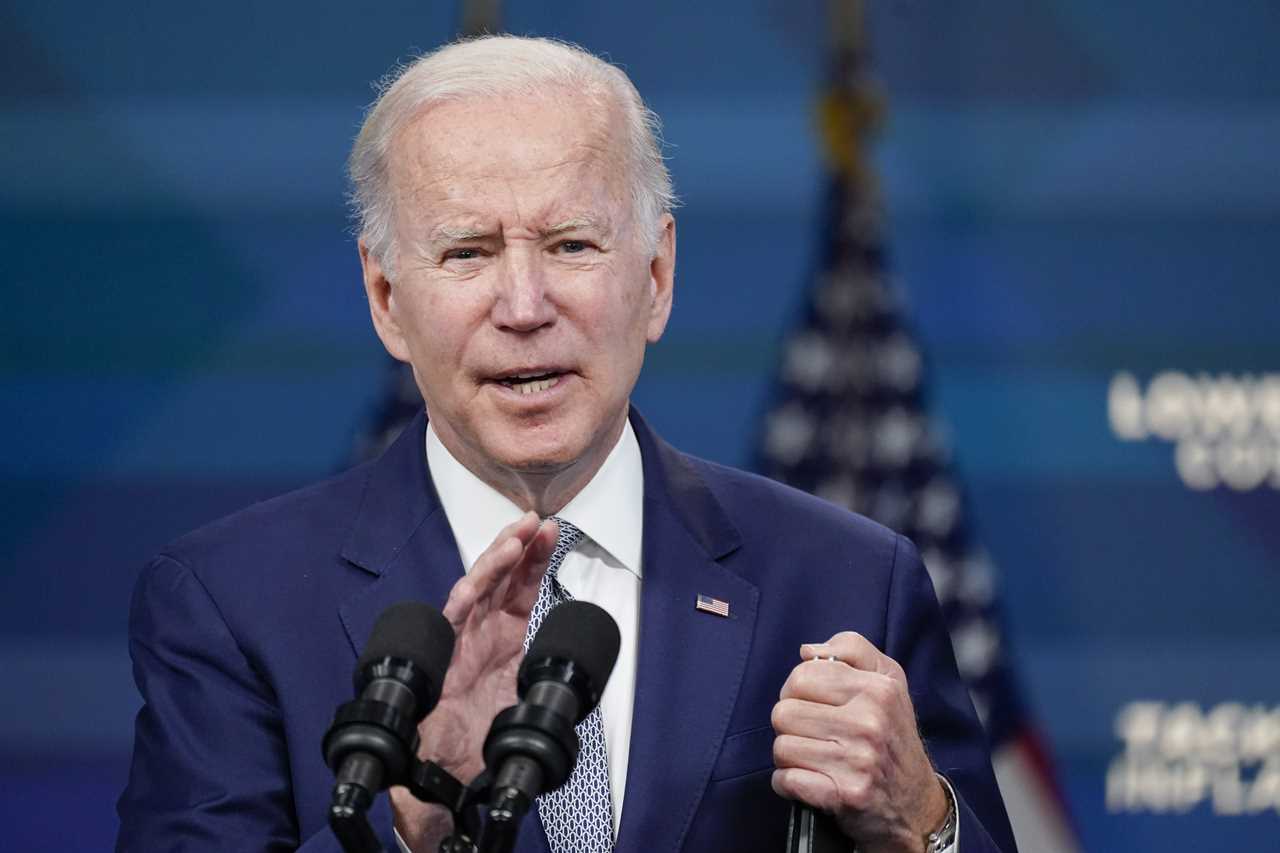 President Joe Biden ordered flags half-mast on May 13, 2022
Why are flags at half mast today?
In honor of those who have lost their lives because of the Covid-19 pandemic, President Joe Biden has ordered federal flags to fly at half-mast.
"Today, we mark a tragic milestone: one million American lives lost to Covid-19. One million empty chairs around the dinner table. Each an irreplaceable loss. Each leaving behind a family, a community, and a Nation forever changed because of this pandemic. Jill and I pray for each of them," the president said in a statement.
"…In memory of the one million American lives lost to COVID-19 and their loved ones left behind, I hereby order, by the authority vested in me by the Constitution and laws of the United States, that the flag of the United States shall be flown at half-staff at the White House and on all public buildings and grounds, at all military posts and naval stations, and on all naval vessels of the Federal Government in the District of Columbia and throughout the United States and its Territories and possessions," Biden continued.
"I also direct that the flag shall be flown at half-staff for the same period at all United States embassies, legations, consular offices, and other facilities abroad, including all military facilities and naval vessels and stations."
The last time the flags were flown at half-mast was on March 25, 2022, following the death of former Secretary of State Madeleine Albright.
How long will the flags remain at half mast?
President Biden's proclamation requested for flags to remain at half-mast until sunset on May 16, 2022.
"As a Nation, we must not grow numb to such sorrow. To heal, we must remember," Biden said.
"We must remain vigilant against this pandemic and do everything we can to save as many lives as possible. In remembrance, let us draw strength from each other as fellow Americans. For while we have been humbled, we never give up. We can and will do this together as the United States of America."

Federal flags will be at half-mast in honor of those who have died due to the Covid-19 pandemic
When was the first Covid-19 death reported?
The first Covid-19 death was reported on February 29, 2020, by the Centers for Disease Control and Prevention (CDC).

At the time, three were hospitalized with symptoms in Washington.

"Our hearts go out to the family of the patient who died as well as the families of the people who are caught up in this outbreak," CDC spokesperson Dr. Nancy Messonnier said at the time.

"The health of the residents, staff and community of this skilled nursing facility are a top priority. We will work with Public Health – Seattle and King County to support the care of the patients, the safety of the health care workers, and the well-being of the people in the surrounding community."

Read More On Trending In The News

While the Coronavirus was not considered a pandemic at that time, The World Health Organization had already classified the outbreak as a Public Health Emergency of International Concern.

It was not labeled a pandemic until March 11, 2020.








Did you miss our previous article...
https://trendinginthenews.com/covid-19/warning-to-parents-over-surge-in-old-viruses-in-kids-that-can-prove-deadly