A 'BRAVE' mum has tragically passed away from a type of cancer so rare that her nurses had never heard of it.
Lesley Turner died aged 40 after being diagnosed with angiosarcoma, detected when doctors found a lump in her breast.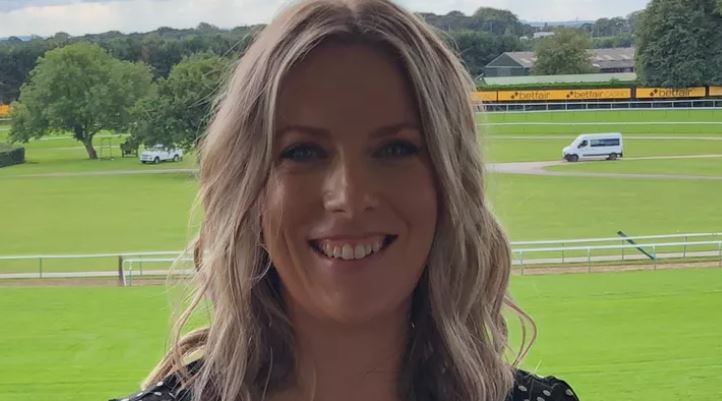 Lesley Turner died aged 40 of a rare type of cancer called angiosarcoma

Her and husband Rob were told Lesley's cancer was "incurable" and several staff at Sheffield's Northern General and Weston Park hospitals said they'd never heard of the disease before.

The mum-of-one stayed strong throughout months of chemotherapy, and never let doctors tell her how much time she had left to live.

Devoted husband Rob told Yorkshire Live: "She had chemotherapy for about four months but she always had a smile on her face and said 'if you don't laugh, you'll cry' – so we tried to just get on with it.

"We knew pretty quickly that it was serious. However Lesley just smiled and said, 'I'm still here.'"

The 41-year-old described his late wife and explained: "She was kind. She only found the fun side of things – she was just fun and brilliant to be around.

"She was genuine person, not fake. And she always let you know how she felt."

Angiosarcoma is an extremely rare type of cancer that develops from cells lining the blood vessels.

It usually appears in the skin, breasts, internal organs, bones and deep tissues, while sometimes affecting the heart.

The couple's love story began in Glasgow, back in 2007, when Rob was helping with construction of an Iceland store – where Lesley was the manager.

Immediately they hit it off and began texting, before finally making it official when Lesley moved to Sheffield.

They tied the knot in 2014 and welcomed their son Liam eight years ago.

Speaking about their son, the resilient dad said: "It's been tough for him but he has lots of friends at school helping him and a loving family around him – but with Mother's Day coming up and card-making at school he's feeling it a bit more.

"He's getting through it with my help and with help from his grandparents."

Lesley spent her last days at St Luke's and told Rob if he ever wished to raise money after her death, he should donate it to the hospice.

"They took really good care – not only of Lesley but all the visitors including me", added Rob.

"They gave me a bed and fed and watered me – they took really good care of everybody."

Keeping his promise to Lesley, Rob's GoFundMe campaign has now raised nearly £4,500 for St Luke's Hospice.

The inspiration dad also plans to raise £10,000 at a golf tournament at Hillsborough Golf Club, in the city, on May 12.